Where's your money best spent when you're buying a fresh dirtbike?
Here's the problem. There are two ways of spending money on your next dirtbike. You can go all out with the purchase or you can buy a second-hand bike and spend the money you saved making it schmick.
It's not an easy decision, because the last thing you want to do is to part with bulk dollars for a second-hand bike only to never finish it or spend more than the cost of a new one.
A lot depends on how much spare time you have, or are prepared to donate, your patience and how competent you are at spinning spanners.
Let's say you found the perfect project bike, spent less than expected fixing it and can make blokes on brand-new 450Fs look stupid, are you still better off buying the newest bike you can afford?
Wes Mills put himself through the pain of fixing up a 2002 Honda CR125R. It looks mint, probably the best 2002 CR125 you'll ever see but we corrupted him a little when we asked him to test the 2017 Yamaha YZ125 and KTM 125SX.
Wes races against new 125s and 250Fs on a regular basis and knows his CR125R is up to scratch but the YZ125 gave us the perfect opportunity to see how different the new and old bikes feel. Wes' CR125 has a 134cc kit in it and runs on race fuel so he's squeezing about as much power as possible out of it. It's making 38-39 horsepower while the stock 2002 model made 32 horsepower.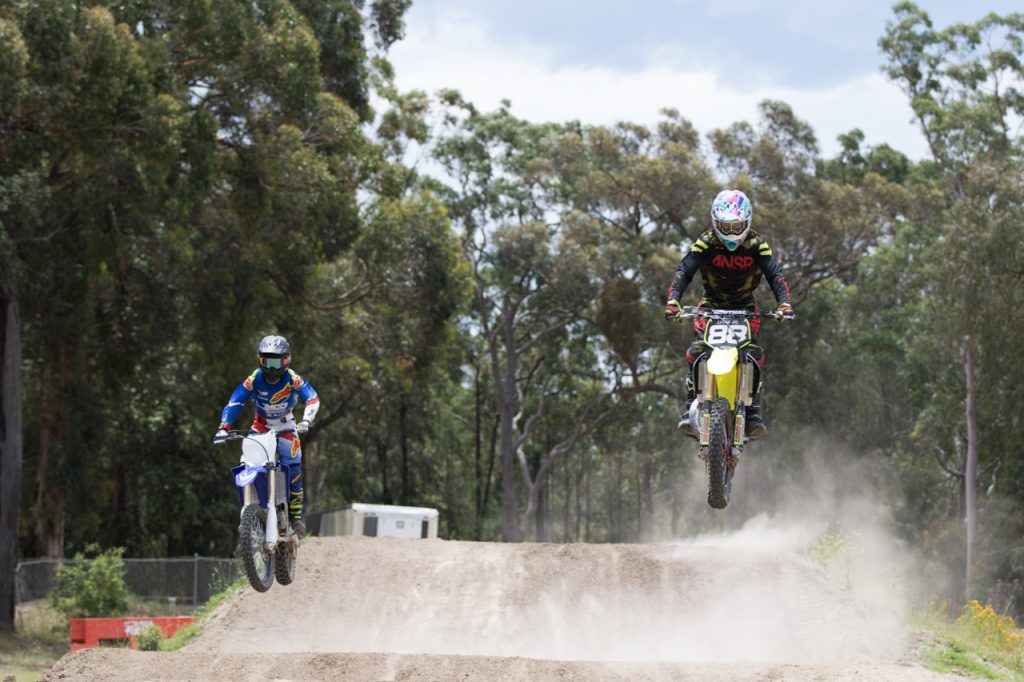 He admits the 2002 CR125 was slow. After all the work his put into the engine it's closer to the performance of a new 125 but it still doesn't match the power output.
"If everyone's thinking of buying a cheap 125 and dropping some cash on it you should think about it because you end up paying more … like, my gearbox died today," Wes said. "My CR does have marginally more bottom-end but the YZ actually pulls way better and way longer up top. The top-end just screams."
But the engine is just one aspect of a bike's performance. Every part on an old bike is worn. "When you buy a cheap, second-hand bike people think you just throw a new piston and rings in and it will be as good as new but riding the new bikes today showed me that things on my old bike just aren't as tight. Riding the YZ made my bike feel very second hand."
Unless you're willing to spend a huge amount of money you'll never get a 10-year old bike feeling like a new one. Everything wears. Play develops in bearings, bolts need replacing, so much stuff wears out and you don't realise the difference it makes until you ride a newer one.
All this effects the handling. Despite the suspension work on Wes' CR, including Race Tech valves, he was quicker around the Oakdale track on the stock YZ125 by 1.5 seconds. "You don't have to do much to the suspension," Wes said. "The front wheel never pushed so I was able to carry more momentum."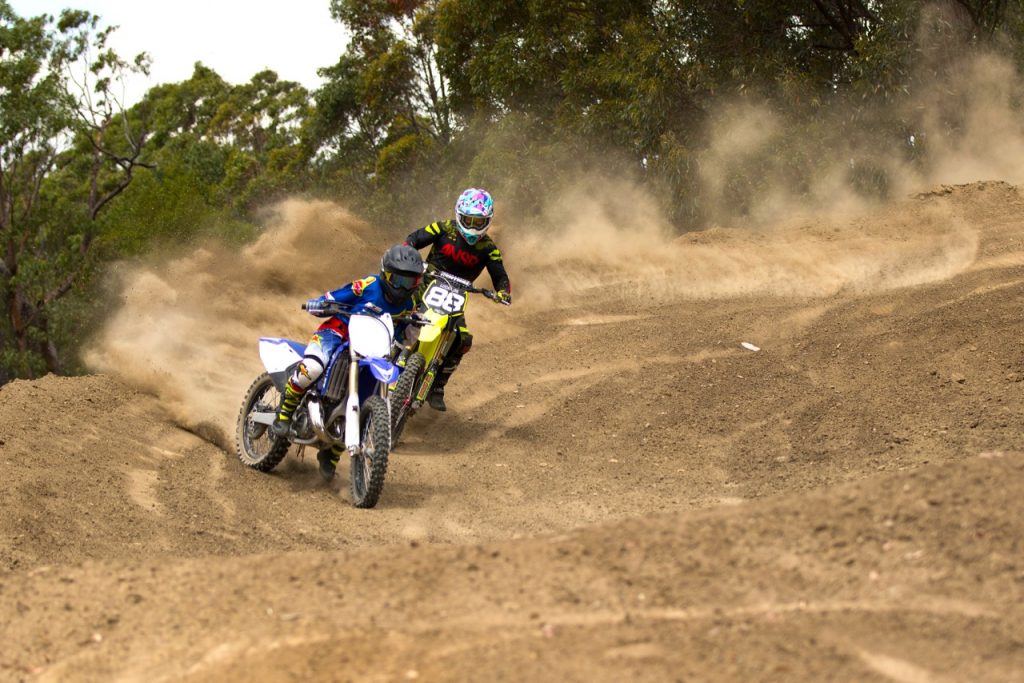 "If I was in the market, and the 125 seems to be the pick if you're on a tight budget, I'd say you're better off spending more on the initial purchase and getting a bike that runs well, rather than buying a cheap shitter with the intention of spending a couple of grand to make it run well because you usually end up spending more than you expect.
When buying a cheaper-than-normal second-hand bike, chances are the problems will go deeper than just a top-end rebuild, otherwise the seller would have done it themselves. Buying a thrashed bike, you risk buying one with a damaged frame, damaged suspension, flogged bearings, bent rims and worn bottom-end.
"It's where you want to draw the line on how much you want to spend fixing up an old bike. Half the time you end up spending just as much as a brand new one costs. I'd be close to having spent what a new bike would cost on my CR125."
"Enthusiasts enjoy fixing up their bikes but I didn't really enjoy it. I just wanted to ride it but instead I was spending every weekend in the shed working on my 14-year-old bike."
If you're not an enthusiast who enjoys working on old bikes you might be better of spending more on the initial purchase and get the best bike you can afford.
Spend your money on a bike that will give you the least trouble, one you can ride straight away without having to wheel it straight into the garage and open up your wallet. Better yet, if you can afford it, get one off the showroom floor.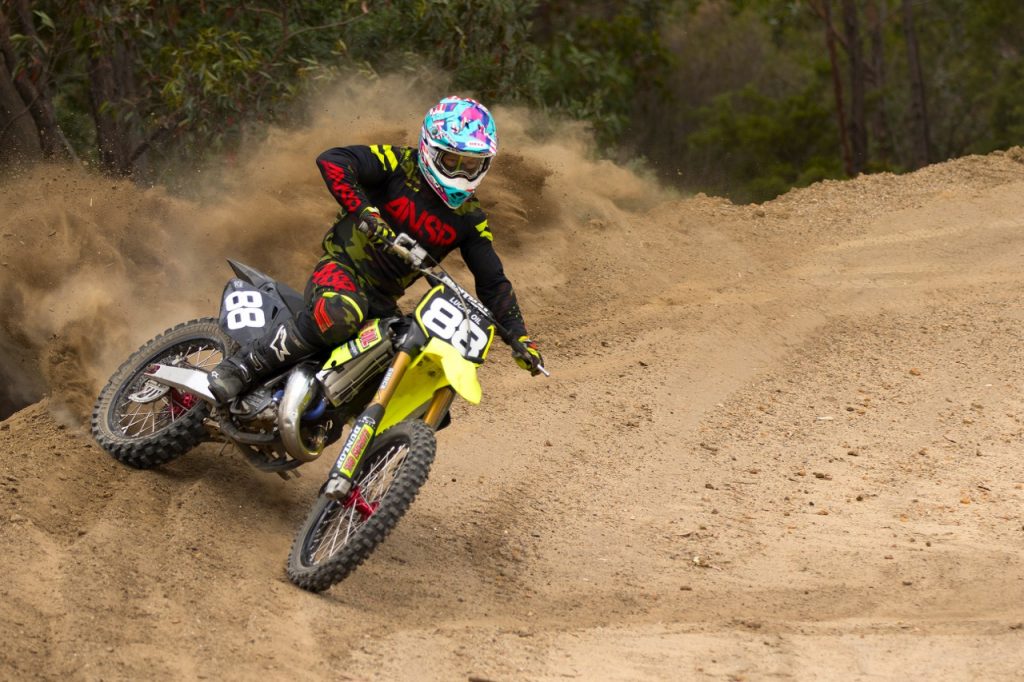 THE BILL
Wes won't reveal exactly how much this exercise cost, which is probably just as well. You'll have to work it out based on what he was prepared to tell us:
PURCHASE PRICE: $600 (not running)
MODIFICATION:
Port job and 134cc big-bore kit
Vortex ignition
38mm Mikuni carburettor
Race Tech suspension by Shock Treatment
Airbox mod
Hydraulic clutch
Hinson clutch
Hubs and rims
Every bearing known to man
Plastics
Powder-coated frame
Estimated spend: $5000 (Probably more)
Must run on race fuel: $150-200 for 19 litres.
THE ALTERNATIVES
2015 Yamaha YZ125: $6000-$7500
2015 KTM 125SX: $7000 – $8500
WORDS // OLLY MALONE
PHOTOS // JOHN PETERSON