We've been running Waeco fridges for nearly a decade. They're reliable, keep what we need cold and are pretty robust. The only problem we've had was a busted lid!
Our current CFX40W has hands-free capabilities, so you can tether your phone to the fridge via Wi-Fi. Now that's pretty cool, huh?
The CFX40W will hold two slabs of beer (we promise we haven't tested that while riding) and tips the scales at 18.5kg, so make sure you have your lifting technique down pat.
WE RATE

EASY TO USE: Set the temperature and walk away. Navigating the fridge options and setting the temperature is basic and the push buttons refuse to break. The hands-free app is a little more complicated.
APP ALERT: Using the CFX app, you can stay on top of temperature changes and when the lid is open. Your phone will alert you when that happens, so no one can sneak off with any of your beers. The app also tells you what your supply voltage is.
TOUGH: We don't even have a protective cover on ours and while the outside is pretty scuffed, it still works perfectly.
CHILLY: The CFX40W can cool a room-temperature drink in about 15 minutes and keep your food cold all day.
COMPARTMENTS: There is a section at the top for things you don't want as cold, like tommy sauce and butter.
SPACE: You can fit up to 60 ice cold cans and it's tall enough to hold a standard bottle of wine upright.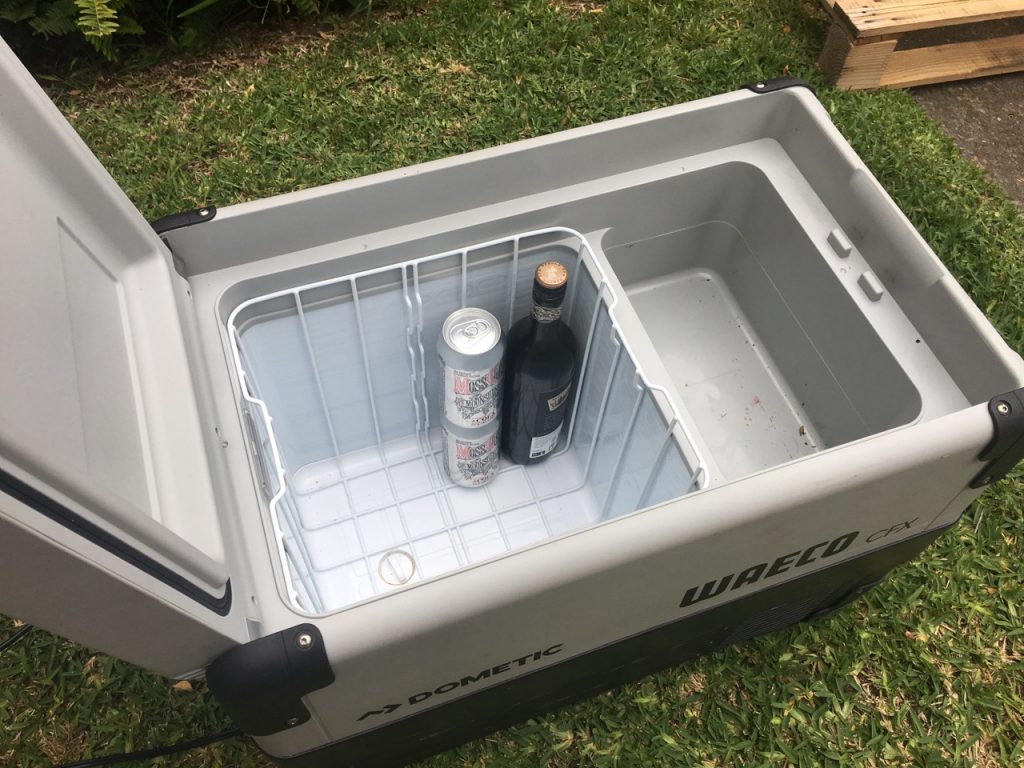 WE DON'T RATE

WEIGHT: The unit is 18kg without anything in it so with a few tins it becomes quite heavy. But so is every portable fridge. If you're weak in the arms, try a standard Esky.
LID: You need to push on the lid until it clicks closed.
PLUGS: The plugs that connect to the fridge are tough to pull out and require some elbow grease but better that than have them falling out while it slides around in the back of the ute.
TEMPERATURE VARIATION: The items closest to the bottom or exterior of the fridge compartment will freeze first
as they are in contact with the cooling element.
VERDICT
There's nothing more important than cold beer at the end of a ride and the CFX40W has not let us down. It's easy to use, even the app, and durable too, but the best thing is, by using your phone as a remote you don't even have to get out of your seat to check if the kids left the lid open.
Editor Mitch Lees
Bill: $1299
Browser: dometic.com
Blower: (07) 5507 6000