2001 Honda CR500 Reader Ride | Back End
Mick Melick talks about his 2001 Honda CR500 and why he made the change from 450 four-strokes to a 500 two-stroke.
2001 Honda CR500
DRAG DINGER
Why I bought it
I was into 450 4Ts, but my cousins had 500s and they talked me into the two-stroke. I initially only bought it to ride off road, but a mate of mine talked me into going to the eighth-mile drags at Gunnedah and I caught the drag racing bug. As far as dirt bikes go it's well-suited to drag racing because it has heaps of power. There's something about pulling up next to a big shiny Harley on an old two-stroke dirt bike that I really enjoy!
How it's performed
My first run at Sydney Dragway was a 14.5 but, by the end of the day, I'd got it down to a 13.4 at 151.9km/h. It performs well considering it was never intended for anything like this. You definitely get a few looks when you come clanging into the infield on the big two-stroke! On tight trails it's a bit of a handful at first but, like any other bike, it just takes some getting used to.
The maintenance regime
Every meet I drop the oil out of it, only because launching on the grippy surface is so hard on the clutch. Air filter maintenance isn't as crucial on the tar, but I have separate filters for the bush and for drag racing. It takes me an arvo and a few beers to swap it from bush to drag-trim. I dump the oil, change to a 40-tooth rear sprocket and fit the 18-inch slick and a tie-down setup to compress the fork. A mate called Andrew Paine helps out with technical difficulties and tuning.
Should I buy one?
Yeah, definitely. They're not for everyone because they can be a handful, but it only goes as fast as you screw the throttle on. When people advertise them for sale they always say things like "experienced riders only," and "not for the feint-hearted," but that's a load of crap! It's marginally quicker in a straight-line race than a current-model 450, but it'd probably be a different story in a 30-minute moto!
TRICK BITS ON MICK'S CR500
– Pro Circuit pipe and silencer
– Oversized piston
– Boyesen reeds
– CPW carb
– Reliance Motorsport suspension
– Renthal 'bar
– K&N air filter
– 18-inch Metzler road bike tyre
– 40/15 gearing
– Scotech Performance fork compressor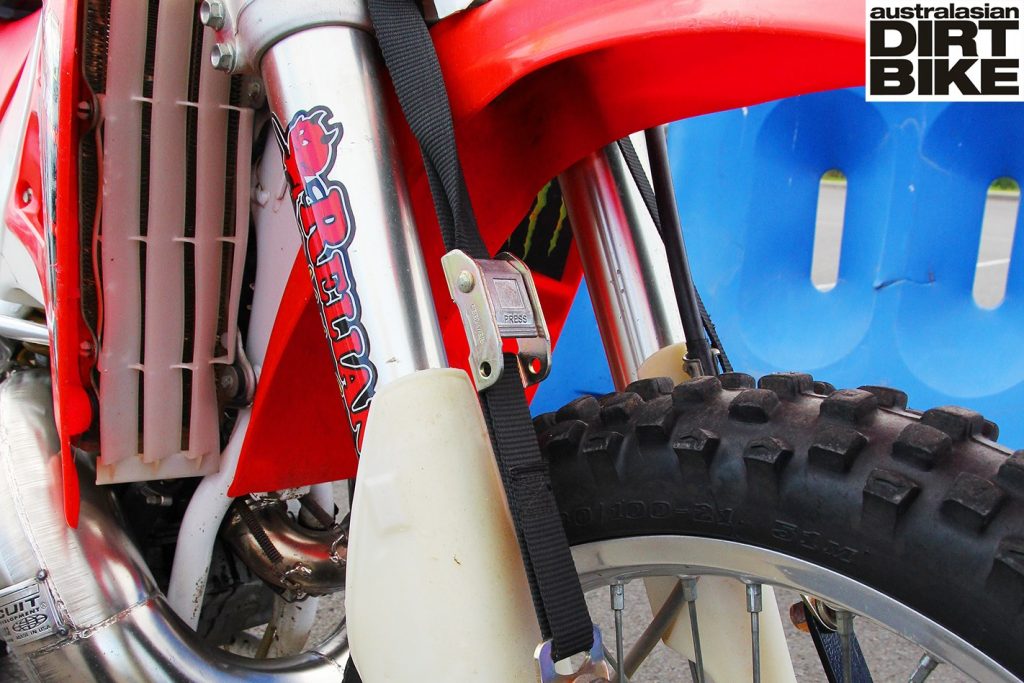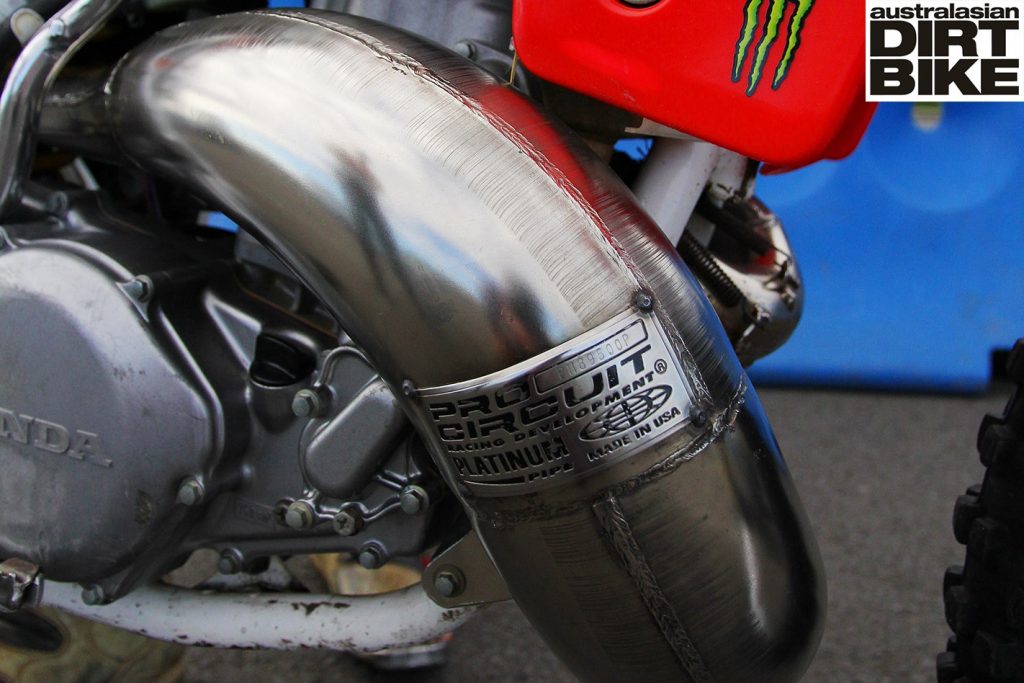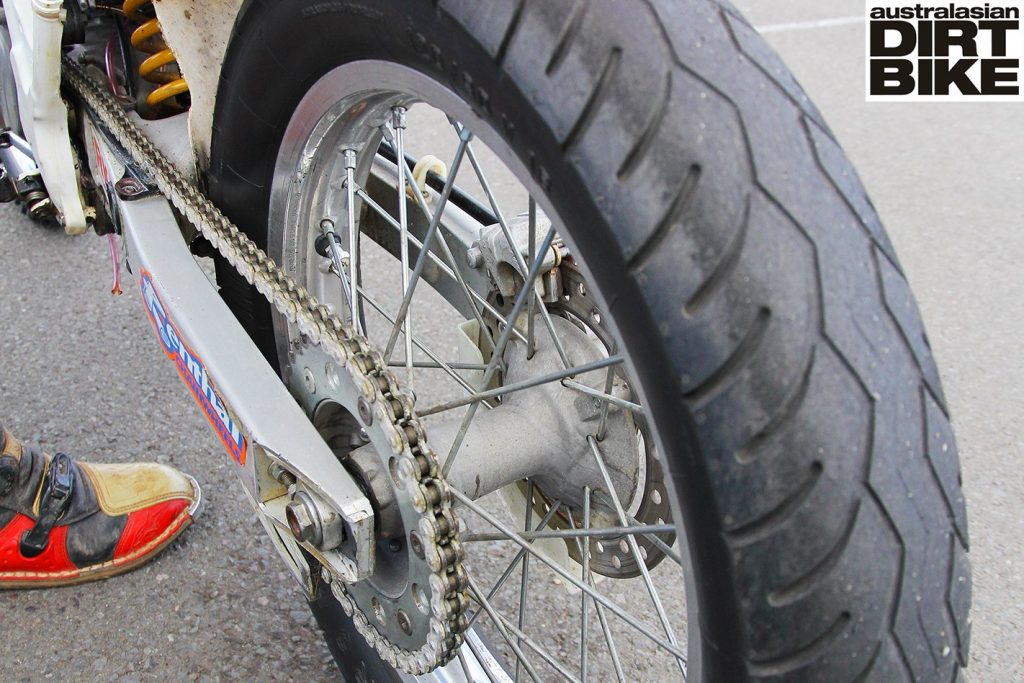 FIVE THINGS YOU DIDN'T KNOW ABOUT THE HONDA CR500R
1. The "Flying Freckle" Jeff Leisk nearly won the 1989 World 500cc MX title on one.
2. With no powervalve, the big 500 was an animal to ride, like an 80 on steroids.
3. The AMA killed off the 500cc class in 1993 after pressure from Yamaha and Suzuki who didn't have competitive 500s.
4. The CR500R was sadly discontinued after the 2001 model year.
5. US company Service Honda is keeping the legend alive by fitting CR500 engines into modern CRF250R chassis.