Looking back at a bike considered a dinosaur in its prime that turned out to be a class leader ahead of its time.
Jehi Willis' 2009 Husqvarna WR300
No one gave Jehi Willis a chance of winning anything in 2009. The "White Piston" was racing his second season for the Paul Feeney Group's Husqvarna Team on the new WR300 which was nothing like the class-leading electric-start KTM 300EXC of the time. Husqvarna's entry into the 300cc two-stroke market in 2009 was perceived as rudimental with a bike that offered nothing new.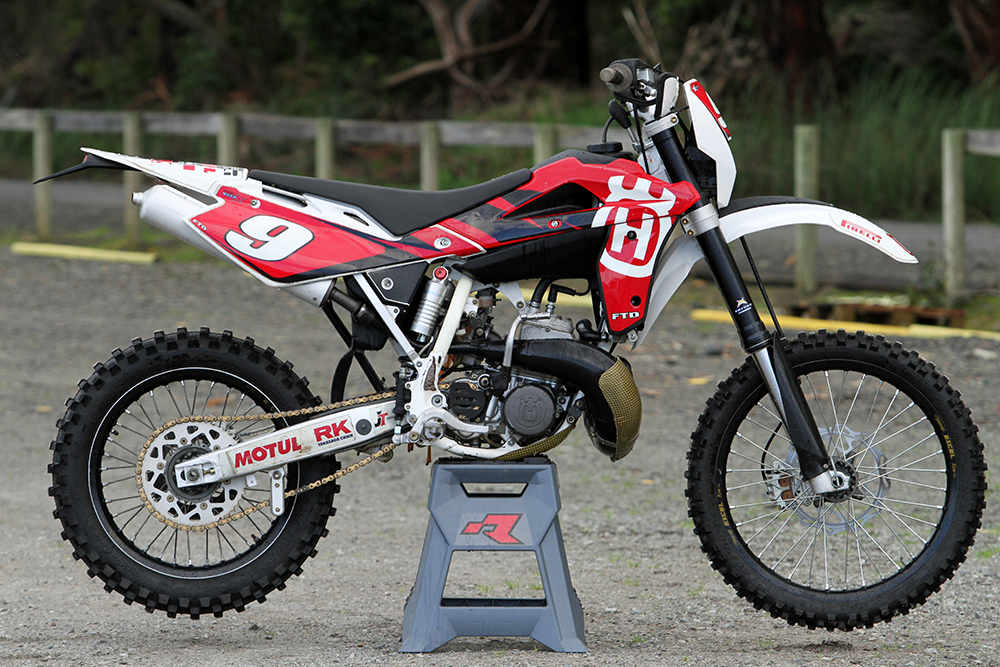 The WR300 had the same strange-feeling ergonomics that the WR250 had been running for years and it was still kick-start only. The engine packed some punch but it was lethal in the wrong hands or tricky conditions. The power came on like a crazy cat with sharp claws that wanted to rip your face off. The Marzocchi fork and Sachs shock were okay for trail riding but a fast rider soon found the fork unable to keep up with demand and the shock would fade in the heat of battle.
So how the hell did Willis claim the big bore class at the 2009 Australian Four Day Enduro? He beat long-time rival and off-road racing heavy hitter Brad Williscroft who was racing a KTM 530EXC and ADB's own Geoff Braico on the popular KTM 300EXC?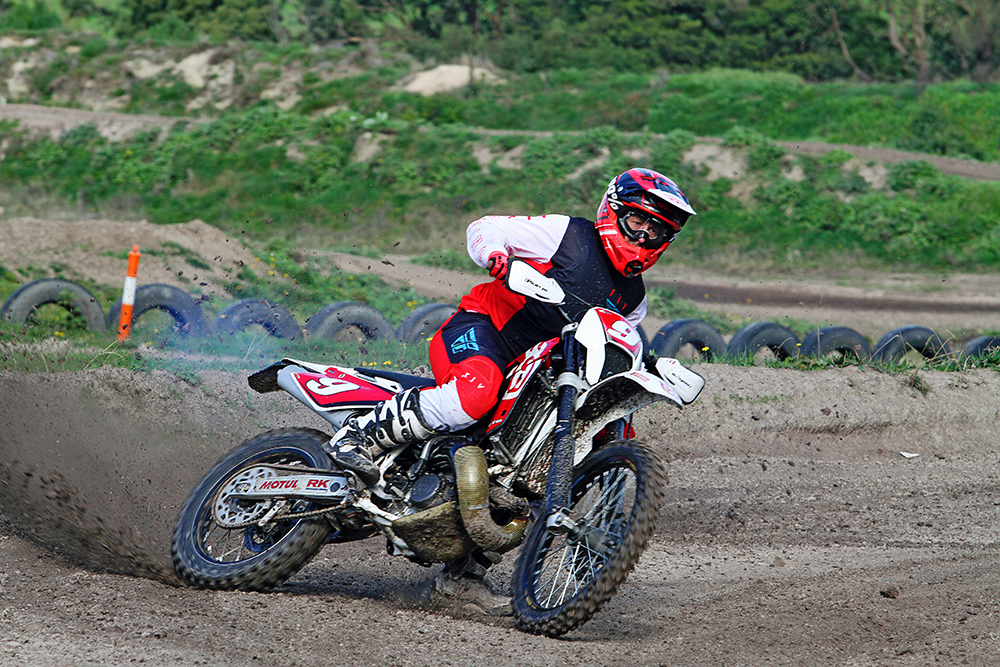 Willis then went on to claim the Over-250cc two-stroke class and 5th outright at the 2009 Hattah Desert Race where the top placings went like this: Ben Grabham KTM 505, Warren Smart RM-Z450, Peter Boyle CRF450R, Brad Williscroft KTM 505, Jehi Willis Husqvarna WR300, Jacob Smith CRF450R, Todd Smith YZ450F. It was a mighty result considering he was forced to stop every lap for fuel.
TEST OF TIME
Willis was keen on the WR300 because he'd grown up on two-strokes and enjoyed what they had to offer. His teammate for 2009 was reigning Australian Off-Road Champion Chris Hollis who elected to race the 450cc class so it made sense to spread the Husqvarna talent across two classes. Although the WR300 seemed limited in standard trim, Willis's Husqvarna Team mechanic Brett Bull built a bike ready for winning and Willis did the rest.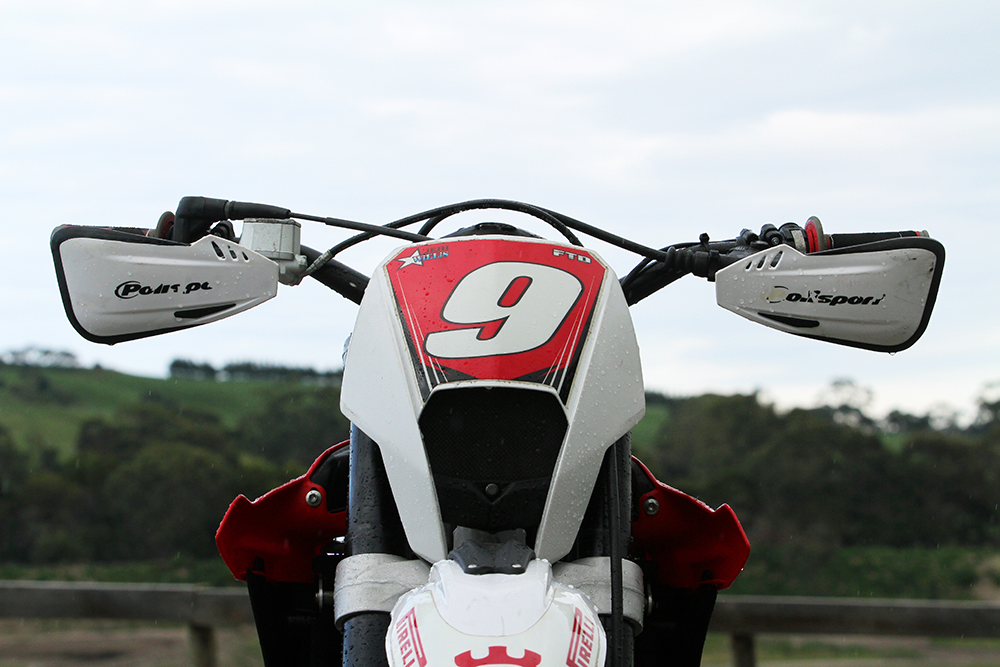 At the completion of the 2009 race season, Willis ripped an almighty burn-out and purchased the bike from the Paul Feeney Group and put it into storage as a memento as his race career began to wind down. The bike never again saw the light of day until recently when it was brought out of storage for relocation after Willis moved house. I'd always wanted to ride this bike to see what it was really like and this was my opportunity.
I delivered the bike to Steve Powell at SPMX who cleaned out the carby and gave the bike a quick check-over. He put some air in the tyres that had gone flat, some fresh fuel in the tank and we were good to go. Steve was the perfect man to get this bike ready and to ride it with me as he setup and tuned the suspension on this bike back in 2009.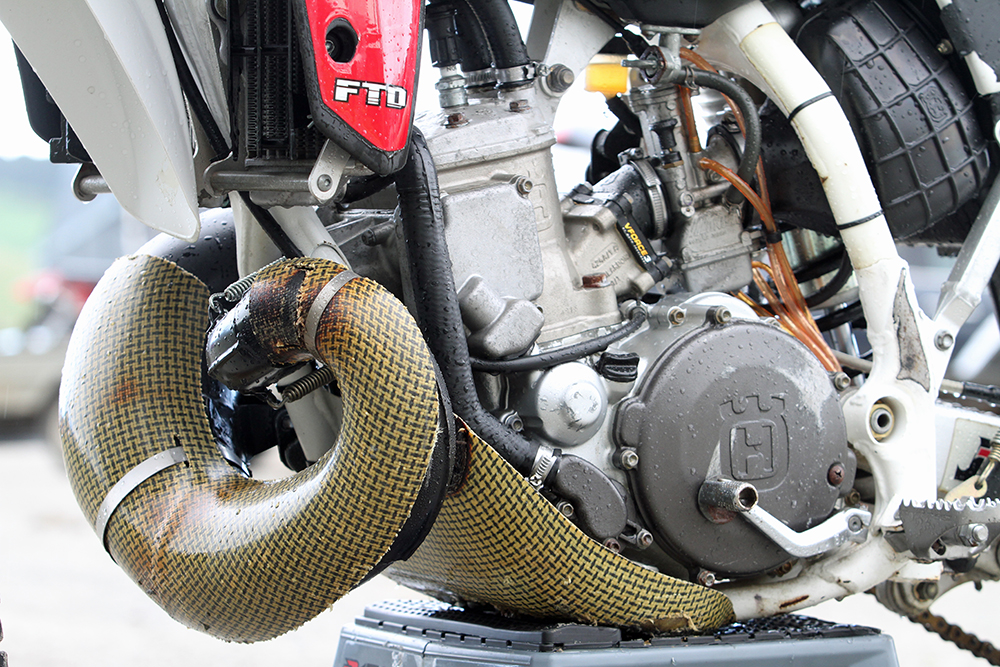 AHEAD OF TIME
A lot can change in 12 years and given the average state of the stock 2009 WR300 you'd expect a current model 300cc two-stroke to be quite different. Obviously the odd-shape of the Huskies kick-start lever is weird but it's easy enough to use however, not as easy as the electric-leg on a current model.
What I didn't expect was this 2009 model's engine to be as good, if not better than any 300cc stroke I have ridden. Unlike the psychotic, schizophrenic ball-tearing stock WR300 of 2009, the Willis bike produces smooth, strong power from the bottom all the way to the top. It's easy to ride and incredible in the bush weaving between trees. It's got balls and pulls hard in the mid-range and will rev-out a long way without screaming its boobies off, it just hauls the mail with minimal fuss.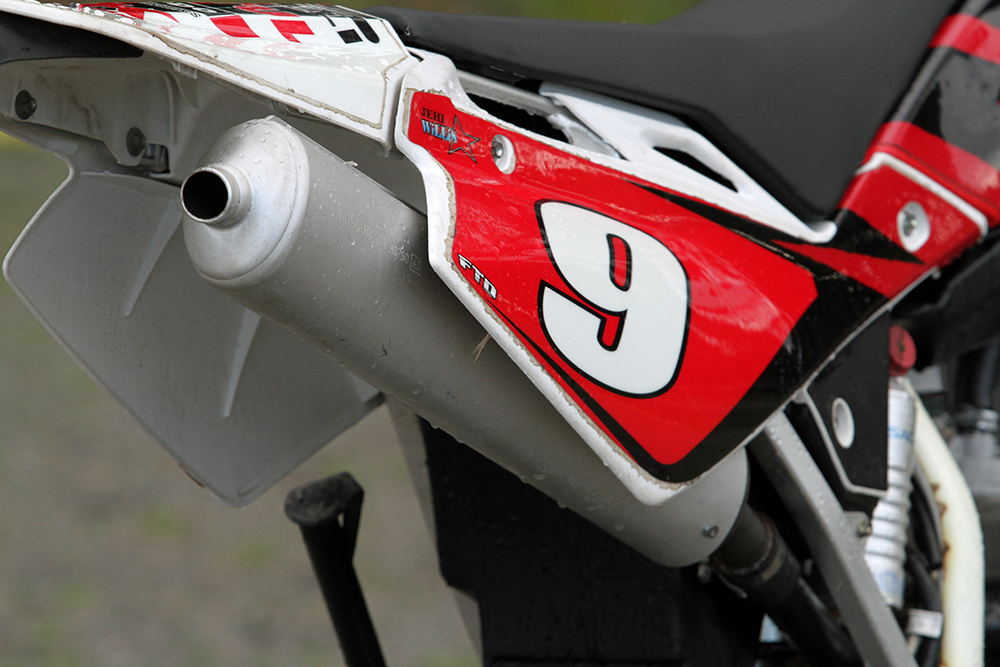 Willis reckons he can't remember what his mechanic Brett Bull did to this engine to make it so usable yet remain strong enough to battle with big-bore four-strokes but Brett was able to spill the beans. Some basic porting and a Wiseco GasGas piston were on the list. Yeah, a piston for a GasGas which raised compression.
While the dual-map power switch and adjustable power valve is pretty damn cool on the current models, the old 2009 model was clearly tunable thanks to simple and timeless tuning of the carburetor, cylinder head and cylinder ports. If ever there was proof you can change the personality of a two-stroke, this bike is it.
SURPRISE TIME
What stands out big-time with this bike is the feel of the thing when you first sit on it. The shape of the tank is wide between your legs compared to a current model bike and the position of the 'bars, footpegs and seat are immediately different. Once you are out on the track you forget all of that because the grin on your face from the engine is what it is all about.
The suspension is on the soft side and it doesn't feel too dissimilar from the feeling you get from the WP Xplor fork on the current model Husky, KTM or GASGAS. It's surprising and a little bit disappointing that suspension in a new bike is not stand-out better. The shock is pretty vanilla and just does what it is supposed to do. This suspension is dead stock and although 12 years old, it is still new because Jehi did not use it.
Willis hated the Marzocchi fork so he fitted a complete Honda front-end with Showa forks. He used an Ohlins shock because he said the Sachs would over-heat quickly and fade and offered minimal adjustment. The Showa and Ohlins components were swapped out and sold off after Willis finished racing the bike. I sure would have loved to ride the bike with that setup.
After riding this bike for 10-minutes I realized the transmission was not only a little clunky requiring a solid boot to up-change, it also dawned on me that it is a 5-speed. Modern off-road bikes are almost always 6-speed and the fact that this bike is a 5-speed makes Willis' Hattah result even more impressive.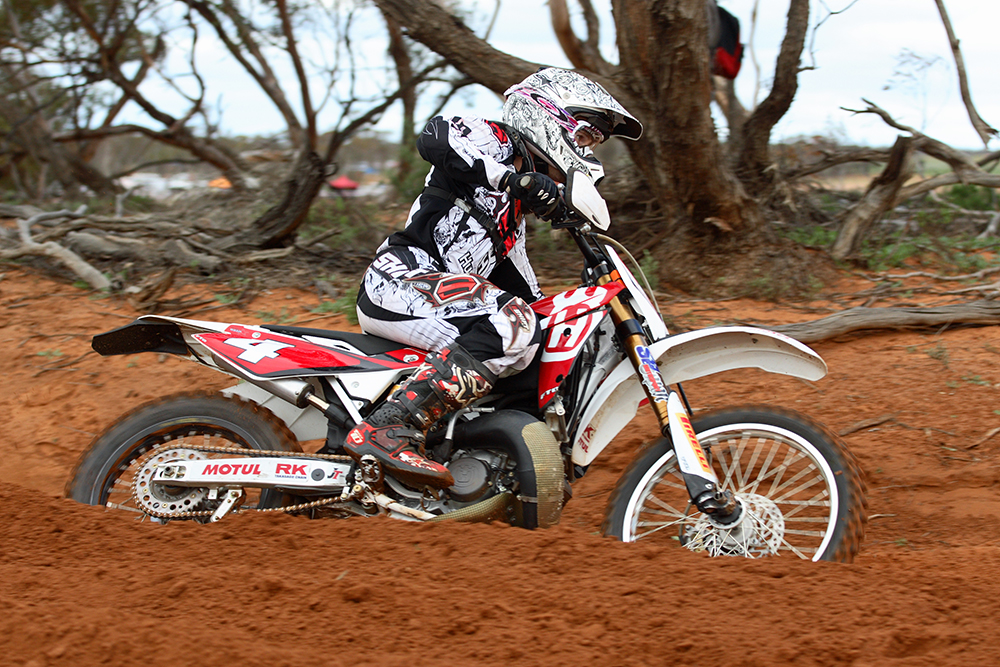 Although this bike looks out of date and the cable clutch is heavy and gear changes need to be forceful, this bike rips. The engine makes incredible power that is delivered in a way that just about anyone could enjoy. Despite the stock suspension being average it works for an average rider and the bike corners surprisingly well. It goes where you want it to go and does it easy and I can only imagine how much better it was with the Showa and Ohlins suspension.
As good as this bike is and perhaps ahead of its time as far as the engine goes, there is no doubt the White Piston was on his game in 2009 and thoroughly deserving of the results he earned.
WORDS // TUFFY
PHOTOGRAPHY // TUFFY