ADB reader, Frank Demasi, talks about his 2009 KTM 300EXC
KTM 300EXC
Frank: Why I bought it
I just like how light the two-stroke is, and I love the way it makes power. It's awesome! It's light enough to do the singletrack I love, but it has that amazing power and sound for when you are charging through the trees.
What I did to it
I have set the bike up specifically for singletrack and I've done heaps: MSC steering damper, a factory mapping switch (to replace the standard 'plug'), a 12.5 litre KTM tank, solid rear disc, KTM PowerParts tuned-length exhaust system with carbonfibre protector, JD jetting kit, Rekluse clutch, Jaegermeister sticker kit, thermo fan, large battery, B&B Enduro radiator guards, moulded indicators and Ken Wheeler (Factory Spec) suspension.
How it goes
The suspension mods are great, it has changed the whole way the front end sticks to the ground. You just point and go. I am running the red power valve spring, which works for me as it brings the power much closer to the bottom, so it gets up and goes quickly. The bigger tank lets me do 90-100km without a worry now, though it does handle a bit funny with a full tank. With the big battery, I never have to kick it. If I have to kick it, I sell it! I am 45 now…
Why Frank would recommend it?
I would recommend it to experienced riders. They are a little unpredictable traction-wise in singletrack, and you do shoulder charge a lot of trees if you aren't used to them.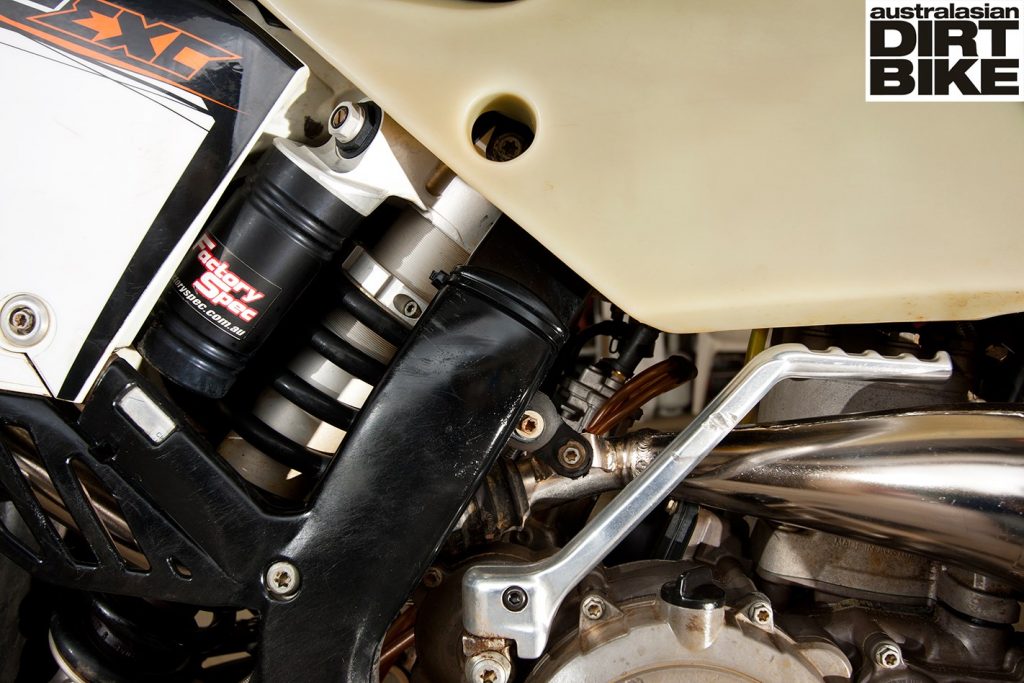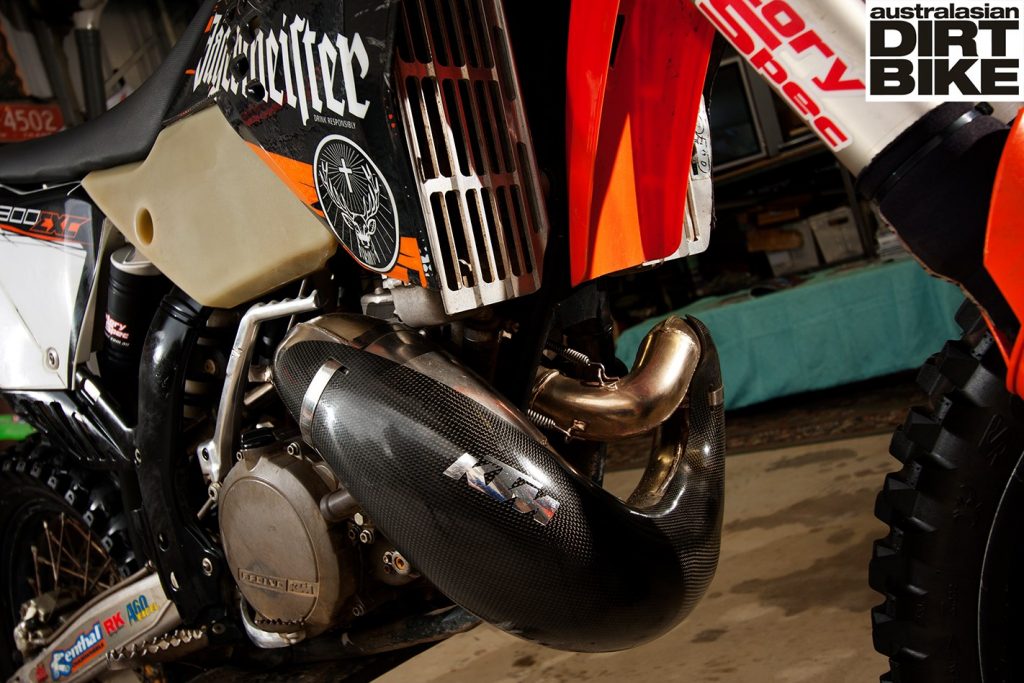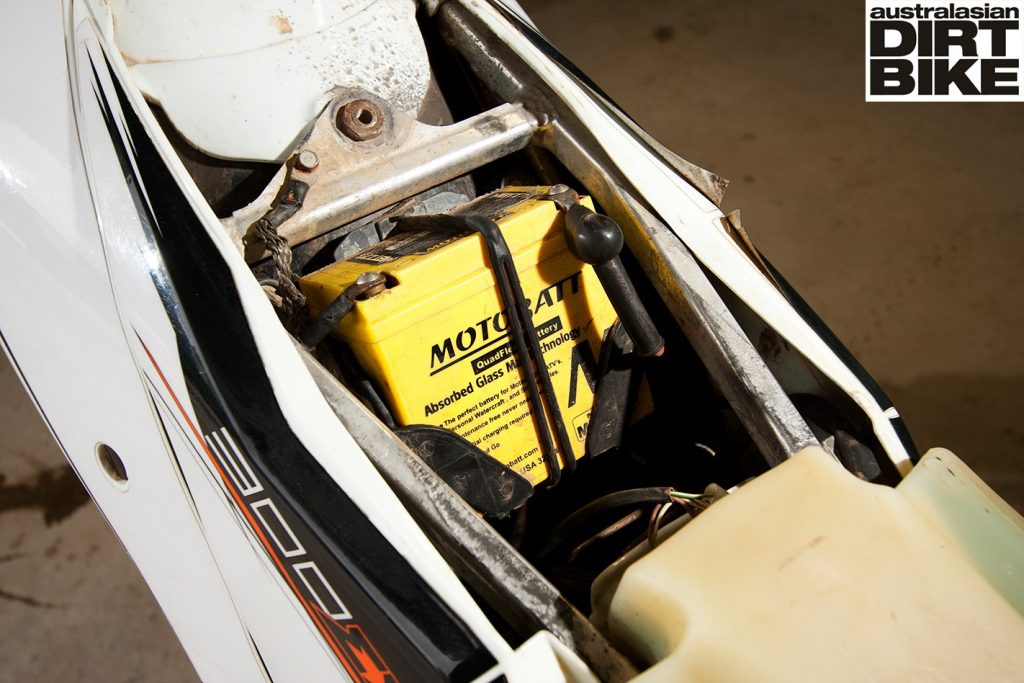 FIVE THINGS ABOUT FRANK'S KTM 300EXC
• It runs a larger Motobatt battery so Frank never has to kit start it
• The only time it has broken down was when the starter button assembly failed – it was replaced with an MX starter button
• It gets ridden short distances on public roads, hence the indicators and a flip-up mirror
• The thermo fan stops it overheating on singletrack
• The bike is washed religiously – and even has clear coat over the plastics!