We take a close look at Bill Vertucci's all-roads weapon, a 2010 KTM 530 EXC
KTM 530 EXC
Bill: Why I bought it
I bought this bike to compliment my other machine, a KTM 300EXC, but I got the bug to go on longer rides. Being a big fan of rally, I decided I would build this great steed into a bike that could go virtually anywhere.
What I did to it
The RS Concept rally kit, including the fairing, navigation tower and super comfy rally seat comes from France and is designed to match up with the Acerbis 24L tank.
Highway Dirt Bikes in Colorado make a big range of rally gear for the KTM. I fitted their handguards and alloy handlebar clamp, which includes a spot for the Powerlet auxiliary outlet, four power switches, warning lights and the ignition key.
To keep things cool, I've added the KTM radiator fan and the Blaise Racing 600cc oil cooler/tank which sits above the crankcase on the left side. Other bits are a JD jetting kit, Tusk grip heaters, 10% stiffer springs front and rear, 15-48 gearing and balanced wheels.
How does it go?
This bike goes amazingly everywhere, with the possible exception of extremely long transports down the blacktop, but even then it will sit comfortably on 110km/h with minimum vibration. The rally fairing makes a huge difference.
Would Bill recommend it?
I really love this bike and I highly recommend a bike like this. There is no denying that the market is shifting to lighter adventure bikes. On
nasty days (the really fun ones) it really shines. What more can you ask?
FIVE THINGS ABOUT BILL'S 530 EXC
The Highway Dirt Bike mudguards are even tougher than the standard ones
The bike will get 500km on the Acerbis 24L tank at a consumption of 4.8L/100km
The previous owner rode it to his job in the army
It features on the January page of ADB's brilliant 2015 calendar.
The headlight in the RS Concept fairing works well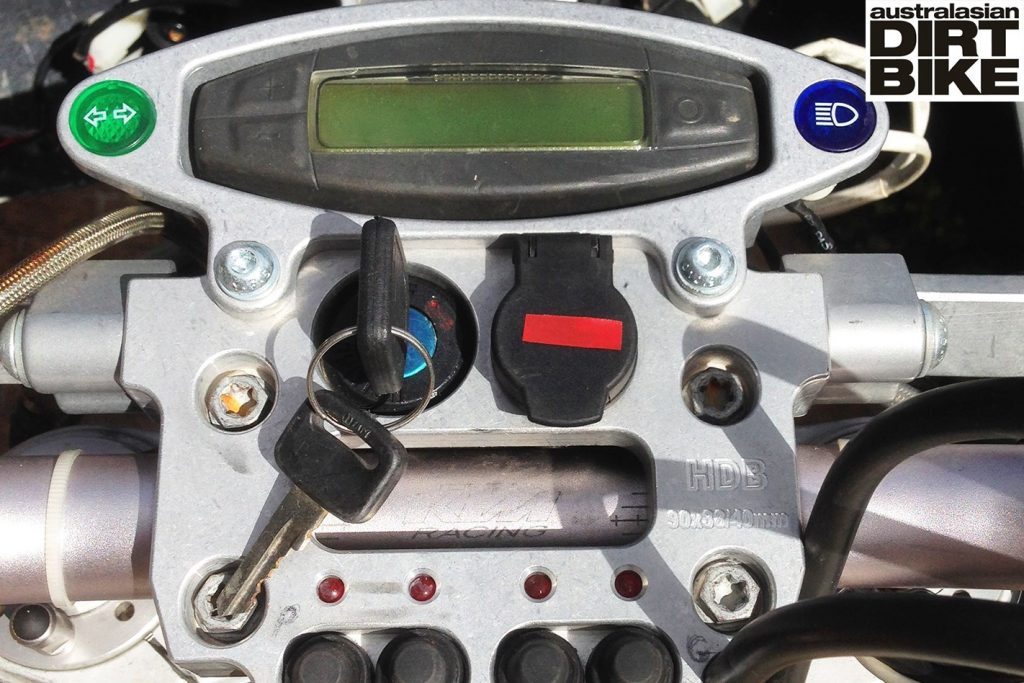 To receive the latest news, reviews and video highlights from the world of dirt bikes, sign up to our weekly newsletter here.