ULTIMATE ENDURO WEAPON - Used Ride KTM 300 EXC TPI
KTM 300 EXC TPI
The 300cc two-stroke seems to have become the bike of choice for anyone out there getting into the hard enduro craze. So let's take a look at the KTM 300 EXC TPI. The two-stroke is often called cheaper to run and rumored to require less maintenance but let me explain something. If you abuse a two stroke then it can potentially cost you as much to fix as a four stroke if not more.
Two strokes actually require more maintenance but it's true that the maintenance is easier to perform yourself at home in your own garage. Two-strokes need regular piston and ring replacements as well as power valve clean outs. If you know the ins and outs of a two-stroke and you are handy with the tools then this is something that can be performed at home in your own shed.
When it comes to riding, the two-stroke is lighter so it means lifting it out of a bog or dragging it up a hill is going to be easier than lugging a 500cc four stroke. Pre fuel injection models had carburetors that were relatively trouble free. If you did happen to pick up some water or dirty fuel then the carby could easily be drained and you could be on your way again. Fuel injection has brought new technology to the 300 EXC that has old school two-stroke fans scared but requires less maintenance between rides. The only issue is tuning and repairing fuel injection systems has a little more cost involved.
Unfortunately I see more 300cc two-strokes that have been abused or mistreated than most four strokes because people tend to buy them and flog them till they stop expecting the repairs to be cheap. People also like to throw them up and down rock ledges all in the name of hard enduro. If you are looking at buying one second hand then make sure it starts easily with plenty of compression and idles well. Ask for any service records or how often the piston and rings were changed.
Look inside the airbox, this is a dead give away whether the bike has been looked after well or not. If the air filter is filthy and the airbox full of mud then my guess would be that the bike has had a hard life. Check the cylinder, often these bikes take a hit in the expansion chamber and it cracks the cylinder around the exhaust port.
Take a good listen to the starter motor. If it sounds like grinding metal then it's most likely on its way out. These bikes are prone to wearing out starter motors but if you glue up the vent hole in the bottom of the case and fill the stator cover with 100mm of oil and change it regularly then the starter motor and gears will last much longer. Check all the wheel and frame bearings and ride the bike and make sure the clutch doesn't slip and it selects all gears.
Lastly check over the bike well for any missing bolts or parts. Being a two-stroke these bikes like to rattle bolts loose and the exhaust brackets that are welded to the frame are prone to cracking and breaking due to vibration.
New
2017 $14,495
2018 $14,495
2019 $14,695
2020 $16,670
Second Hand
2017 $7,650 – $9,050
2018 $8,350 – $9,900
2019 $8,900 – $10,550
2020 $9,900 – $11,750
Market Equivalents
2017 – 2020 Husqvarna TE 300i
$7,900 – $11,050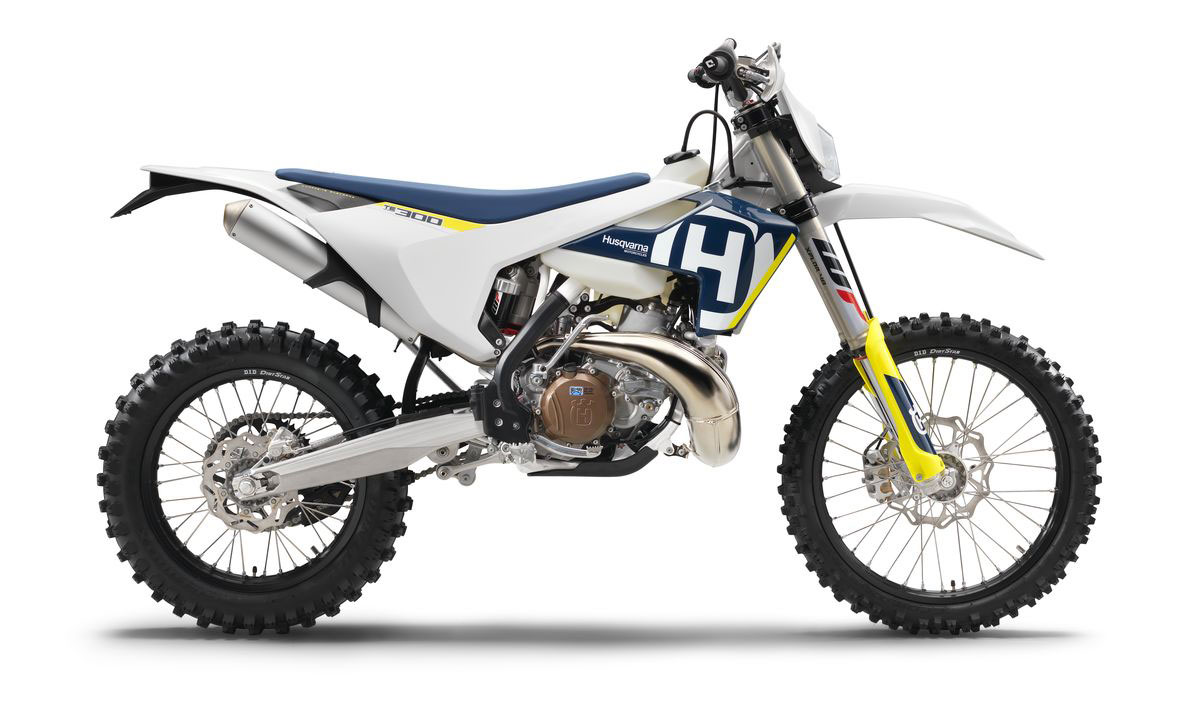 2017 – 2020 Sherco SE-R 300
$6,600 – $10,150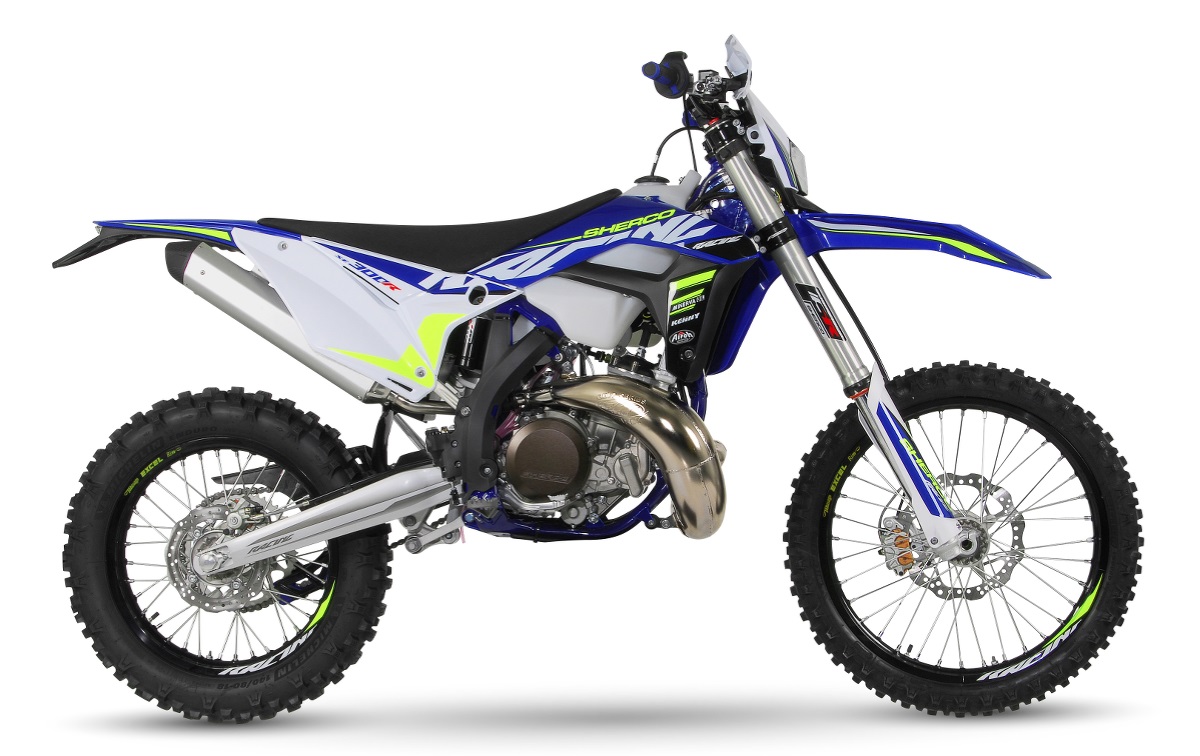 2017 – 2020 Beta RR300
$6,800 – $10,100
2017 – 2020 GasGas EC 300
$7,100 – $9,450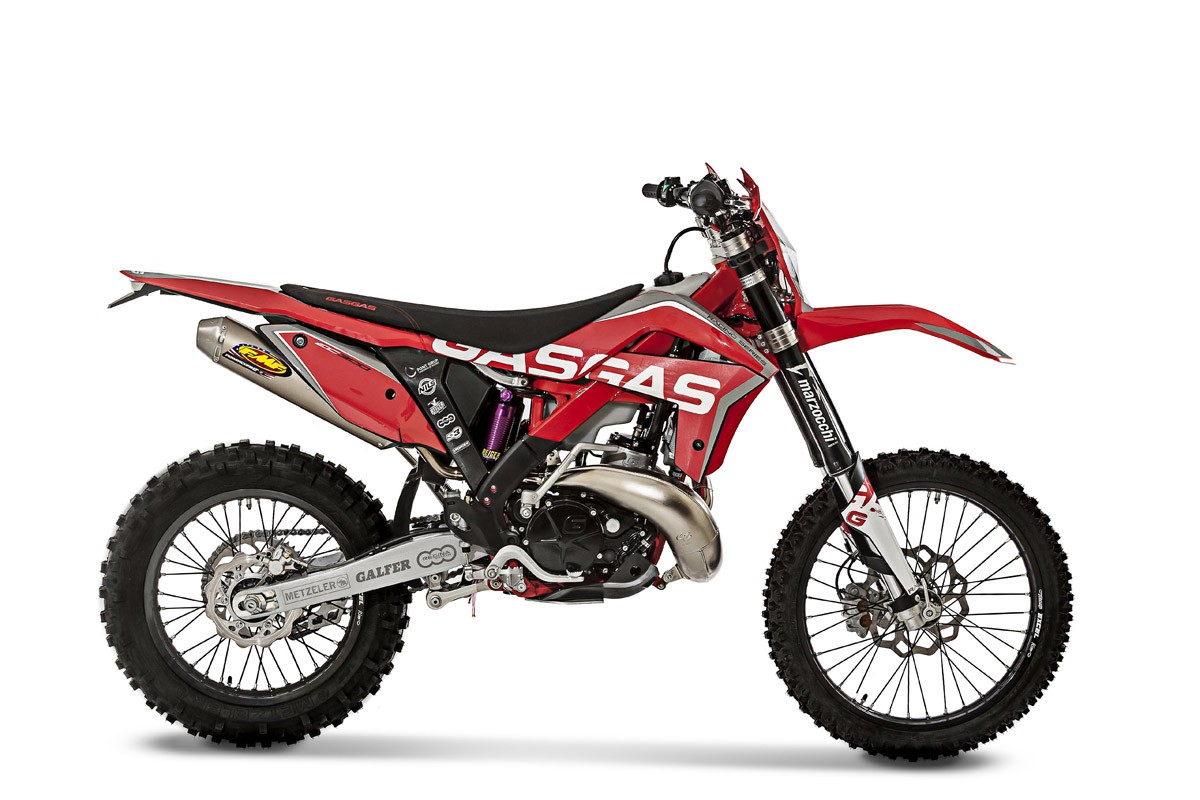 Frame:
The KTM has a chrome molybdenum steel central tube frame with a removable aluminium subframe.
Brakes:
It comes with Brembo hydraulic disc brakes both front and rear with a twin piston floating caliper on the front and a single piston floating caliper on the rear.
Engine:
The KTM uses a single cylinder, two-stroke, fuel injected engine. It uses a wet multiplate clutch and has a six speed constant mesh gearbox.
Suspension:
On the front is a set of WP upside down forks with adjustable compression and rebound dampening and on the back is a WP PDS shock with adjustable compression and rebound dampening and fully adjustable spring preload.
Weight:
The KTM 300 EXC comes in at a claimed dry weight of 103.4kg.
Compare this with our previous review of the earlier 2014 carb KTM 300s