KTM has released details about its new Sportminicycle range.
KTM has released photos and information on its new Sportminicycle range and it looks like these little weapons have received a host of new upgrades.
The 2017 KTM 50 SX and 65 SX will receive the brand new AER 35 forks by WP Suspension, an incredible step forward for junior motorcycles. The technology allows the bikes to be adjusted easily for the growing rider with a simple fork pump. These models also boast a fully adjustable shock absorber, new exhaust system, an hourmeter and new graphics in the style of the 'grown up's bikes', which allows these exciting READY TO RACE quality bikes step out as the benchmark in terms of junior machines.
The KTM 50 SX is a true KTM for young motocross riders at the entry level of the sport. With its steady, controllable power and an automatic clutch, the 50 SX is ideal for the budding motocross racer. Its bigger brother, the KTM 65 SX, is a fully-fledged piece of racing kit for youngsters, and sets the standard in terms of power, riding dynamics, equipment and craftsmanship.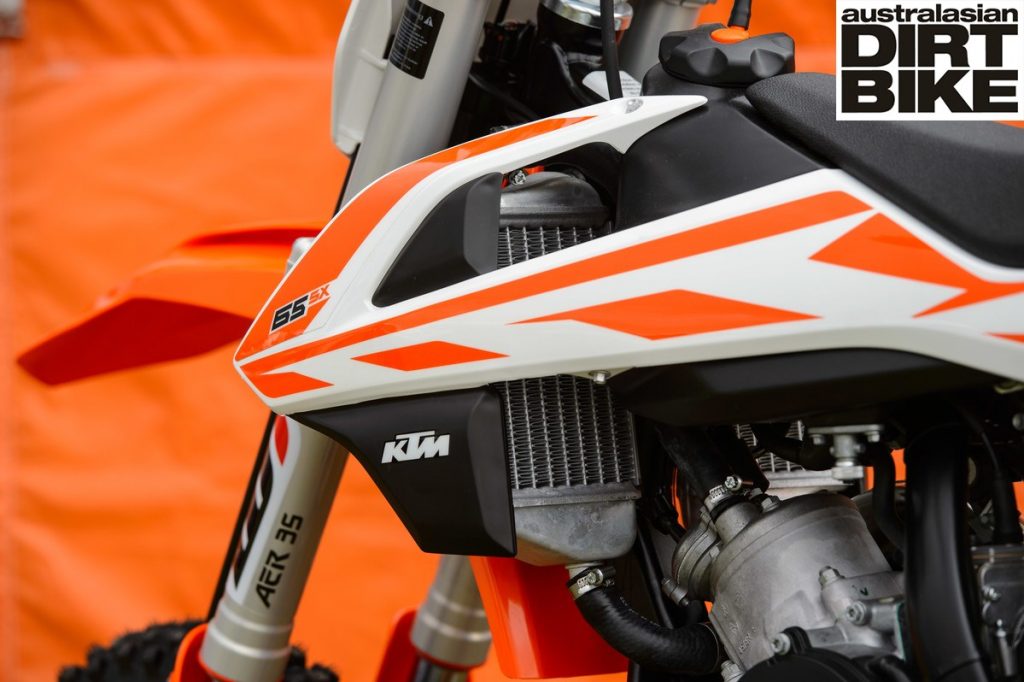 The biggest machine in the junior range is the class-leading KTM 85 SX, which is available in both small wheel and big wheel guises. For MY2017 this machine retains its traditional sprung forks, but detail changes have further improved this ever-popular, class-leading READY TO RACE machine.
"It gives us great satisfaction to bring some major updates to the Sportminicycle range. Of course the biggest changes are in the suspension for the 50 SX and 65 SX, which now receive the brilliant, revolutionary WP AER 35 front fork system. This means that as a young rider is growing, the spring rate can be easily adjusted, as can the setting of the bike for different tracks and terrain. In the rear of the bike is a fully adjustable shock absorber, as well as other detail improvements throughout these small machines providing the very best quality for young riders," said KTM Offroad Product Manager, Joachim Sauer.
"It gives us a lot of pride to see young riders embrace the orange family, giving them the feeling of quality equipment from a young age for those who enjoy riding for fun as well as those that go on to be professional athletes," concluded Sauer.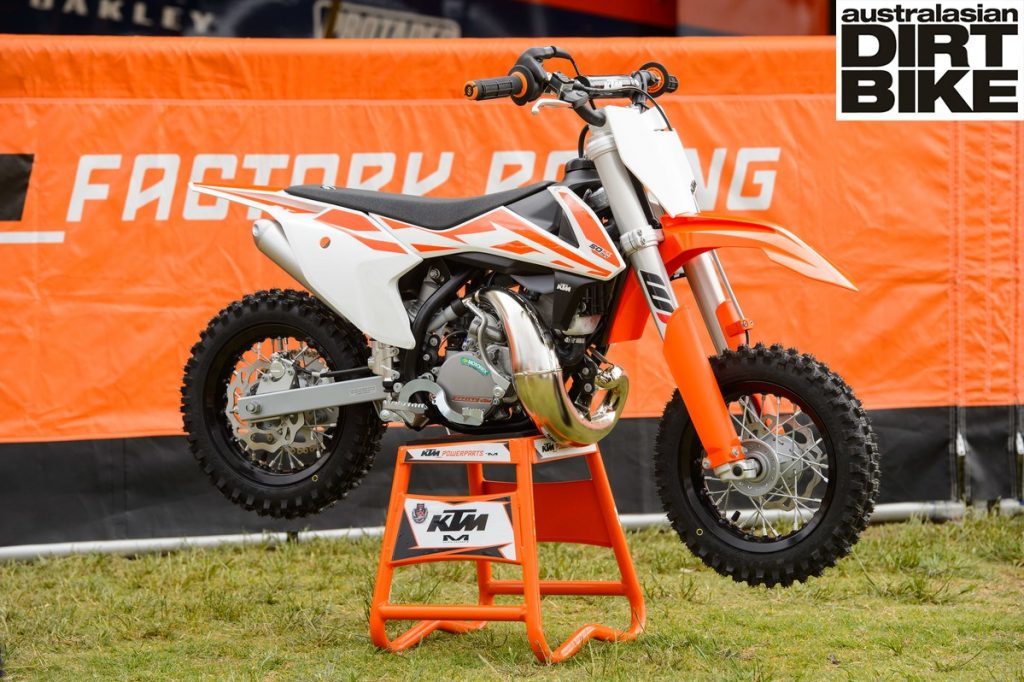 Stayed tuned for information on the big bike range.