The new-look 2017 Sherco enduro range has received new graphics and plastics design as well as minor changes to the chassis and engines.
Common changes across the 2017 Sherco enduro range include new graphics, redesigned plastics and larger fuel tanks in the two-stroke and four-stroke models.
The fuel tank on the four-stroke range has been increased by 1.2L to 9.7L while the two-strokes can now carry 0.9L more fuel with a new tank capacity of 10.4L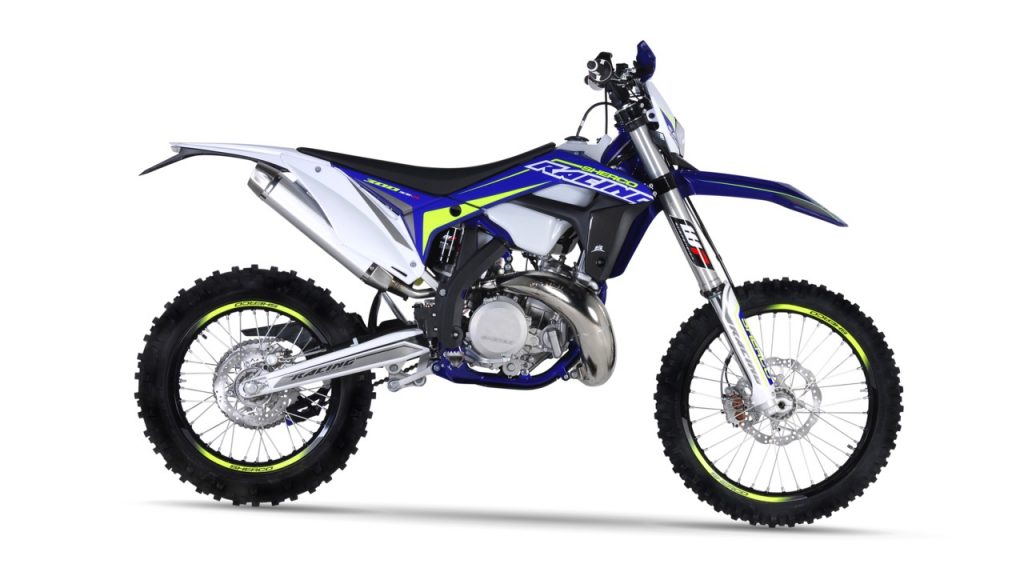 Chassis refinements include a reduced steering head angle and a larger, stronger 14mm axle in the rear suspension linkage.
Changes to the Sherco two-stroke engines include a reinforced cylinder head to frame mount and new balance crankshaft, aimed at reducing vibration from the engine.
A new V Force 4 reed assembly has been used, plus a new piston and modified combustion camber.
The four-stroke range has received new transmission gears and piston, plus the same upgrades to the bodywork and linkage.