The evolution of the KLR650 continues...
Introducing the 2023 Kawasaki KLR650 range.
The Kawasaki KLR650 is based on the core principle of rugged simplicity. The KLR650 has a reputation for being bulletproof and great value for money. A motorcycle that is heaps of fun to just turn the key and ride!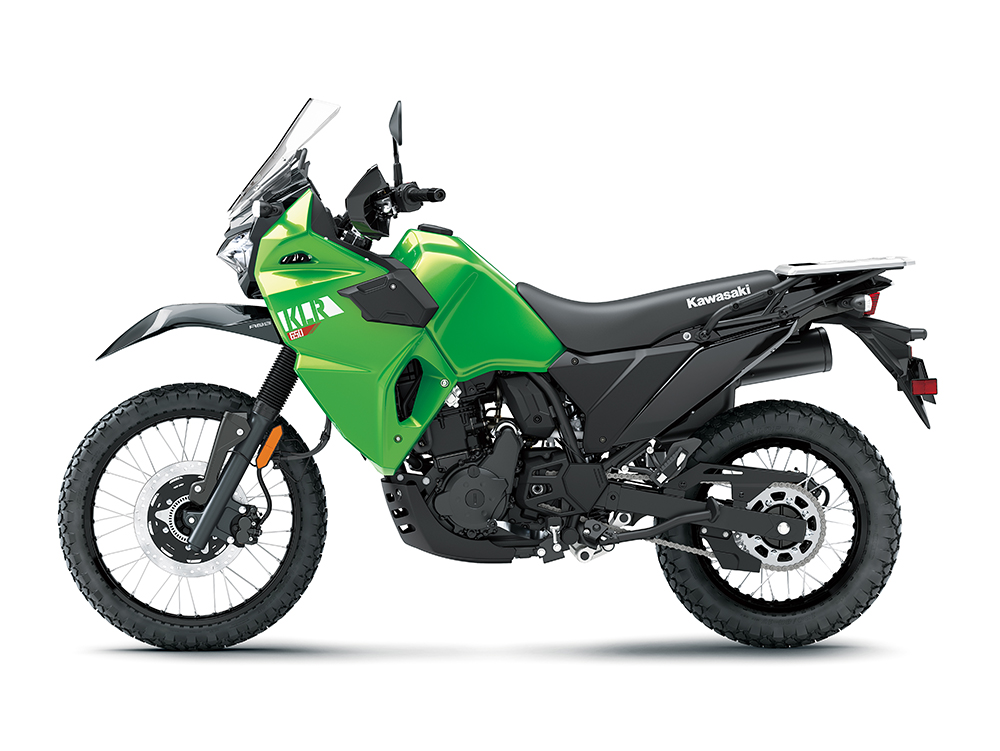 It's a formula that's been tried and true since 1987, and both models in 2023 – the standard KLR650 and the up-spec KLR650 Adventure – follow the same direction. The KLR650 history continues to evolve with modern features and technology.
The 2023 range takes advantage of the engine and chassis updates introduced in 2022, including revised cam profiles, electrical output to run accessories, a sturdy frame and rims, a large front disc, ABS, rubber pads on the major touchpoints to reduce vibration, 23 litre fuel capacity, a two-position adjustable screen, LCD instrumentation and a LED headlight.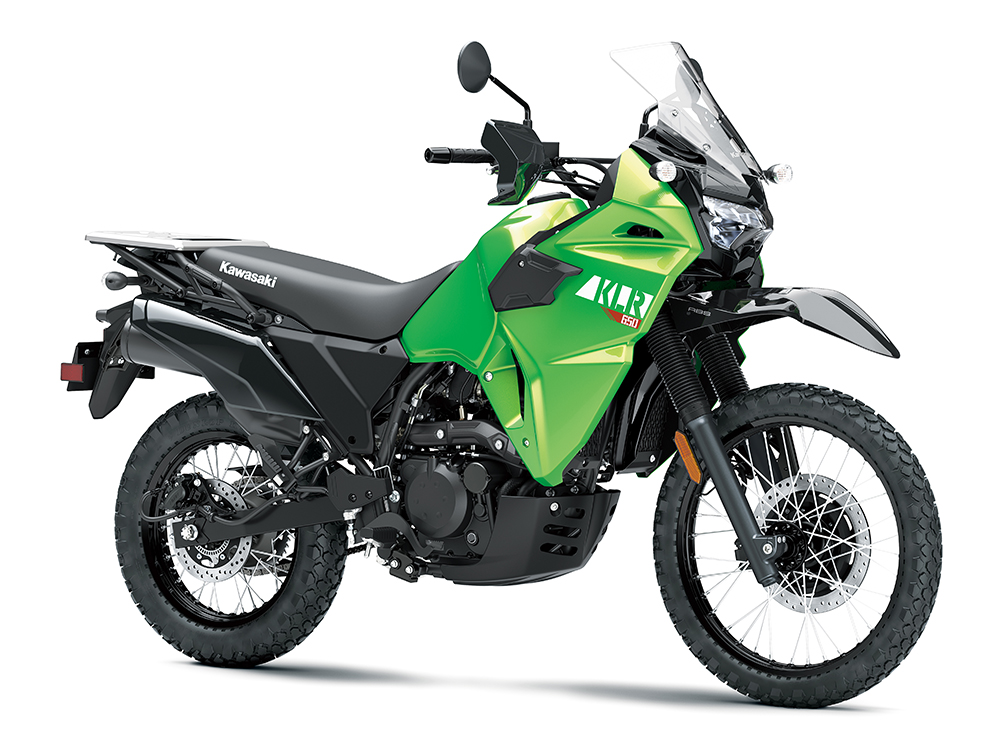 KLR650 (STANDARD)
The 2023 KLR650, standard model, comes in Candy Lime Green livery.
The recommended retail price for the KLR650 is $9394 (plus on-road costs).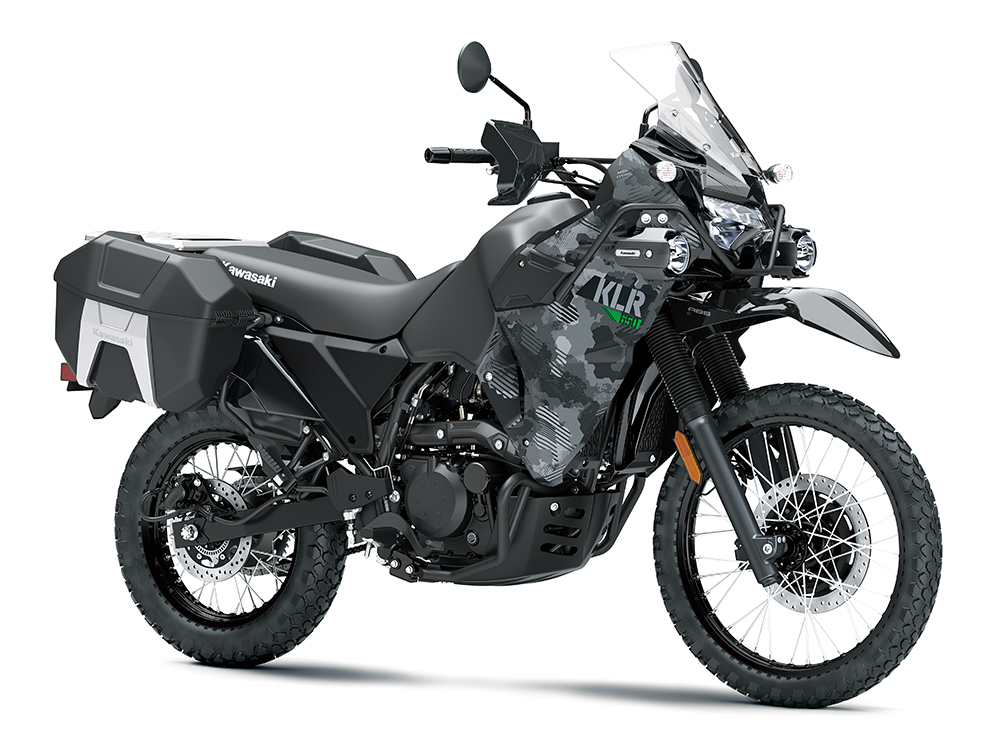 KLR650 ADVENTURE
The recommended retail price for the KLR650 Adventure is $10,394 (plus on-road costs).
The KLR650 Adventure adds the following items as standard: lockable panniers, which hold a combined 10kg, fog lamps, frame sliders and DC and USB sockets. The KLR650 Adventure is available in a Cypher Camo Grey livery.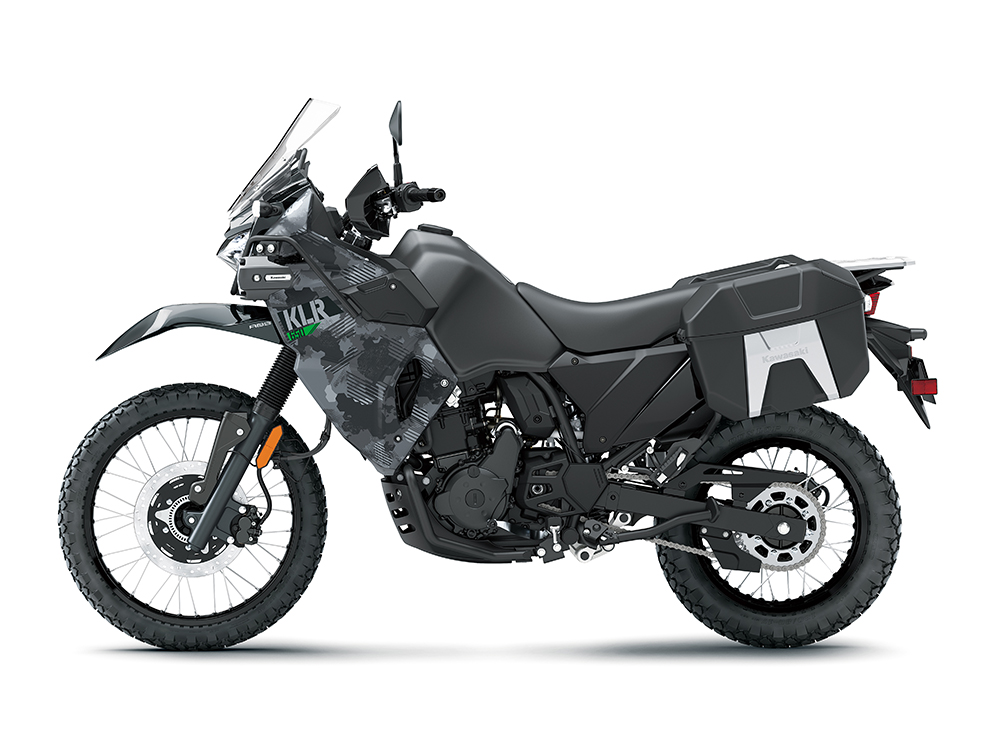 Both machines fall under the Learner Approved Motorcycle Scheme.
The 652cc four-valve, fuel-injected single-cylinder engine in the KLR650 has a flat power curve which is perfect to navigate trails and cruise highways, and it is a long-range warrior with the 23-litre fuel tank.
With long-stroke suspension and 21-inch (front) and 17-inch wheels, the KLR650 strikes a wonderful balance between asphalt and off-road performance, which has been a trademark of the Kawasaki adventure staple for five decades.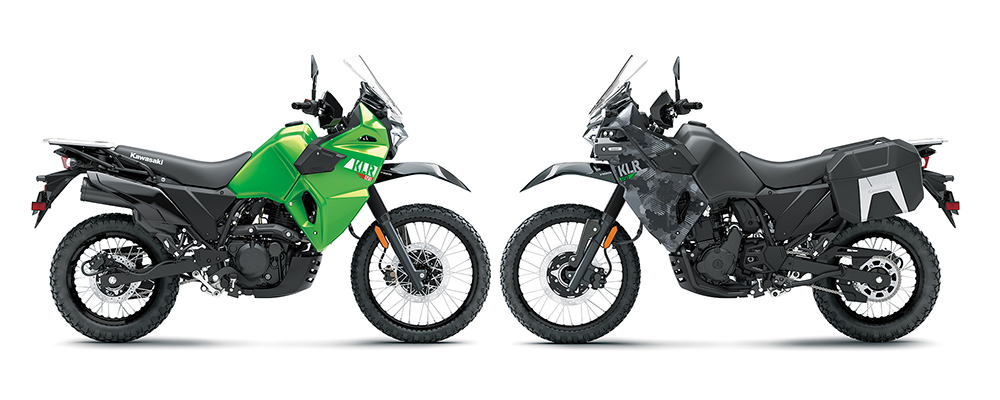 If you are an intrepid motorcycle traveller, take a look at the 2023 Kawasaki KLR650 range.
Available now at a Kawasaki dealership.