The final round of the ProMX Championship is headed for Coolum this weekend and all the Championships are up for grabs!
In what has been a hotly-contested 2023 Penrite ProMX Championship, presented by AMX Superstores, across all categories, Australia's leading motocross racers in the Thor MX1, Pirelli MX2, MAXXIS MX3, EZILIFT MXW and MXV classes are set to hit the track between August 19-20 at Coolum, QLD, for the final round of the season.
With all of the championship titles yet to be decided and a record 200-plus riders entered, the iconic Sunshine Coast-based Coolum Pines MX venue will host national-level motocross for the final time this weekend, set to be one for the history books as the nation's top riders fight for the coveted number one plate across the board.
National gates are set to drop for one last time at Coolum this weekend, marking the conclusion of the 2023 Penrite ProMX Championship, presented by AMX Superstores.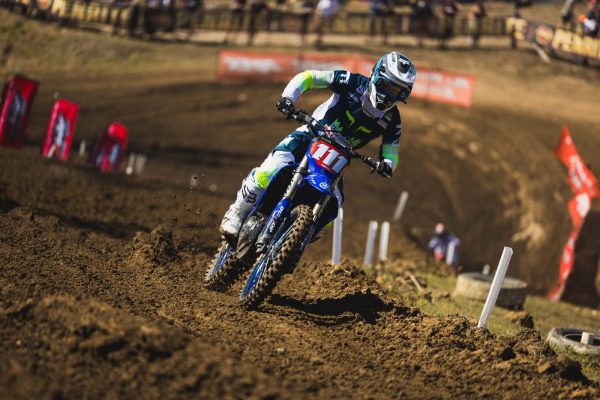 Thor MX1
A raft of storylines opened the 2023 season in the Thor MX1 ranks, with no particular angle stronger than the other. CDR Yamaha Monster Energy rider Aaron Tanti entered this year with the number one plate by virtue of a breakout season in 2022, and many were interested to see if the defending champion could do it again.
Tanti's CDR teammate and former champion Luke Clout had also returned following a nasty injury that ended his campaign last year, and many eyes were on him as he looked to replicate his championship-winning form for the Craig Dack Racing (CDR) team, which is celebrating its 30th anniversary this season. Unfortunately, it wasn't to be for either rider.
The Boost Mobile Honda Racing team entered season 2023 with the high-powered duo of returning MXGP racer Jed Beaton and 2021 MX2 champion Kyle Webster, with the expectation that the pair could deliver Honda the MX1 championship that has eluded the organisation throughout its 20-year tenure. Beaton has proved that he is up for the challenge, as he sits just 15 points in arrears of the points-lead entering Coolum.
KTM Racing Team entered another former MX1 champion in Kirk Gibbs on its lone 450 SX-F, with the South Australian having pieced together a consistent season that sees him in P3, still mathematically in with a chance. Series regulars Todd Waters (Raceline Berry Sweet Husqvarna Racing) – currently sidelined – and Penrite GO24's Brett Metcalfe also entered the season with high hopes, however, have been eliminated from title contention this year.
Which leaves the number 111 of Yamaha-mounted Dean Ferris in charge entering round eight. Three-time MX1 champion Ferris has captured the last four Thor MX1 moto victories in dominant fashion, which leaves just one final question entering Coolum… Can anyone catch Dean Ferris? He holds a 15-point advantage going in and holds down the advantage on paper.
This year's Thor MX1 Championship has seen all riders experience the highs and lows of motocross, from the extreme heat of Appin to the torrential conditions in Albury and, after seven rounds of competition, only few uncertainties remain, which are set to finally be answered this Sunday.
Dean Ferris has been in blistering form of late which sees him leading the Thor MX1 Championship by 15 points over Jed Beaton.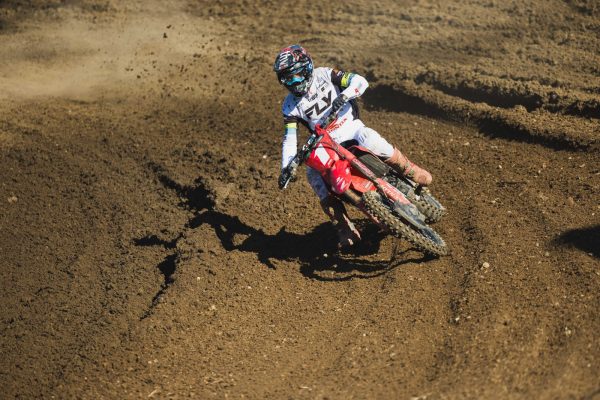 Pirelli MX2
The Pirelli MX2 Class has seen a battle of epic proportions between fierce rivals Wilson Todd (Terrafirma Honda Racing) and KTM Racing Team's Nathan Crawford. Their coming together during the very first moto of the season at Wonthaggi set the tone for what was to come for the remainder of the series, with the duo glued to each other on-track, swapping moto and overall wins throughout the entirety of the season.
The former internationals are separated by 27 points entering Coolum's finale, and though Todd has been calm atop the point-standings, Crawford is on a roll with the previous two round wins and will take his rival all the way for the 2023 title.
Occupying third place is the Polyflor Honda Racing's Brodie Connolly, the Kiwi who has charged to a stellar rookie campaign, which culminated in a round win at the third stop in Albury. Connolly sits 24 points clear of fourth-placed Rhys Budd (Serco Yamaha), with a fast-finishing Noah Ferguson (GASGAS Racing Team) desperate to showcase his current speed by earning a podium result to end his season.
Action in the Pirelli MX2 Class is set to reach its climax at the Coolum round, as the pair of Queenslanders atop the series standings look to do all they can to become the 2023 number one.
All Pirelli MX2 contenders have been chasing defending champion Wilson Todd all season long.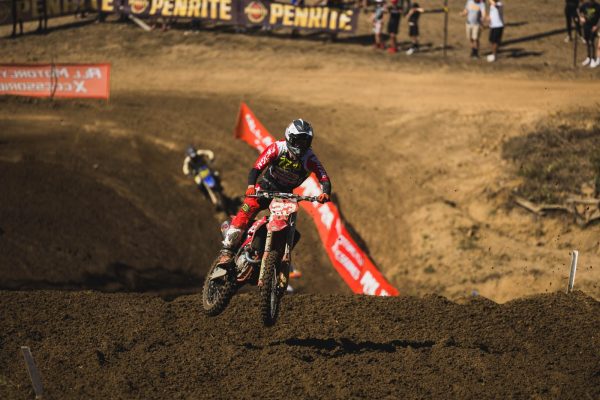 MAXXIS MX3 
GASGAS-supported Byron Dennis has shown poise beyond his years throughout this year's MAXXIS MX3 Championship, with the 16-year-old ace integrating speed with consistency, which sees him holding down the red plate, with 25 points between him and second place. Another consistent showing at Coolum will award Dennis the title after finishing in P4 last year, but the pressure will be on.
Hot on his heels all season long has been Raceline Berry Sweet Husqvarna Racing's Jack Mather, who has shown incredible form at times, though a tough outing at Gillman put a dent in his championship aspirations. Mather and previous round winner Jake Cannon (GYTR Yamaha Junior Racing) are set to take the fight to Dennis at the Coolum finals.
Rounding out the top five at this point is Empire Kawasaki's Cambell Williams, who secured victory at round four of the championship in Maitland, and Yamaha talent Kobe Drew, who is only two points in arrears of Williams in fifth position.
Byron Dennis heads the MAXXIS MX3 standings with a 25-point margin over second place.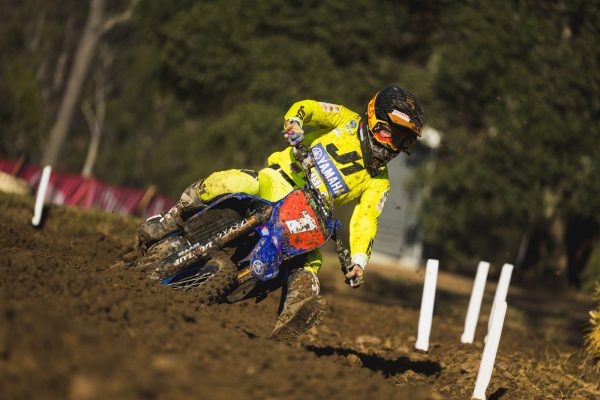 EZILIFT MXW
Up until the final moto at Queensland Moto Park, the EZILIFT MXW Championship had been dominated by Yamalube Yamaha Racing's defending champion Charli Cannon, as she sat undefeated atop the MXW class standings. An unfortunate incident however resulted in a DNF during QMP's second moto, which now sees her tied with Honda's Emma Milesevic on 100 points apiece entering the decider.
In third position and just 12 points back is Honda's Madison Brown, who will be eager to capitalise on a mistake from either competitor at the front for a shot at the crown. A hard-charging Tahlia O'Hare is a further eight points off Brown in fourth, while QMP victor Taylor Thompson (GASGAS) sits in P5.
With 50 points on the line at the Coolum round, the EZILIFT MXW championship is wide-open, with multiple racers in contention for this year's title and yet another strong line-up that will take things down to the very last lap of the season.
The EZILIFT MXW Championship sees Charli Cannon and Emma Milesevic tied atop the series leaderboard with one round remaining.
The Coolum Pines MX race weekend will be spread across two days of action, with initial practice, qualifying and racing on-track from 8:30am on Saturday, August 19, while the title-deciding pro-class races will take centre-stage on Sunday, August 20.