Asterisk Cell Knee Braces are built on more than 10 years' of design experience, with several patented designs coming together to create the Cell.
The cuff is fully adjustable but remains rigid. The strapping is low profile and the rolling glide-hinge follows the natural movement of the knee.
The frame is light yet strong and offers a full-range patella cup.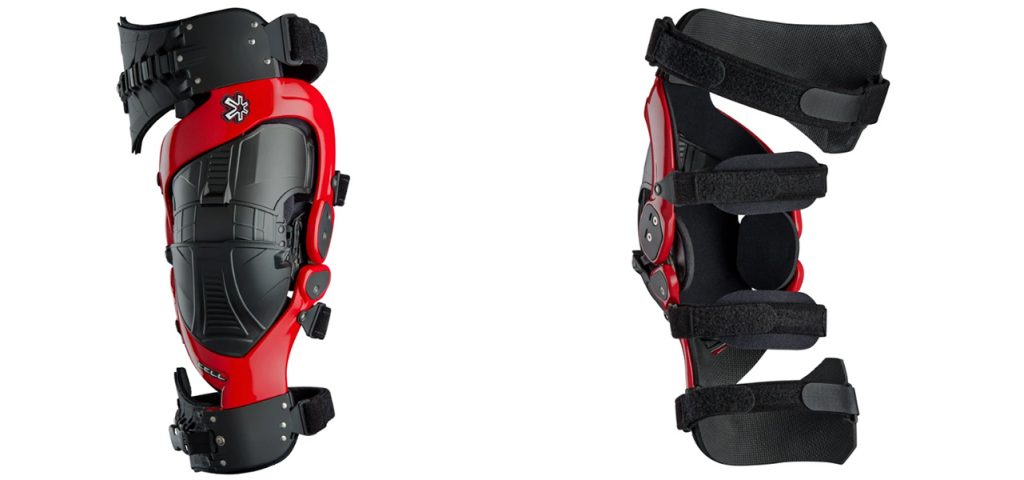 We Rate
FULL KNEE COVERAGE: I was impressed by the way the patella guard covers the knee over the full range of movement meaning that, no matter what the angle the knee is, it is always going to be protected.
EASY FIT: The kneebraces are quick and simple to fit. It's just as simple as placing the brace on your leg, bending the cuffs to the shape of your legs and tightening the screws.
COMFORTABLE: I have worn plenty of kneebraces in my short, but colourful life and have found them to pinch at full extension or slide down my leg. I have been really impressed with how the Asterisk ones fit and stay in place. They are comfortable and allow for a full range of movement without any restriction.
PROTECTION: I have had injuries to both knees and am happy to say I didn't have any wearing the Cells. I feel they have protected my knees well and will continue to do so.

Don't Rate
BOOT ANCHOR: The only thing I didn't really like was having to fit an anchor to my boots so that I could clip the kneebraces to them. The main reason is that, because I am a multi-media megastar, I am always running different boots and would need to punch holes in every new boot to wear the braces properly. The anchors themselves are great as they stop the kneebraces from twisting. One day when I am restricted to just one pair of riding boots I will fit the anchor point to them.
Verdict
Quality kneebraces aren't cheap but knee surgeons aren't cheap either. Take it from someone who has had knee injuries, 'braces are worth every cent. One of the most common reasons given for not wearing them is that they are uncomfortable but I feel justified in saying the Asterisk braces are the most comfortable I have worn. They are lasting even better than expected and I would anticipate that they would have over 100 hours of use in them and they still look like they could be repackaged and put back on the shelf.
Get it here
BILL
$1049.95
BROWSER
mcleodaccessories.com.au
BLOWER
1300 300 191