We take a look at the Suzuki RM-Z450 of New Zealand rider Ben Townley.
THE RIDER: BEN TOWNLEY
I've got a stock RM-Z450 in New Zealand, which is what I spent all winter on basically, from 1 November until mid-January, so I've done a lot of hours on that bike before riding the factory one.
I thought it would be good; but I now know it is a very good bike. I've been requesting small changes here and there, and if you look at the evolution of what I started on in mid-Jan. it's probably quite a decent amount of change but it's not in one major direction; it's just small improvements from the direction where we were going really.
We haven't changed tack, so to speak, but just kept on making small improvements all the time, just refining and revising all the time. I guess I'm just coming into my stride more and more every week and just requesting refinements, so that I can get into that groove of how I feel I can ride.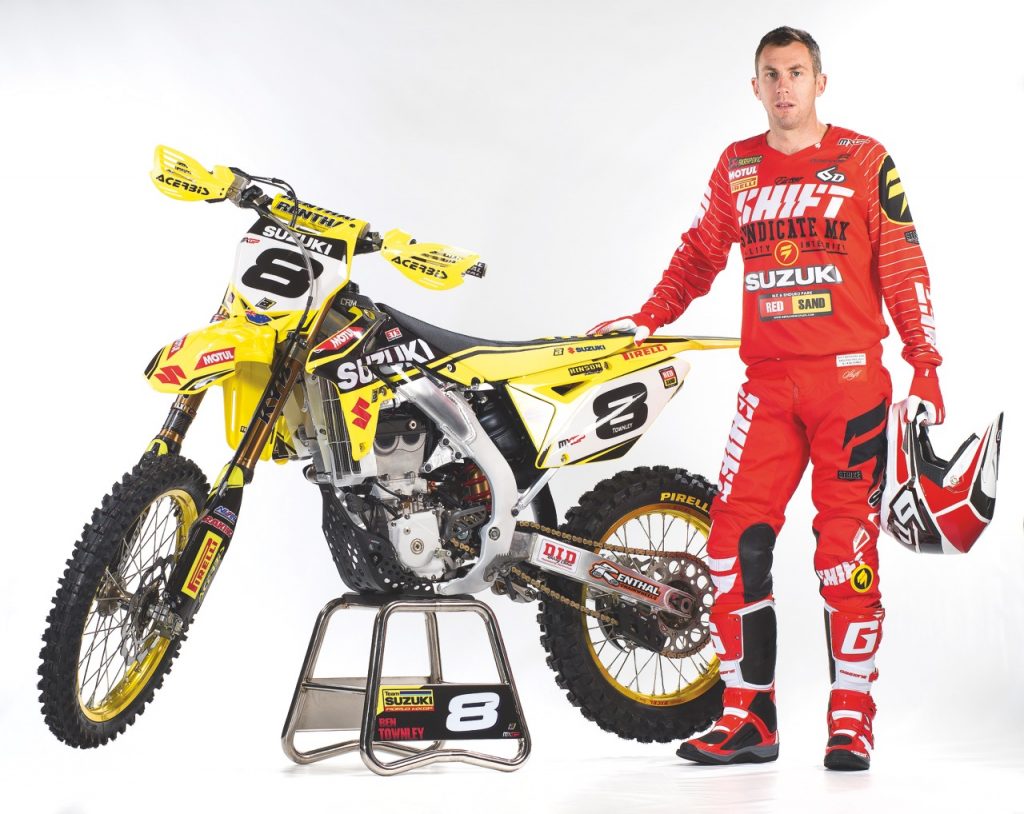 TEAM MANAGER: STEFAN EVERTS
Overall the riders are happy with the KYB air fork, just trying to fine-tune their settings, especially Ben. He's getting faster every time he goes out so he's always looking to change something to help him improve the set-up to make another step.
As far as suspension, Ben and his teammate Kevin Strijbos are quite similar but we made some changes recently to the fork. We first tried it with Kevin and then with Ben and they both liked that step, so they are very similar on the suspension.
Their personal riding styles are completely different. Ben likes more bottom-to-mid power where Kevin rides more on the revs. Kevin will ride much more in second gear whereas Ben will nearly always try to go around the track in third. They use the same Renthal handlebar but Kevin runs a much harder seat than Ben.
FIVE THINGS YOU DIDN'T KNOW ABOUT BEN TOWNLEY'S BIKE
1. Suzuki runs 'No Mud' stickers produced by sponsor THINK! under the guards to prevent mud sticking to them in heavy conditions.
2. Carbon fibre parts include the fuel tank, airbox, disc brake covers, engine bracket, skidplate and chainguide.
3. The Akrapovic exhaust system is a full titanium unit.
4. The hubs are works billet laced to Takasago rims.
5. The bike is full factory, no amount of money can buy one.
with Paul Malin
Full titanium Akrapovic exhaust system
Engine looks relatively stock but believe us, it's not.
Carbon-fibre fuel tank