Brayton's Australian Supercross title defence kick starts with Qld win | News
Justin Brayton claimed a dominant win in the SX1 Class, and Jacob Hayes placing his Serco Yamaha atop the SX2 podium at the opening round of the Australian Supercross Championship in Brisbane.
From the first practices' gate drop in each class it was evident who were at the top of their game, with defending champion Justin Brayton along with the CDR Yamaha Monster Energy teammates Luke Clout and Daniel Reardon in hot form. Similar could be seen in SX2, with Jay Wilson, Chris Blose and Jacob Hayes all topping the time sheets.
Each category completed two 10-lap main events, and overall scores were calculated based off who achieved the better scores in each singular main event. Hayes would land a 3-1 scorecard for victory, while the defending champ Brayton kept a clean sheet and went 1-1 convincingly.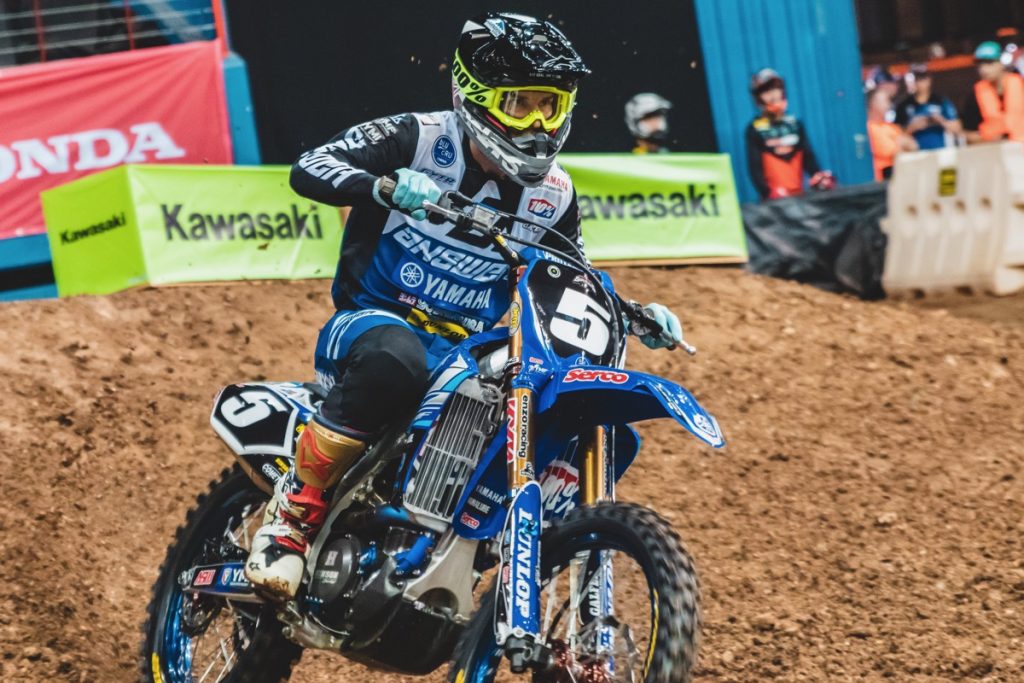 "We had a good night tonight; the Penrite Honda felt great all day and overall we're pumped – it's always important to leave round one on a high note. Luckily we had the indoor venue for today – I love the vibe of indoor racing – but of course because the weather was a little ominous too," commented Brayton post race.
Rounding out the podium in each class was Aaron Tanti and Chris Blose in SX2, while Dan Reardon and Luke Clout finished up P2 and P3 in SX1.
Round two of the Australian Supercross Championship heads to Gilman Speedway in Port Adelaide next weekend, where hometown hero and last year's winner Brett Metcalfe will be looking to repeat.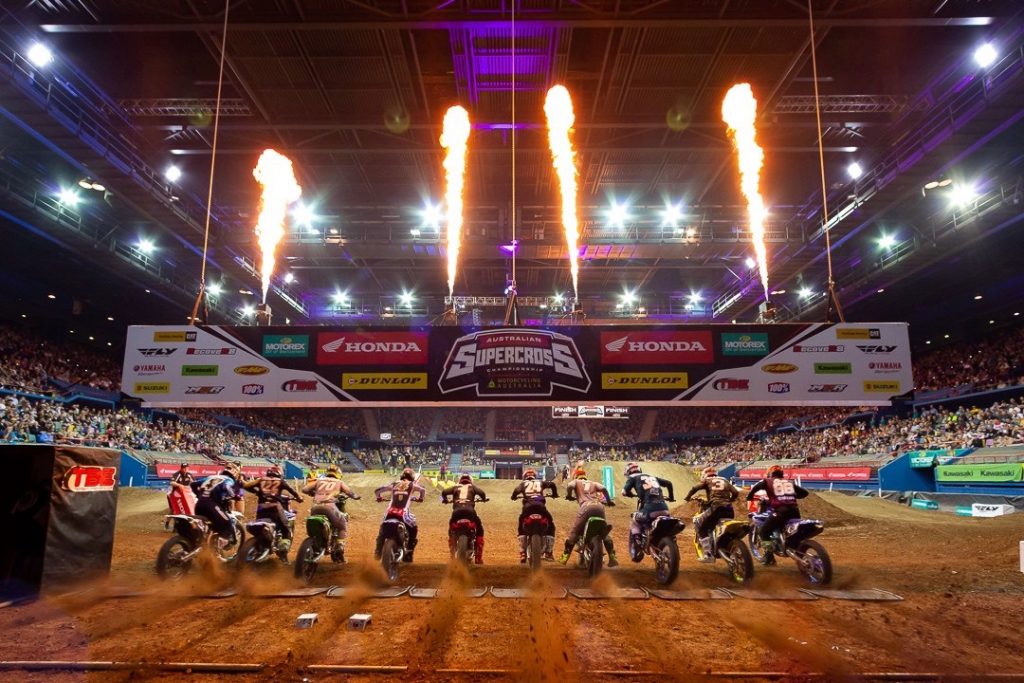 1: Justin BRAYTON 1-1 2
2: Daniel REARDON 3-2 5
3: Luke CLOUT 4-3 7
4: Brett METCALFE 2-5 7
5: Dylan LONG 7- 4 11
6: Todd WATERS 6-6 12
7: Lawson BOPPING 5-9 14
8: Richie EVANS 8- 8 16
9: Jayden RYKERS 10-7 17
10: Gradie FEATHERSTONE 9-10 19