Charli Cannon returns to Australia broken but inspired by her MXGP experience.
Aussie motocross champion, Charli Cannon has returned home with a broken collarbone and much inspiration after taking part in the final round of the Women's Motocross Championship in Turkey.
New Zealand champion Courtney Duncan and fellow Aussie Tahlia Jade O'Hare also had the opportunity to show what they were made of and both put on a formidable performance.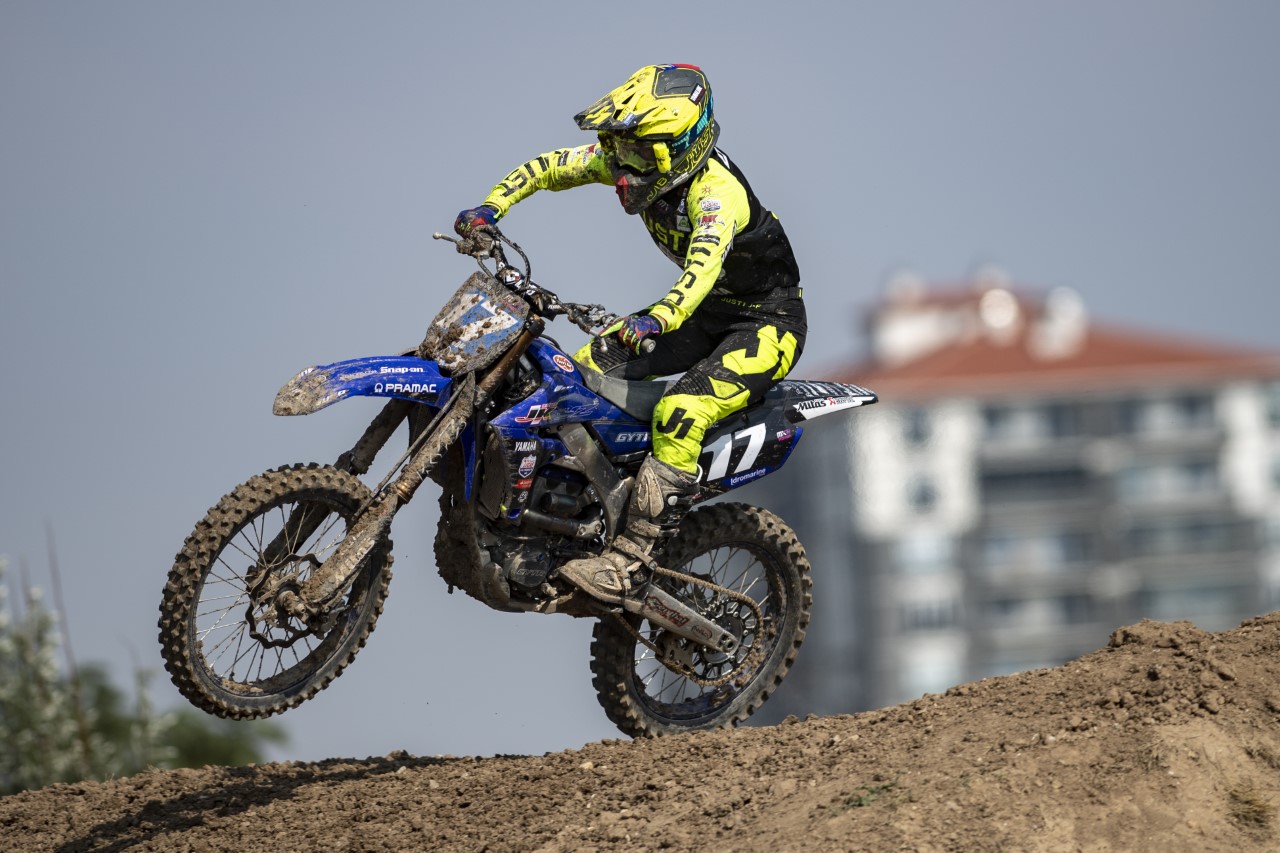 Cannon, the Queensland based teen was lucky enough to be a guest rider for the JK Racing Yamaha team and despite her nerves, proved she can compete on the world stage.
She quickly learned the Afyon track building momentum with every lap, ending the qualifying sessions in ninth position.
Cannon started race one within the top 10 and started and battling to move forward. She was able to make some passes and moved into seventh place and kept fighting through 30 minutes of racing, before crossing the finish line in eighth place.
New Zealand champ Courtney Duncan didn't look back and dominated to win the race.
WMX
BiTci MXGP of Turkiye 2022:
Race 1
Highlights

In race two Cannon was battling early in the top five before forcing her way into third while also recorded the fastest lap of the race at that stage.
Looking to push into second place, she lost the front on a wet section and hit the deck hard before remounting behind the top ten.
She fought hard to close the gap before coming down again awkwardly on her shoulder suffering what would later be diagnosed as a broken collarbone. It was a disappointing end to a promising start in WMXGP.
Courtney Duncan continued her spectacular form and took 2 wins from 2 starts.
WMX
BiTci MXGP of Turkiye 2022:
Race 2
Highlights

"Right after the race, I was just disappointed and upset as I felt I let some many people down by not being able to finish the race and not getting a good result," Cannon said. "But now that I have had some time to think about it, there is a lot of positives I can take from it and it has motivated me to make sure I get back and do more of these events as I believe I can be competitive with the best women racers in the world.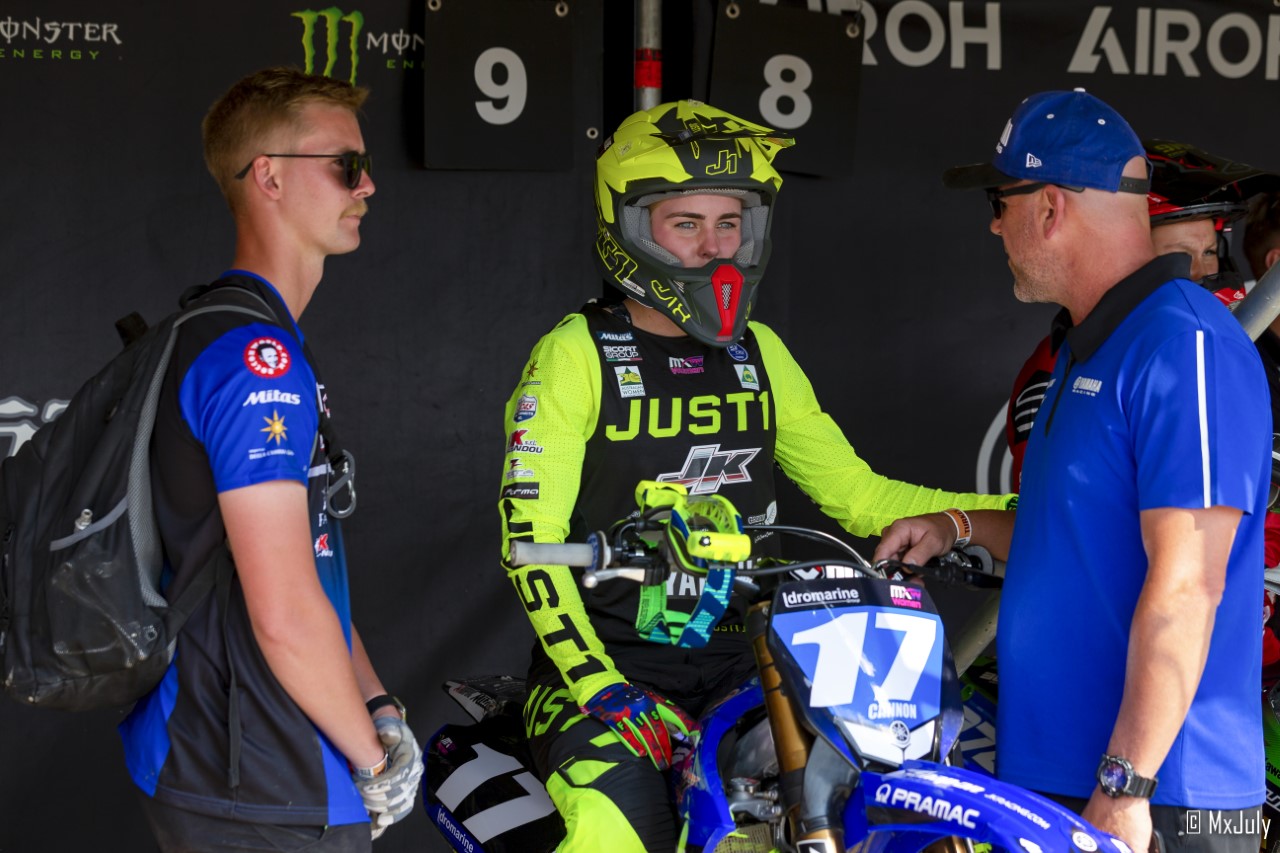 "I started the weekend out pretty slowly as I was so nervous and a bit overwhelmed by everything happening around me. I think I was four seconds a lap off the pace and that was a bit disheartening, but I knew I didn't ride well and I could make improvements."
"By the time race two had finished, my best lap was under a second away from the fastest of the race and I felt like I could have run that pace for the whole moto. Hopefully, I can get the opportunity to do more GP's as now that I know how things run and have a relationship with a lot of the people, it will make things easier for me."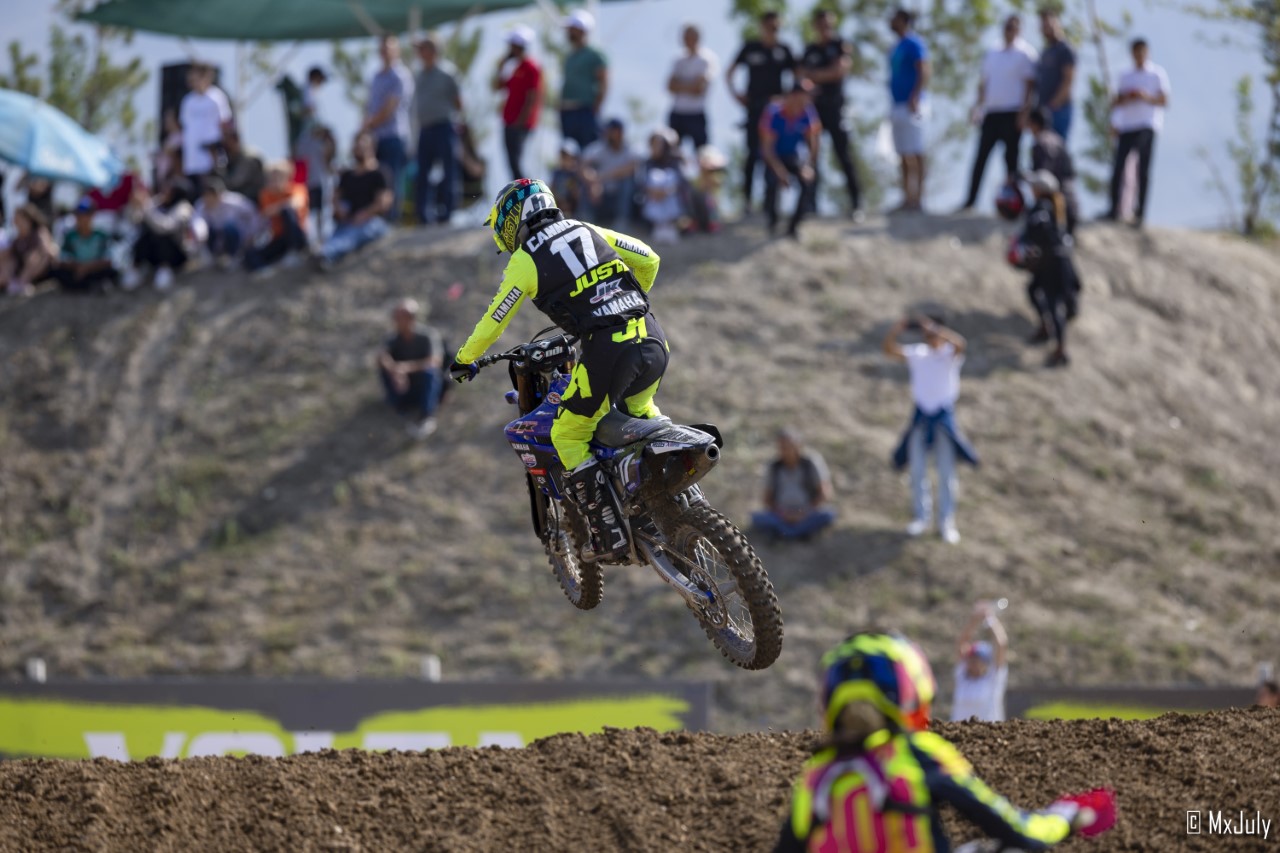 "Also a shout out to all the people that supported us from the riders who donated their jerseys and the people that purchased them to help us raise money for the trip as well as Motorcycling Australia for their support of Women's racing."
"I see this as just the beginning and I have come home motivated to get to work once my collarbone heals. I loved the atmosphere of the GPs, and everyone was so helpful. I can't wait to get back to do more in 2023," Cannon finishes.
We wish her a speedy recovery and look forward to her title defence next season.
New Zealander Courtney Duncan was in dominant form finishing a strong 2nd position and fellow Aussie Tahlia Jade O'Hare made a solid effort with a top 10 finish.

WMX
BiTci MXGP of Turkiye 2022 – Top 10
Results
Kiara Fontanesi
Courtney Duncan (New Zealand)
Amandine Verstappen
Nancy van de Ven
Larissa Papenmeier
Shana Van der Vlist
Elisa Galvagno
Sara Andersen
Lynn Valk
Tahlia Jade O'Hare (Australia)
See complete results here.