Having just pieced together our four-way fork review (July issue), I got to thinking about the possibilities of doing something similar in the engine room.
Tech feature: MX Modifications
Having a CRF450R that's had most things done to it in the quest for extra horsepower, I pictured how cool it would to whip up a review detailing the differences I felt from each bolt-on part. We've included the recommended retail prices so you can assess value for money in terms of bang for your buck and perhaps uncover options you may not otherwise have considered.
Few riders who purchase exhausts from their local motorcycle shop or pay the local engine guru for a port job have access to a state of the art dyno with printouts that tell them everything from horsepower and revs to what they had for breakfast.
Instead, most of us go home, bolt the new bits on then head to the local track to test them out. Success is based on whether you end up with a smile on you dial. So to keep the story in the real world, we used the seat of the pants dyno – in other words, a good old ride review.
I chose the famous Rosebud & District Motorcycle Club track. Set deep in the Mornington Peninsula, the sandy circuit is perfect for sapping the power out of my big CRF450R BCP Honda and giving me accurate feedback on what did what when it comes to engine mods.
On hand for the day was my head mechanic and tuner at BCP, Tim Vare, who runs Eight11 Racing and builds my bikes, including head porting. Also along for the ride was Jeff Crow, our photographer, rugged up in a few extra layers to deal with the freezing Rosebud weather.
The aim was to individually test the major modifications on my bike to see what effect they had on the overall power.
Some of the things we looked at were the exhaust system, ignition, headwork, race fuel and camshaft and valve springs.
To see how the bike shapes up and how the mods improve its performance, make sure you grab a copy of ADB #432 September, when it hits the stands on Monday August 3rd!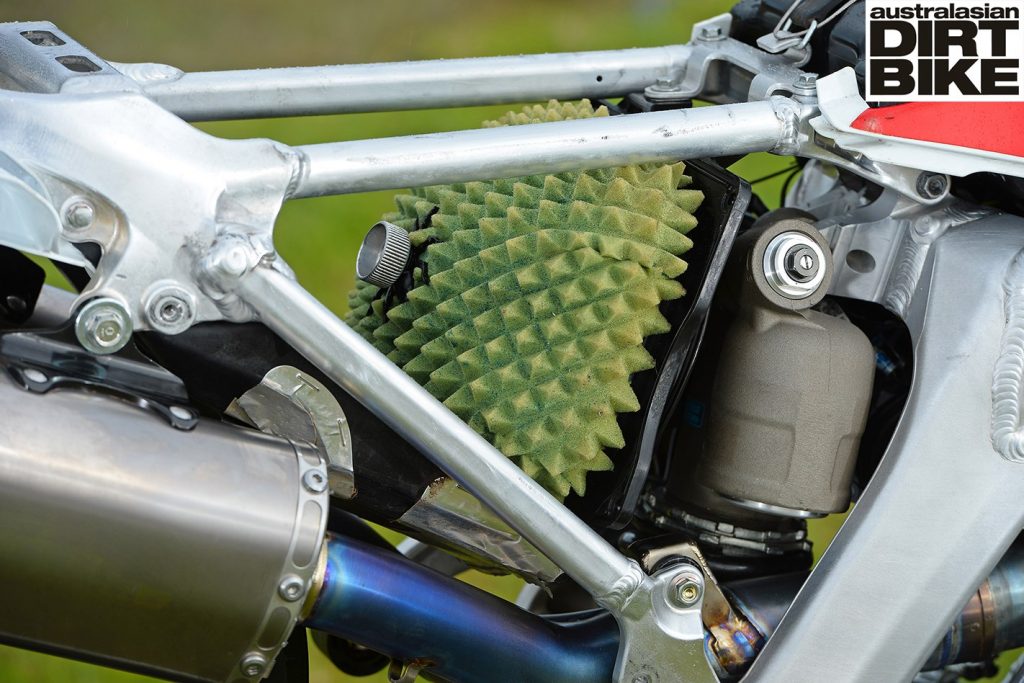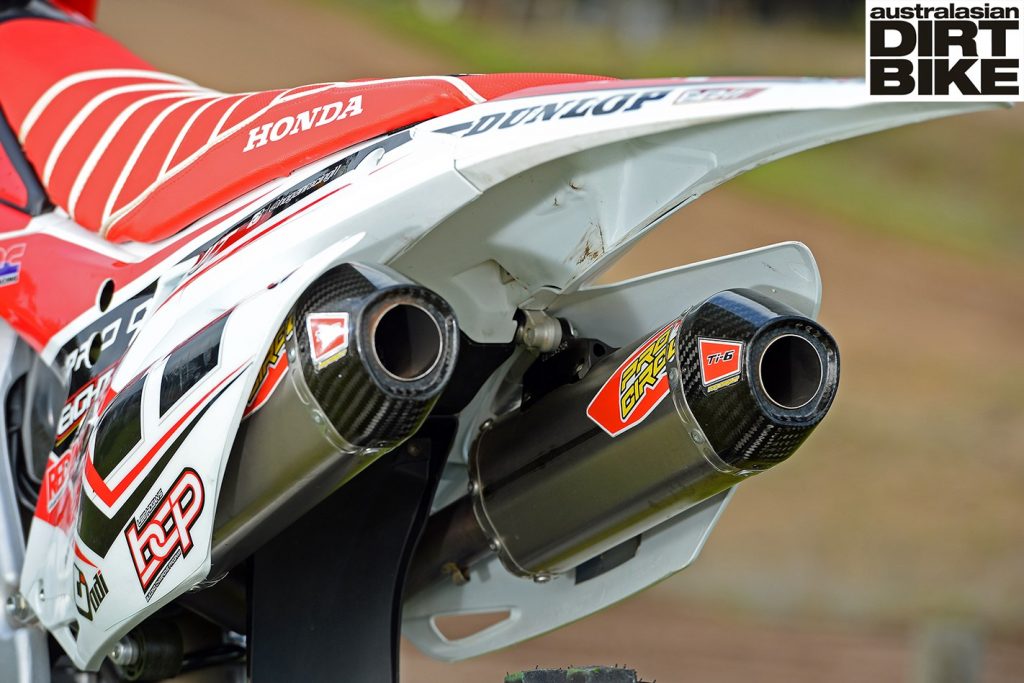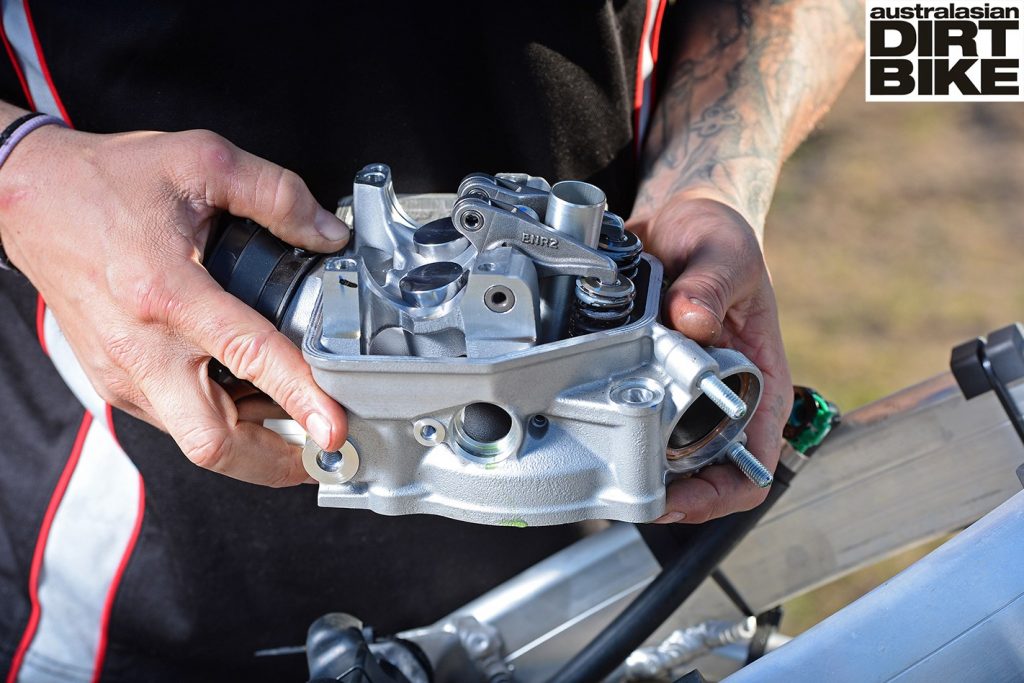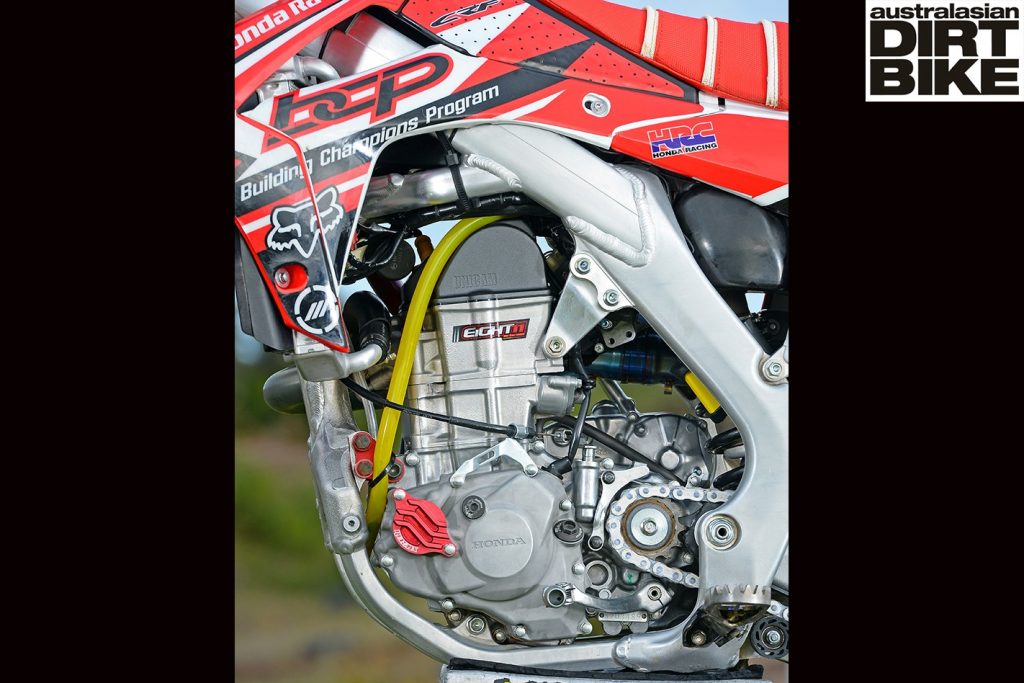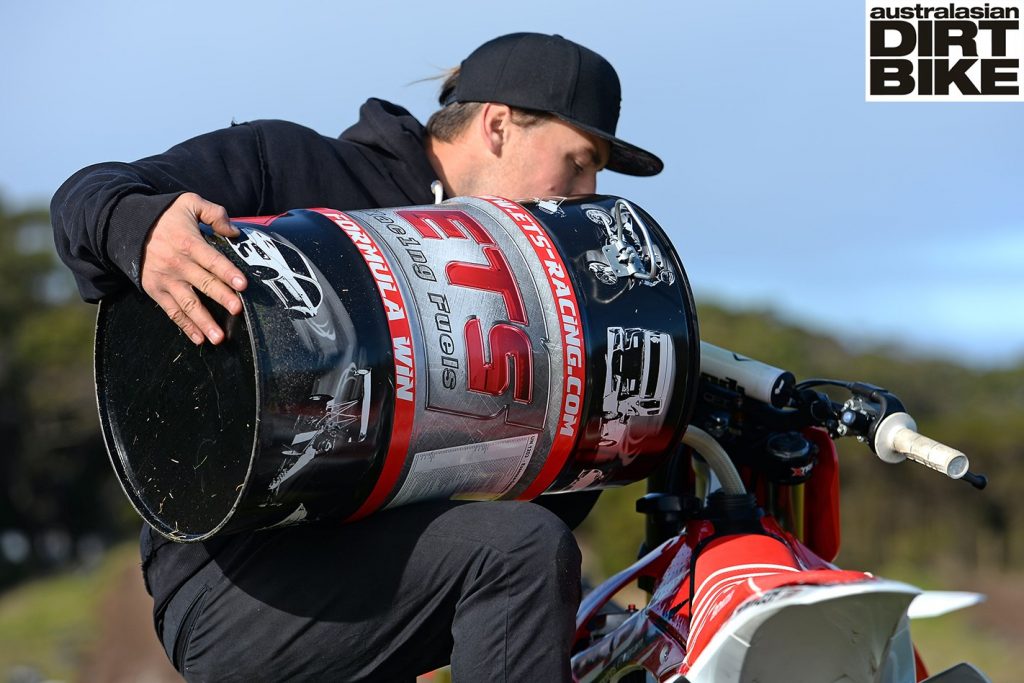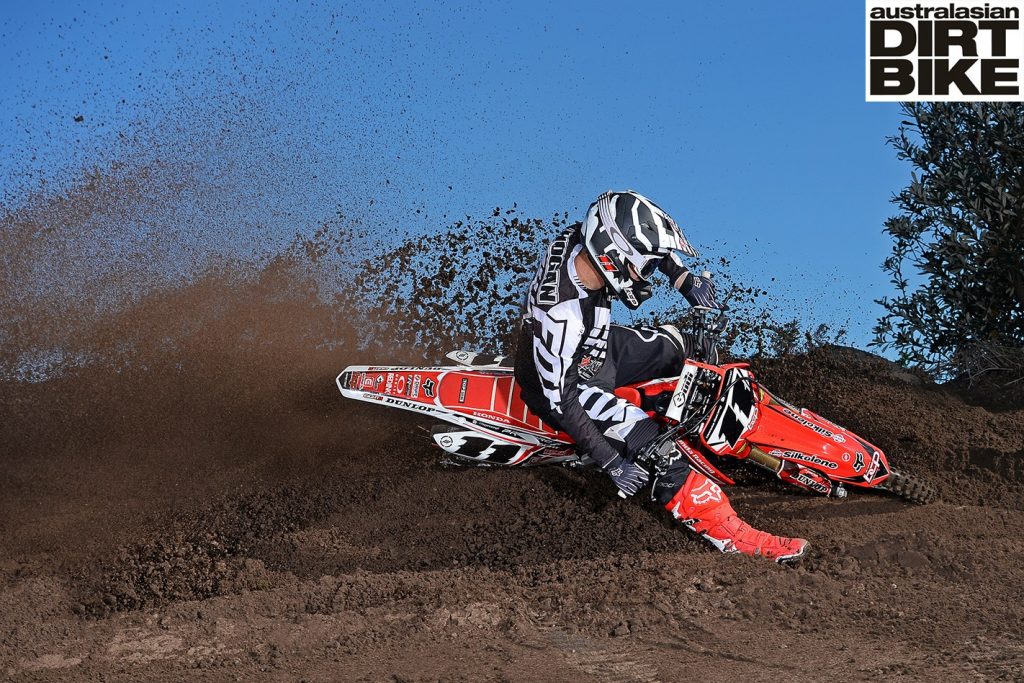 To receive the latest news, reviews and video highlights from the world of dirt bikes, sign up to our weekly newsletter here.