FACTORY BIKE: MASON SEMMENS 2020 KTM 250SX-F | Factory Ride
We talk to KTM Enduro Racing Team rider Mason Semmens about his factory KTM 250SX-F race bike.
THE RIDER: MASON SEMMENS
Coming from motocross to enduro and getting the opportunity to join the KTM Enduro Racing Team was really exciting – it was going to be a massive learning year for me in the AORC but now we'll have to see how it ends up. I had done quite a few off-road races before and have always raced Hattah so it's not completely new to me, but it is an important year in my career and I am grateful for the opportunity. It's definitely positive to be teamed up with Daniel Milner, one of the best in the world, and to learn from him, it couldn't be a better situation for me.
The bike setup for the off-roads is a little different. The suspension is the main thing that you notice going to the softer settings for the enduros. You run softer/plusher stuff in enduro to make all the tree roots and square-edged bumps a bit nicer. Also steering dampers I run in enduro and a few other things like headlights.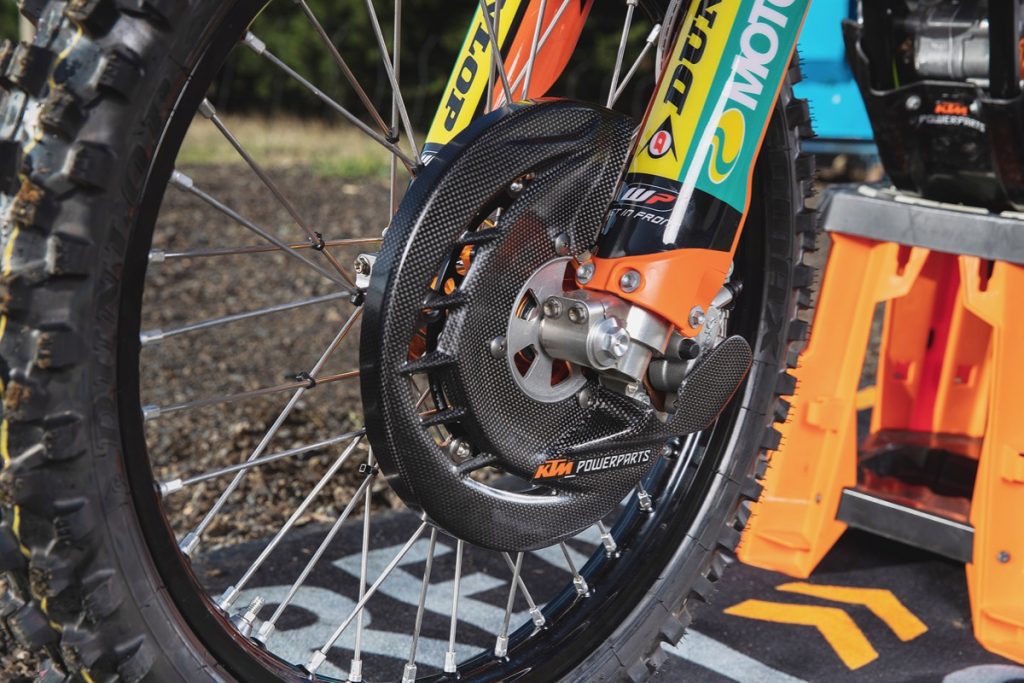 When I signed the contract it was to ride a 250SX-F not the 250EXC-F, so I didn't really have a choice of which bike I got to ride. At the end of the day the SX-F has a bit more power than the EXC-F and also other stuff like a linkage shock rather than the PDS. I've ridden the 250SX-F for the last five years so I'm very familiar with it. It's a good thing.
My bike setup is definitely different to last year. I've learnt to get used to the softer suspension, which is unreal. I've always run a really aggressive bike but in the bush that's not always the best. The bike is still really strong and fast but controllable through the bush, which is awesome.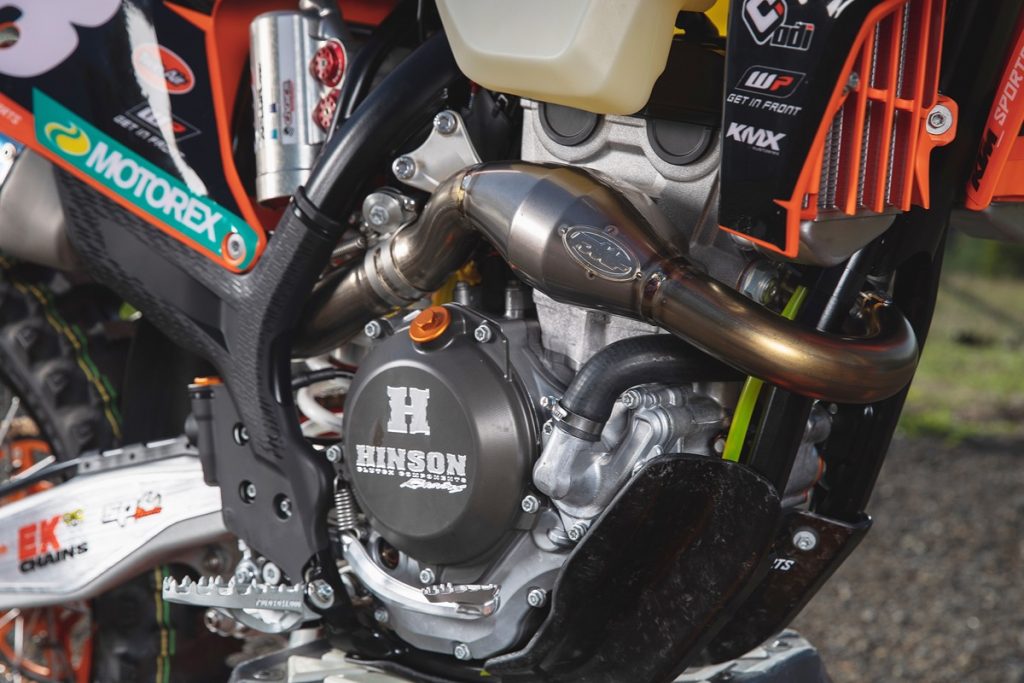 My switch to enduro has been really good so far I feel, having Daniel to teach me and learn from has been ideal. I've had to change my riding a little bit, just trying to learn the tracks a lot quicker and be a bit smoother and consistent through the bush. You can't ride too aggressive and out of control or else you'll either end up in a tree or somewhere you don't want to be.
MANAGER: SCOTT KEEGAN
I'm super-happy to be involved with the KTM Enduro Racing Team and to work with KTM Group this season. We did a lot of testing with the new models and both of the boys are happy with their settings – they're in a really good spot leading into 2020. Mason is the complete opposite (to Milner), so it's going to be a learning year for him. He can latch onto Milner and see how it all works, so he really couldn't have a better person to be chasing around during the week.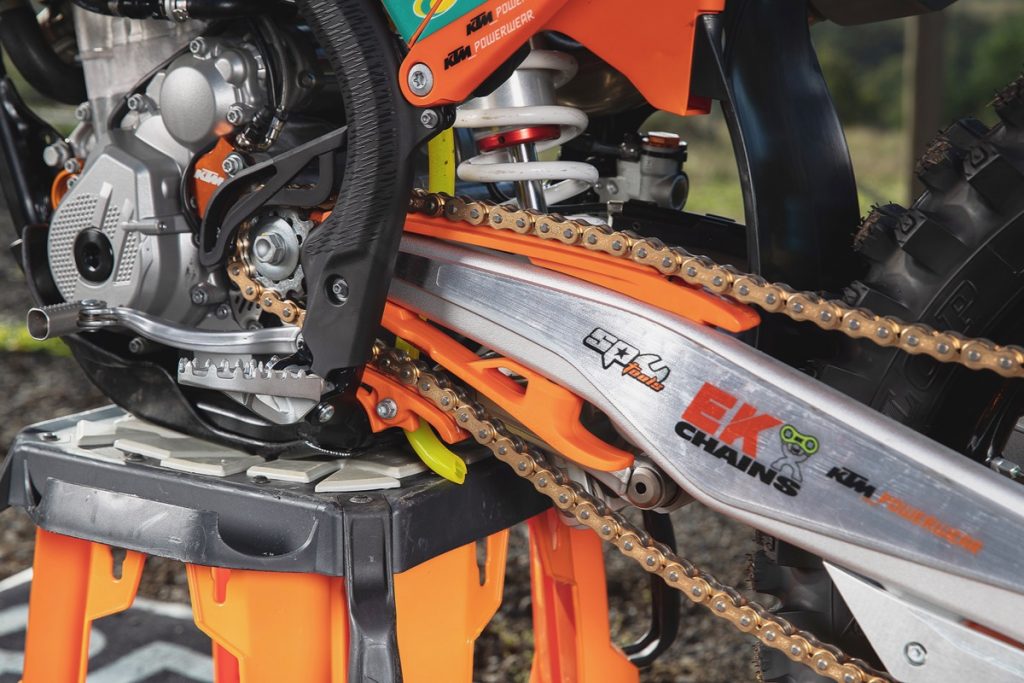 Mason Semmens has been great to work with. He's a great kid with a good head on his shoulders and a maturity that is years above his age. He runs a pretty neutral 'bar position and lever set up, with a no-waffle Emig ODI handgrip so nothing really out of the ordinary with his setup.
He has showed great speed in the past even when his primary focus was on motocross. He had done a couple of Victorian state enduro rounds showing good speed. He had a standout ride at Hattah in 2019 and I think KTM Motorsport Manager Glenn Kearney sighted his skills early on and, with the departure of Lyndon Snodgrass, Mason was a seamless fit to slide into that ride and progress as an off-road racer. He also gets along great with Daniel so we expected him to learn quickly off the best and he showed at rounds one and two in Toowoomba that he's done exactly that and exceeded all early expectations. He has shown he's a serious contender for the E1 championship. [He was just one point behind Luke Styke after Dungog].
Mason Semmens has a unique riding style for a motocross guy, as he really rides the bike in the meat of the power. He doesn't really hit the rev limiter so he's adapted his skills to off-road racing really well. He's shown so far that he can stay composed when on the clock and the main thing for him is to keep that mind set and keep learning this year.