Stefan Granquist tells us about his 2020 Yamaha WR450F which runs WP Suspension, rather than the stock KYB gear.
THE RIDERS – STEFAN GRANQUIST AND EMELIE KARLSSON
Emelie and I are incredibly excited about this deal with WP Suspension. Last year was strong for both of us in the AORC. We managed to show some speed and put results on the board, with me finishing sixth overall in E2 and Emelie ending up on the podium in the Womens class despite missing some rounds through injury. It's an honour to be associated with such a premium brand as WP.
The deal came about after a conversation with [WP Suspension Australia sales manager] Stefan Appelgren at an event and we simply sat down for a chat. We basically started talking about the absence of WP suspension on the Japanese bikes. The rest is history and today we have the WP Cone Valve 48 fork and Trax shock on our bikes.
The biggest difference I have found after testing the WP Pro Components stuff is how planted it feels while cornering. Don't get me wrong, it's unreal tracking and driving on the rear and soaks up the bumps, logs and rocks I ride over but the stand out is how I can link switchbacks together and the transition is effortless. It has made cornering easier.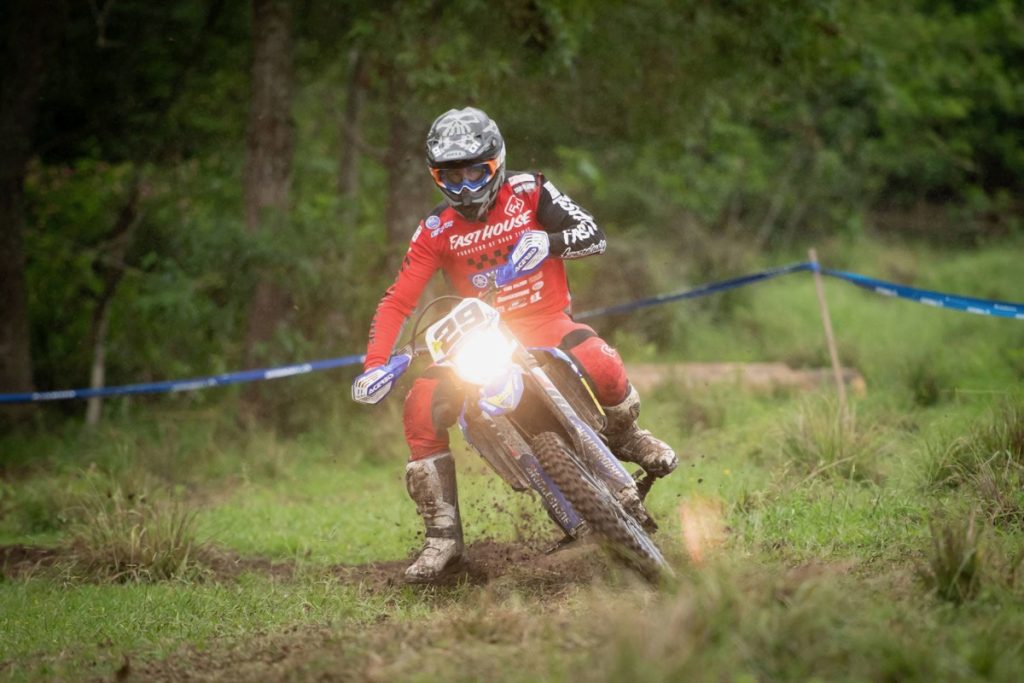 From the standard motocross settings out of the box we have gone to firmer springs, softer valving, softer Cone Valve springs and a little less oil. At this stage I'm happy but we will definitely be testing throughout the season to keep improving.
Besides WP suspension we run a variety of aftermarket products but, engine wise, we keep our race bikes fresh. Once they reach 10-15 hours they turn into practice bikes and new race bikes will be born. Our Yamahas are so good out of the box that we just use OEM engine parts and Yamalube oils to keep them running. Both Emelie and I use high seats, ODI 'bars and Bridgestone tyres.
THE MANAGER – STEFAN APPELGREN
Why did you sign SG and EK?
With WP Suspension well entrenched with the KTM and Husqvarna brands, there is a continued focus on moving into the Japanese enduro and motocross markets. Showcasing WP Pro Components on Japanese motorcycles at the top level of our sport is essential to growing the brand's presence in a relatively new market for them. Stefan Granquist and Emelie are a perfect fit for this role, with the pair being regulars at the front of the Australian off-road scene, while putting together their own programs. Their passion for the sport and drive to win is a philosophy shared by WP Suspension. Stefan Granquist and Emelie have a long-term affiliation with Shock Treatment, which became a WP Authorised Centre late last year. Terry and the team at Shock Treatment have an enormous amount of practical experience with our products and will be working closely with Stefan and Emelie to ensure the Cone Valve forks and Trax shocks are working correctly.
How easy is it to bolt in the WP gear?
The WP Pro Component suspension is designed to bolt straight in to specific models. Although the suspension Stefan Granquist and Emelie use is designed for the YZ-F models, all that was required for the suspension to bolt in was a 5mm rubber washer under the tank.
Each set of suspension for the YZ comes with three sets of springs front and rear, making setting it up to the rider's weight achievable without purchasing further springs.
What are the benefits on a Yamaha and how do SG and EK like their suspension set up?
The WP Cone Valve 48 fork offers almost limitless damping performance due to the unique valving system. It has always been a compromise between comfort and bottoming resistance with off-road suspension but Cone Valve technology permits a combination of both factors.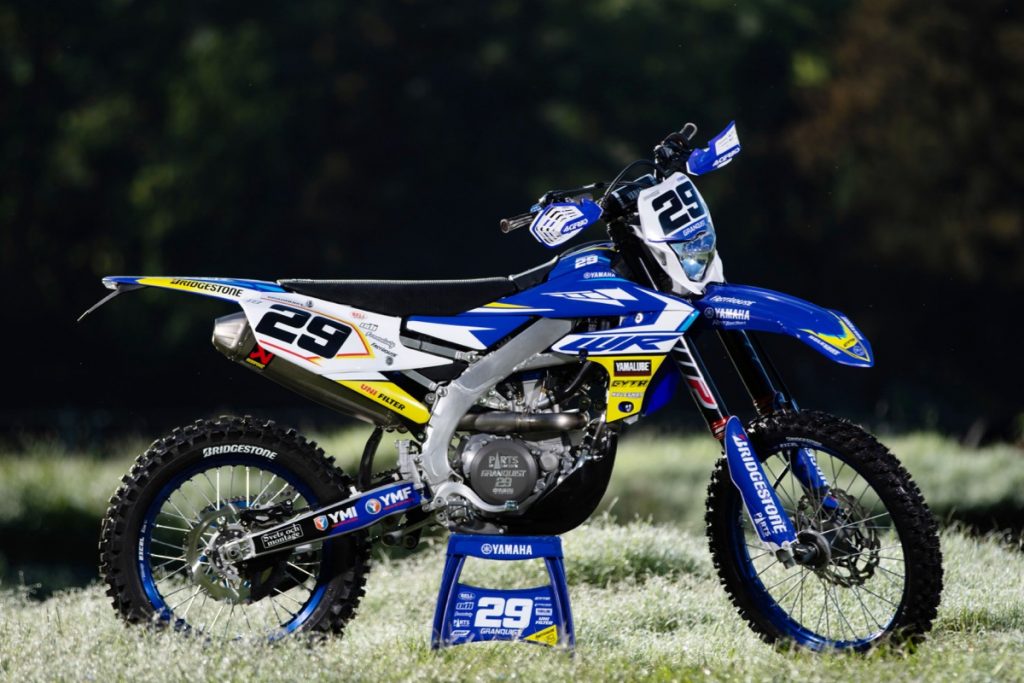 Riding higher in the stroke than a standard unit, the WP Trax shock doesn't pack down over repeated bumps. Stefan has been using the suspension straight out of the box on a variety of terrain and conditions. Initial feedback was very positive, with Stefan looking forward to spending some time with Shock Treatment in tailoring it specifically to an off-road/enduro environment.
Emelie went under the knife to sort out some carpal-tunnel issues three weeks before the start of the AORC in Toowoomba and had little time to test the suspension. [She still finished 2-3-2 in the first three rounds and Stefan went 11-8-14 in E2].
5 THINGS YOU DIDN'T KNOW ABOUT STEFAN
1 He works full-time as a carpenter but still finds time for surfing and mountain bike riding.
2 Stefan likes chocolate and Emelie likes baking and cake decorating – sounds like the perfect couple to us.
3 He was fourth overall at the 2006 Coupe d'Lavenir (under-21 MXdN) while Emelie was a figure skater in Sweden before she started riding at 14.
4. They have both ridden for Sweden in the ISDE, with Emelie's team finishing fourth in the Women's Trophy last year.
5. Stefan likes to support Scandinavian component suppliers, with the One Gripper seatcover and Parts by Sweden clutch cover coming from his homeland.