HIS OLDER BROTHER MIGHT BE ONE OF THE MOST TALKED ABOUT RIDERS IN THE WORLD, BUT JETT LAWRENCE ALSO HAD A HUGE YEAR
Q+A with Jett Lawrence
Where did you grow up?
Sunshine Coast, Qld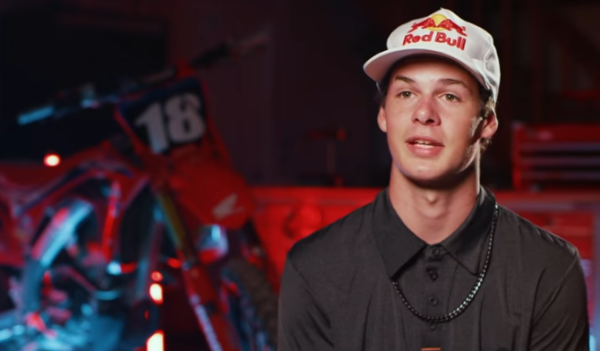 Why did you get into bikes?
Because my brother did and I hated watching.
Do you remember your first helmet?
Yeah, it was the coolest. It was an Airoh Spider-Man.
Did you ever rock a set of work boots instead of moto boots when you started riding?
Gum boots.
What do love about riding a motorcycle?
Everything.
What's the craziest thing you've ever done on a bike?
Hitting the downhill jump at Sommieres in France on my KX85 was pretty crazy. I bent the fork.
What are your long-term goals in the sport?
I want to win as many pro titles as I can.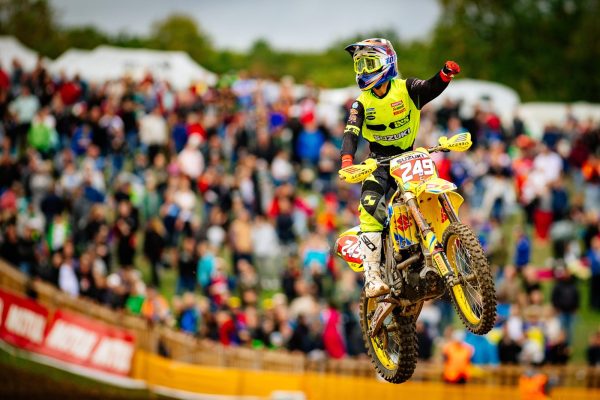 What are your goals for this year?
To get as many race wins or podiums as I can. Obviously we are starting over now, moving to the U.S. There will be a learning period for sure.
What is your biggest achievement to date?
It used to be winning the Junior World Championship on a 65 in 2014, but now it would be going 1-1 at the EMX250 round in Assen. Also winning a moto and getting a podium when I was 14 at Ottobiano in EMX250 and winning the ADAC [German] championship as a rookie.
How would you describe yourself as a rider in terms of style or technique?
I used to be a grip-it-and-rip-it swapper. I earned the nickname, Lil Swap. I've been working on my riding with my dad and smoothed out a little bit, but I think my style is closest to Villopoto.
Is there anything that would make you sell your bike? If so, what?
Nothing.
Do you a crazy/funny story from racing or trailriding?
I'm sure I've given Dad and others many laughs over the years, but I remember Dad telling us about the Aussie Junior titles at Coolum, my first year in the 7-U9 65cc class. I got the holeshot and got a massive lead. After the finish jump I couldn't see anyone so I thought the race had been red-flagged. I stopped at the first turn and looked back and tried to figure out what was going on. Everyone in the crowd was yelling at me to keep going, but I waited until someone came over the finish jump. Then I thought, right, okay, race is still on.
How many of your Instagram/Facebook followers do you know personally?
Quite a few.
What is your favourite movie?
Dumb and Dumber.
What is the saddest movie you've watched and have you ever cried during it?
I don't like watching sad movies because I would cry like a girl.
Celebrity crush?
Ariana Grande.
If you could swap places with any person in the world for a day, who would it be?
Floyd Mayweather.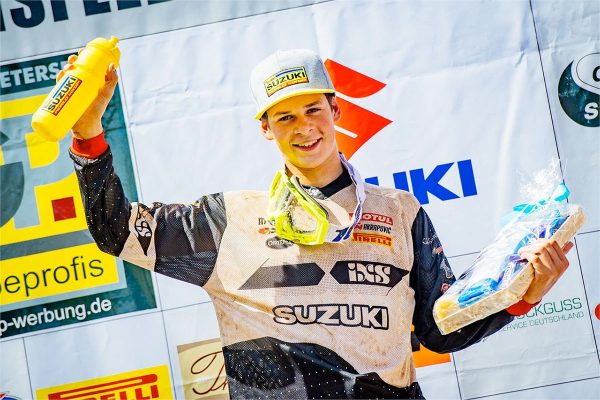 Favourite food?
Cereal.
What sort of music do you listen to?
Hip-hop and rap.
If you could do one other professional sport, what would it be?
Scooter rider.
If you weren't racing bikes, what would you be doing?
Surfing, mountain bike riding or scooter riding.
Who is your favourite pro rider?
Ken Roczen, Ryan Villopoto and Ryan Dungey.
If you could ride in any location in the world, where would it be?
The desert.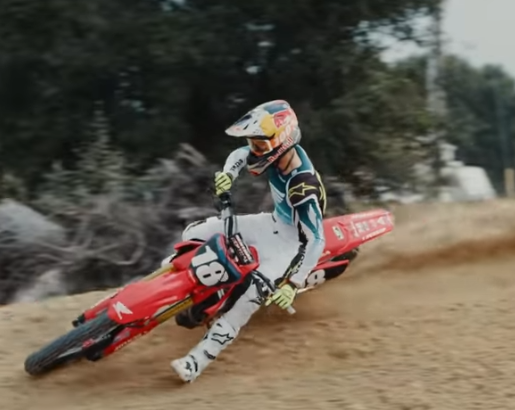 Do you have any sponsors, family or friends that you'd like to thank?
Firstly, my mum and dad and all my family, especially Nan and Pop. Also my extended German family, Rene and Steffie, Heiko and my manager. All these people played a massive part in our last three years. Thanks also to Suzuki, who have looked after me for the last two years, Thomas Hanacke, and all my sponsors including Sidi, Fox, IXS, ERB, GJ Gardner from Australia, Stagg Automotive and everyone who helped me get to the GP races this year. I really appreciate everyone's support.
I USED TO BE A GRIP-IT-AND-RIP-IT SWAPPER. I EARNED THE NICKNAME, LIL SWAP
Article appeared in ADB #473 – 2018