FIRST LOOK: SWM RS 300R & RS 500R | News
SWM unveils fresh-faced MY21 RS 300R & RS 500R enduro models with yellow and black liveries and an updated throttle map.
Priced from $8590 and $9290 for the SWM RS 300R and SWM RS 500R respectively, the Italian made enduro bikes have been given a fresh look for 2021 as well as an updated throttle map for smoother power delivery. Contact your local dealer for more info – SWM DEALERS
Italian off-road motorcycle marque SWM has updated its accessible and robust enduro range with sharper styling and an updated throttle map for a smoother power delivery for weekend warriors and enthusiasts alike.
Powering the SWM RS 300R is a 297cc four-stroke single that packs a perfect punch and provides maximum mid-size versatility to conquer trails, unforgiving climbs or run hard on the track while delivering big thrills without the big budget.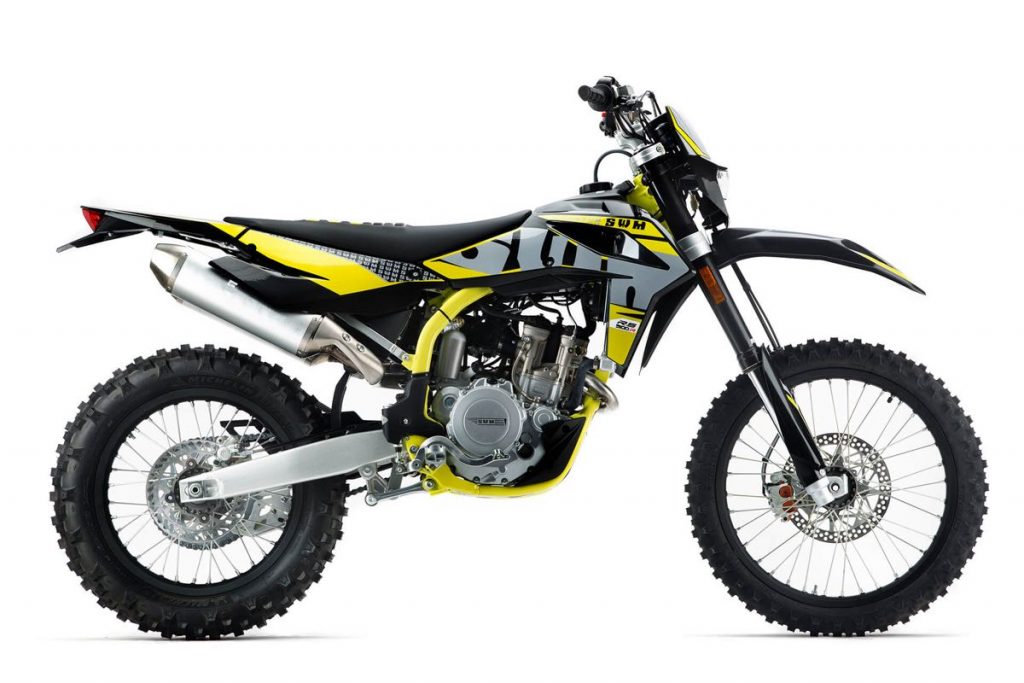 The RS 500R, meanwhile, with its revered 501cc 'king of the bush' displacement, devours big desert tracks and open trails while making molehills of mountains. It is the quintessential weapon of choice for riders with an insatiable appetite for open-class engine performance packaged with friendly, predictable trail-bike compliance and handling characteristics.
Both MY21 models also benefit from Euro 4 engine mapping; a strengthened sub-frame; new plastics, headlight and indicators as well as a recontoured seat ergonomics for enhanced comfort.
Also as with the previous models, the MY21 RS 300R and RS 500R feature high-quality componentry including Mikuni fuel injection, KYB suspension, Brembo brakes and Michelin Enduro Competition IV tyres. Fuel capacity is 7.2 litres for each.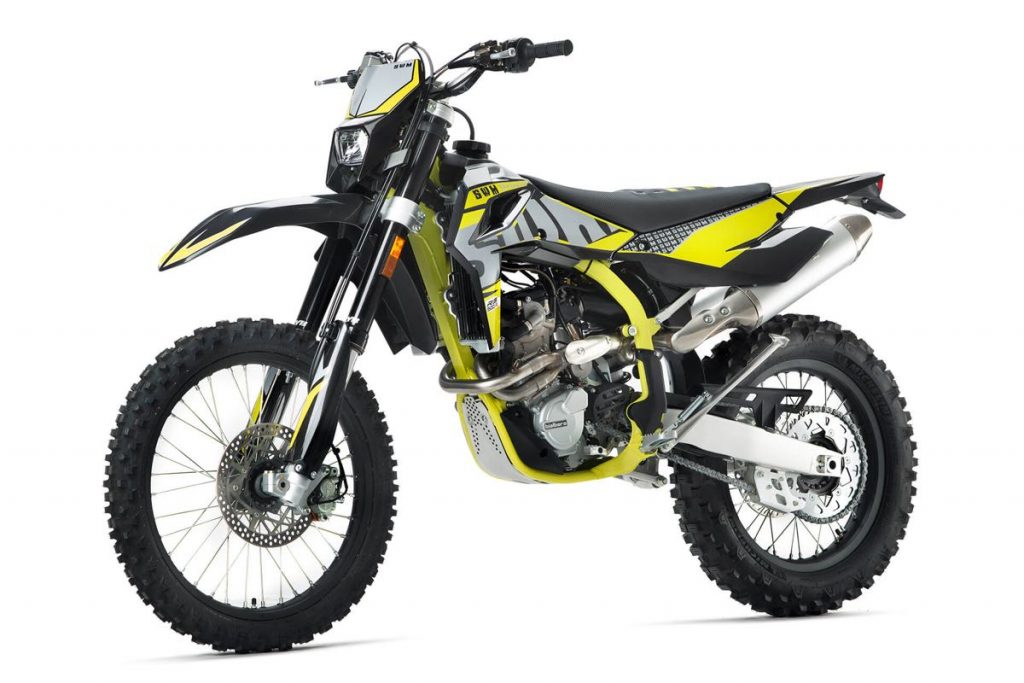 Manufactured at SWM's production facility in Lombardia, Italy, the MY21 SWM RS 300R and RS 500R are backed by the assurance of a six-month parts and labour warranty.
"Not everybody wants or needs a high-strung, race-ready enduro bike to hit the trails and have fun, and that's exactly where SWM fits the bill with its winning combination of history, quality and reliability served up with a budget-beating price tag," SWM Australia director Michael Poynton says.
"From $8590 and $9290 (PORC) and now distinguished by their striking yellow and black liveries, these SWMs offer the quintessential bang for your bucks. Happy trails."
About SWM
SWM was formed in 1971 by Italian off-road racers Piero Sironi and Fausto Vergani. As was common practice for naming Italian companies, SWM takes the first letters from the surnames of its founders, Sironi and Vergani, and the city the company was founded: Vimercate, 25km northeast of Milan.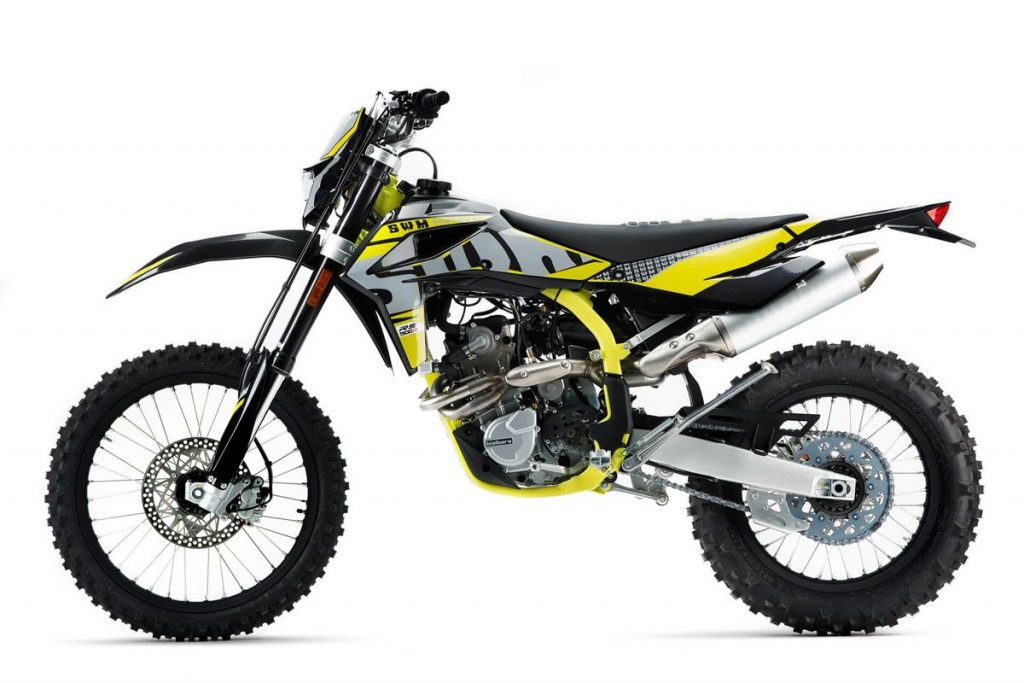 The company was best known through the 1970s and '80s for its trials, enduro and motocross bikes, and went on to collect an impressive resume of victories across several off-road racing disciplines. SWM produced a range of motorcycles until it ceased production in 1984.
Thirty years later, the SWM name was resurrected in 2014 by Ampelio Macchi, a former engineer and technical manager of Aprilia, Cagiva and Husqvarna, with financial backing from Chinese businessman Daxing Gong, who heads up China's automotive giant, Shineray Group.
Macchi now oversees production at SWM's manufacturing facility in Lombardia, Italy. The plant, formerly occupied by Husqvarna, recently benefited from a major refurbishment under the watch of BMW prior to the sale of Husqvarna to KTM.
The majority of SWM staff are former Husqvarna employees who previously worked under Macchi.
Today SWM produces an array of enduro, supermoto and adventure models which, for Australia, includes the RS 300R, RS 500R and Superdual X respectively.