Five things we love about Rec Rego | Features
Things we love - and hate - about Recreational Registration
FIVE THINGS WE LOVE ABOUT REC REGO
1. It doesn't cost the earth to register a bike you only ride a few times a year. Brand new, our RM-Z250 project bike was $228.60 for rec reg ($158.20 of which is state tax) but in subsequent years it will be less than $80 (with $6.20 state tax).
2. That amount includes just $62 for the same comprehensive death, injury and disability coverage through the Transport Accident Commission that you get with full registration or 'club permit' reg even if you go interstate and inadvertently stray into an illegal riding area (you can still get pinged by the police, of course).
3. You can ride a motocross bike on the track, then add a few extra bits to go bush.
4. You don't need all the ADR-compliance stuff that gets busted in the dirt, like indicators and giant headlights. You only need one mirror (not two), one brakelight switch (not two) and no instruments.
5. You can ride a 'grey import' in the bush, such as an American-model enduro bike which doesn't have ADR compliance.

FIVE THINGS WE HATE ABOUT REC REGO
1.You have to drag the trailer out for every ride.
2. You can only ride on 'non-arterial' roads, which might end 5km from your chosen campground or hotel.
3. It's a bastard finding out, for ride planning purposes, which roads you can legally use in Victoria, beyond knowing that you cannot ride on any arterial routes, which have M, A, B or C alphanumeric codes and are administered by VicRoads. We're still trying to find out more about an older classification system that covers "other roads" suitable for rec reg bikes with code numbers between 3000 and 3999. Only 10 of these numbers are shown in the VicRoads Country Street Directory and those 10 roads were made illegal for rec reg back in 2010 and given C-road numbers.
4. You can't use "plug-and-play" USA lighting kits because of the requirement for a brakelight and powered horn, but this situation might improve if more states adopt rec reg.
5. Dodgy bikes get to come on your rides because it only costs $80 to renew the registration for them and you end up doing the top-end rebuild on the side of the trail.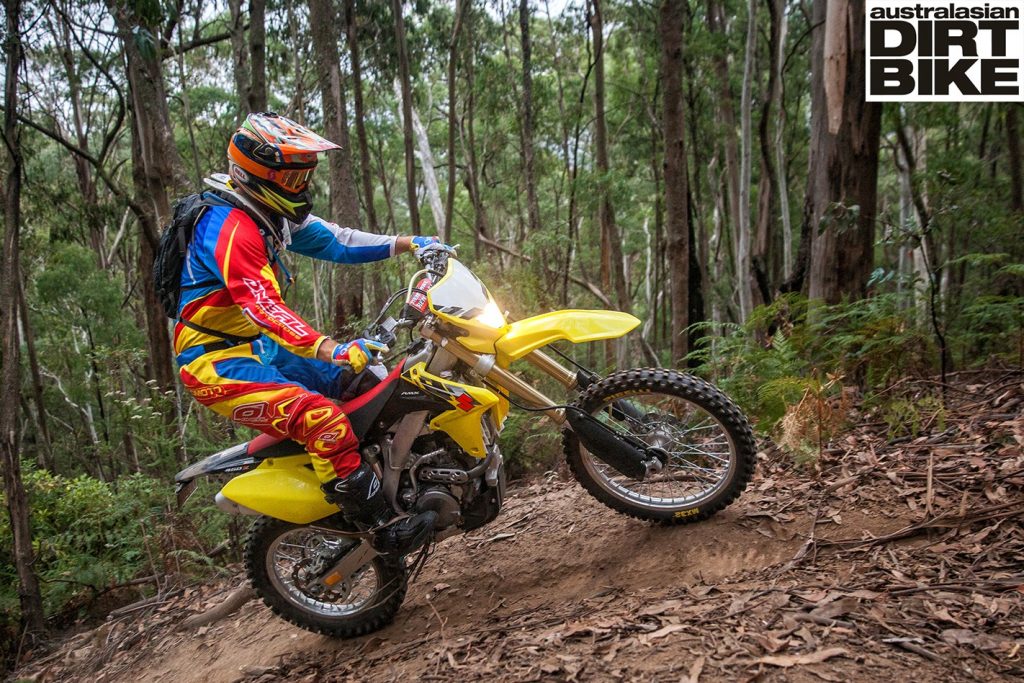 To find out more about how the system works in Victoria, go to the VicRoads information sheet.
See ADB #430, on sale June 1, for the latest on Recreational Registration.
To receive the latest news, reviews and video highlights from the world of dirt bikes, sign up to our weekly newsletter here.