ADB Staff Writer, Dylan Ruddy gives us his take on the Fox Instinct Boot.
FOX INSTINCT BOOTS
Price
$599.95
Where:
Monza Imports
monzaimports.com.au
(03) 8327 8888
I broke a foot once, and I tell you, it wasn't fun. That's why it's important to have a quality set of boots to give yourself the best possible protection.
When I decided that I was in dire need of fresh kicks, I went for the Fox Instinct boots. The Instinct boot has been around for a while, but the 2015 model gained a number of updates that further established it as an elite bit of footwear.
Ryan Dungey and Ken Roczen both run Instinct boots and it's no wonder that Fox use the slogan, 'For the Fastest Feet in Motocross.' The boots look great and while they come in a few different colourways, the black and white that I settled on is perfect, and certainly stands out.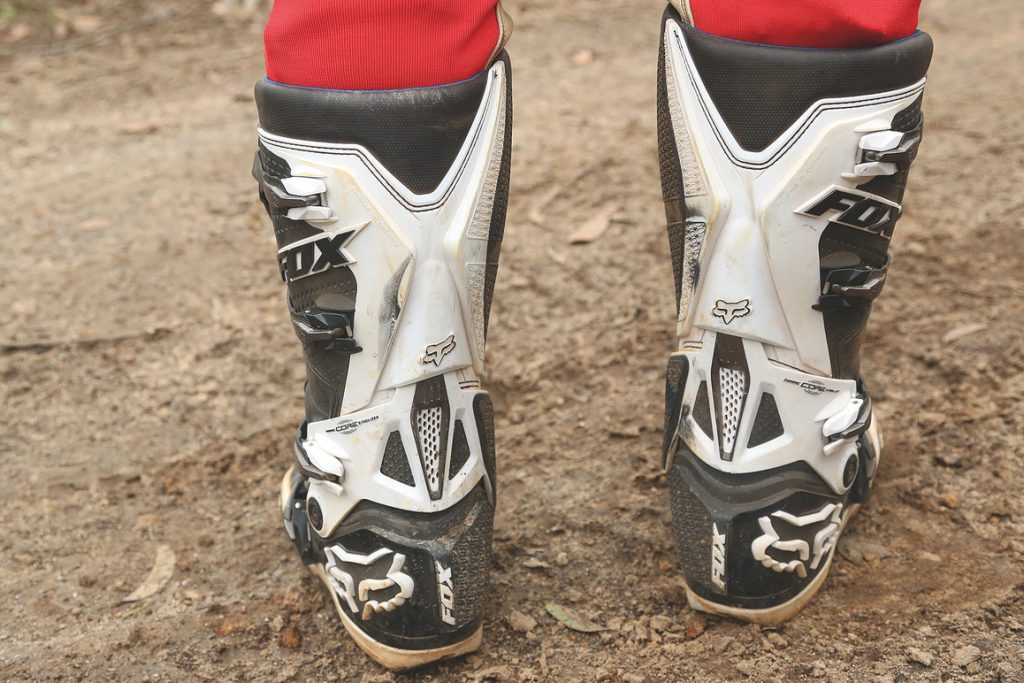 You can tell the amount of work Fox puts into its products by just looking at the boot. Every little detail is taken care of and every function serves a purpose in the name of performance, comfort and safety.
The boot feels comfortable and, when you're strapped in, it fits nicely around your lower leg. It certainly feels solid and robust, but it is still slim enough to give you good feeling of the gearshift and brake pedals.
The inside of the boot uses an exclusive Fox rubber compound called Duratac and this helps when gripping the bike with your legs. They certainly are not restrictive and they are designed to make you feel at one with the bike as you rid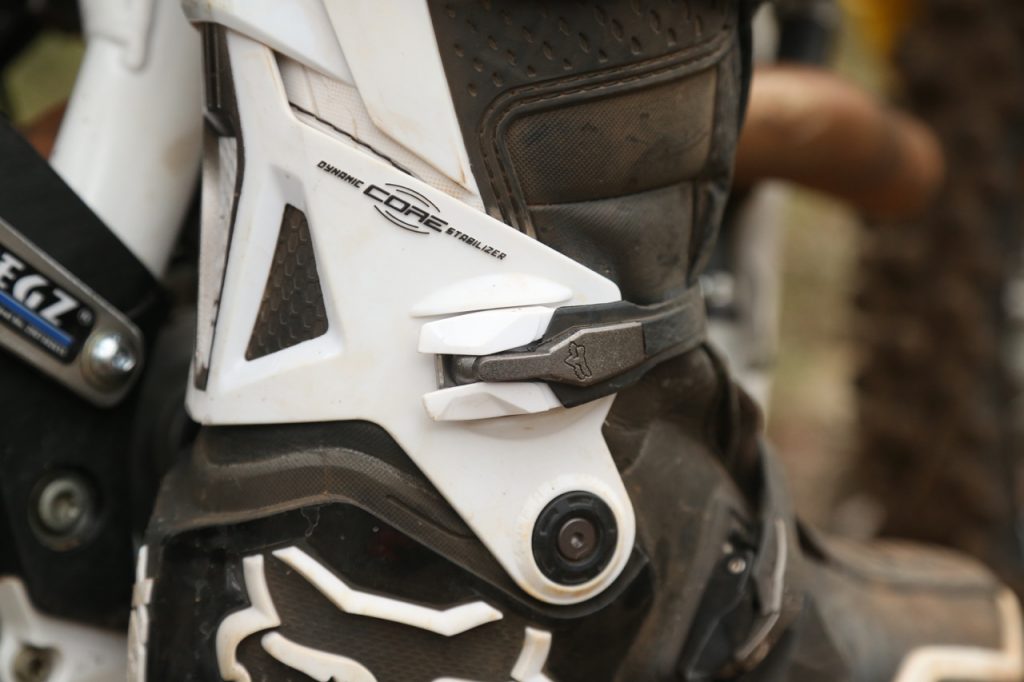 While they provide a good brace around your feet and legs, they still provide fluid motion back and forth. A hinge lockout helps prevent hyper extension.
The buckle system is pretty straight forward and easy to use, but I'm a little bit concerned about the durability of the clips. So far I have had no issues, but I'll keep an eye on the whole boot and watch out for any wear and tear.