JGR Yamaha Ballard's Off-Road team riders Jess Gardiner and Danielle McDonald pick up a win each at Rd8 of the AORC.
Conditions were dry and dusty all weekend as the AORC competitors faced the Cross-Country format on Saturday with three hours of continuous racing and then backed up on Sunday with the Sprint format on already dry and rough ground. Jess Gardiner continued her sensational 2023 form with another double class win over the weekend that sees her extend her lead in the Women's AORC Championship. Despite a couple of falls throughout the weekend, Gardiner was able to regain her composure and continue to dominate the Women's division.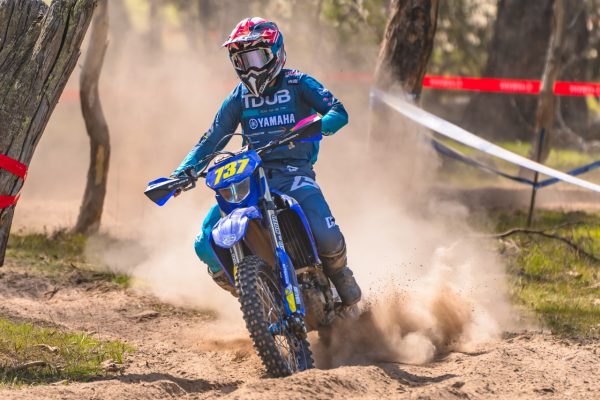 "The weekend went well, and the team were able to achieve some great results in some challenging conditions," Jess Gardiner explains. "I'm not sure how much skin I have left on my elbows after racing each day, I don't think it's a lot, but I was able to put each crash behind me and keep going at a good pace to take the win on both rounds.
"The dry conditions made it tough, especially if you started towards the back as vision be come an issue when the field was all together. But once I was able to get some clear track and see what was happening, I felt much more comfortable and didn't make as many mistakes.
"Thank you to everyone at the club for putting on the event, and everyone that supports the JGR Yamaha team. We are all in a good place in the championship and will continue to work hard at the remaining rounds," Gardiner ends.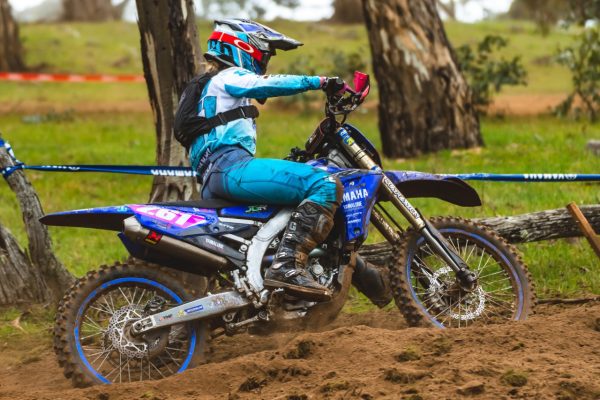 Matching the results of her team boss, was junior sensation, Danielle McDonald. McDonald also finished with 1-1 results over the weekend but also took it to the boys in the junior divisions finishing third outright on both days.
McDonald is a step above her rivals and continues to improve at each round.
"I'm pretty happy with how I went on the weekend, and it was good to get up near the front against the boys. I try to use them as a guide to how I'm riding and want to be closer to the front at every round we do.
"My bike was perfect all weekend and its good to have Jess and Jeremy on hand to guide me through any issues I face."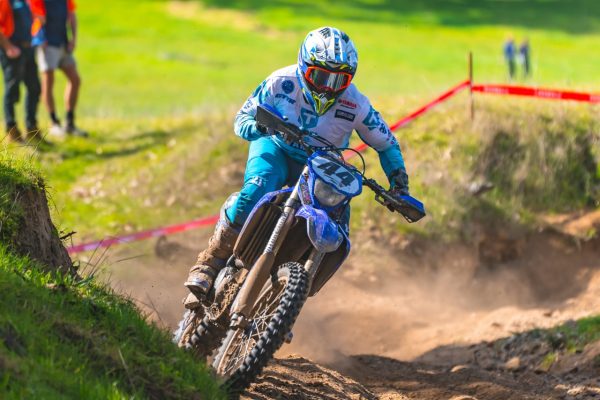 After an injury interrupted start to the 2023 season, Jeremy Carpentier is finally back to full fitness and again contesting for top 10 out right results. On board the team WR450F, Carpentier finished the Cross Country fifth in class and just outside the top 10 Outright and was sixth in class on Sunday, again just missing the top 10 Outright.
"It was the first time in a while I have been able to race pain free at a national event," Carpentier begins. "I have had wrist and hand injuries mar the start of my season but hopefully, I'm over them now and can get some continuity in my training and racing with an aim to get some good results before the season is over," he ends.
The next round of the AORC will be at Kyogle in northern NSW on September 16 and 17.