ADB takes a look at Geran Stapleton's Honda CRF250R.
THE RIDER: GERAN STAPLETON
Wilson MX is a really good team that's owned by the Wilson family. I think I got eighth overall in motocross this year, which was a bit disappointing because it's not where I wanted to be. But, to take the positives out of it, I did make it through a full season, which is the first time I've ever done that. That was a step in the right direction, staying healthy. You've got to take the positives out of it, but hopefully next year I get some better results. I've been really looking forward to supercross. I've had a pretty good pre-season; I got a lot of time in. To be honest, if I get through healthy and I'm top five, that would be great.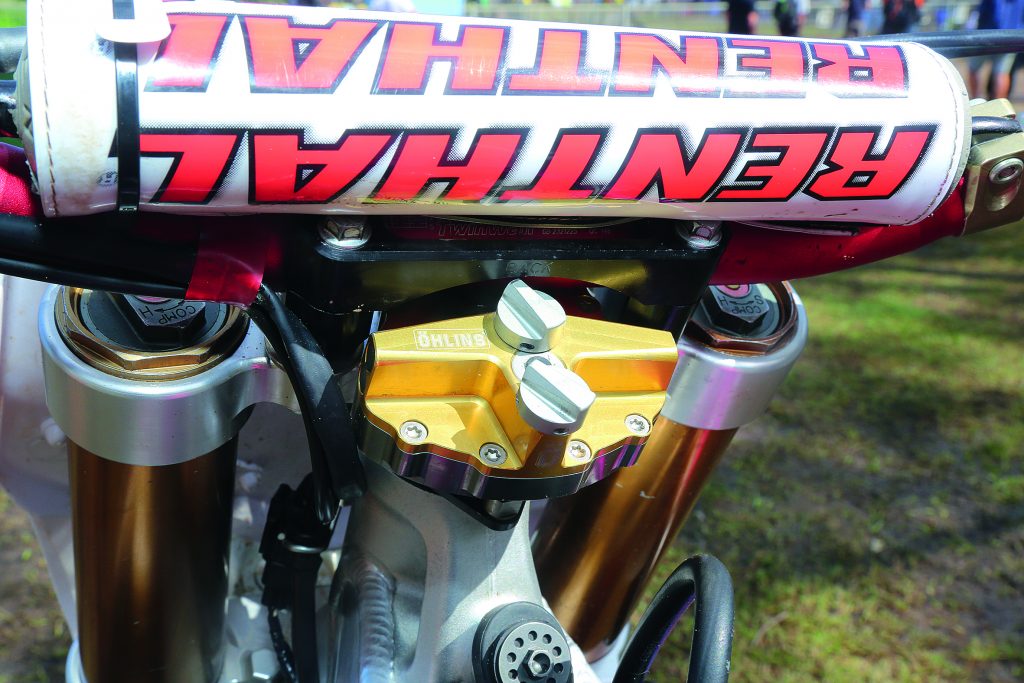 THE MECHANIC: JASON CORN
Basically, the engine componentry is out of America. I do all the assembling and building here. Suspension; Geran runs A-Kit. Being a shorter guy, he runs a pretty low 'bar bend. From that, nothing is too different from the rest of the bikes and Geran's. Everything is built in Australia in my workshop and the cylinder head, camshaft and all of that is done by Naveen in the Unite States. Geran knows what he's after. He is a particular rider, but sometimes he is over-particular on somethings. Every rider is different, because they are all people, but some are more particular in lever position and 'bar mount position, where other riders are more casual about it.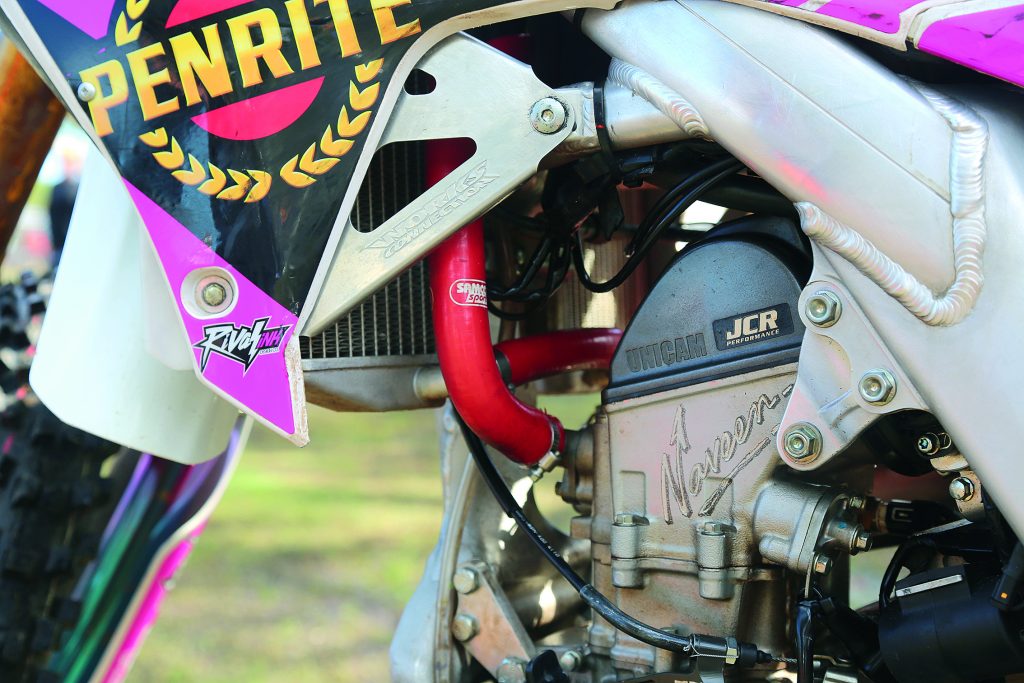 THE TEAM MANAGER: NEALE WILSON
We started years ago on PW50s, with my boys. It's a family business and, if we're not racing, Luke (Wilson, the team's other rider) is on excavators and bobcats for me. We decided to keep going and as we did a little better, people came to us with more support, in particular Honda. I've always kept my eye on Geran. He is a kid with a lot of potential, always walking around the pits and even the team he was with last year, he'd be walking past, looking at our tyres, looking at this, looking at that. We got talking and he came on. We believe strongly in him, he has a lot of potential. I've just got to give a big shoutout to Honda, Penrite and Jet Pilot and also to Jason Corn.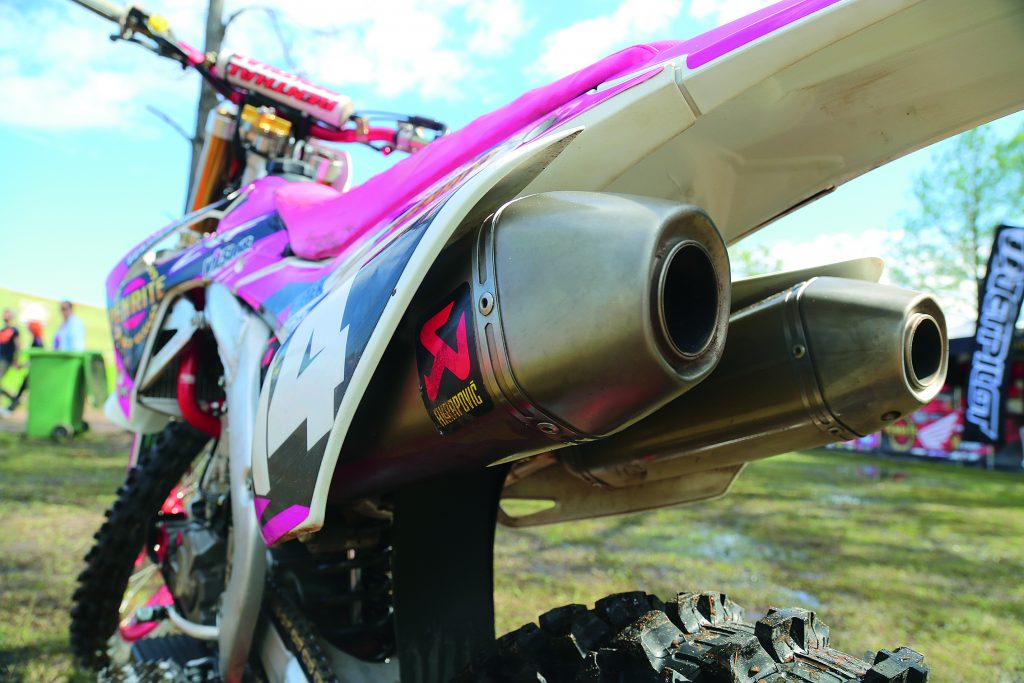 FIVE THINGS YOU DIDN'T KNOW ABOUT STAPLETON'S CRF450R
1) Geran runs an Ohlins steering damper, something he has grown up with. "I've tried to get away from it, but I always go back."
2) The Wilson MX team ran pink bikes for the Breast Cancer Awareness round in Coolum.
3) According to Jason, Geran is very particular about his fork which is why he runs A-Kit. "Because he is a smaller guy, he likes to use the front end more."
4) For the crossover from motocross to supercross, the team makes a lot of small changes which ultimately add up to a completely different bike.
5) The team's engine componentry all comes from Naveen in the USA.