Glenn Kearney says his Husky FE 501 is an awesome machine and riding it is "like cheating, it's so easy"
Glenn Kearney's Husqvarna Enduro Racing FE 501
THE RIDER: GLENN KEARNEY
My FE 501 is an awesome machine. To me it's like cheating, the bike is that easy to ride! I love having all that power there to get me out of trouble when I need it. We really don't make huge changes to the Husqvarna, just small things to personalise the bike to help me get around the injuries I've accumulated over the years – just to make it comfortable for me to race. It's all about comfort and ease of use with this big bore.
THE MECHANIC: CHRISTIAN HORWOOD
Suspension guru Danny Apro does the suspension, which is mostly about making the bike lower for GK's height. The clamps are lower and the 'bar is the 999 low bend Renthals. Because of his damaged right leg, he runs Pivot Pegz and Steg Pegz. The engine is standard, aside from the optional ignition curves, everything else is out of the PowerParts catalogue: chain guides, disc guards and the rest. Even a lightweight lithium battery is out of the catalogue! We modify the front brake lever to suit his tastes – it feels spongy, but he needs it that way to suit his injuries. The shock is a WP Trax shock, which is more adjustable to suit GK's ability. It also has a special rebound set-up, plus the high and low-speed compression set-up. Basically anyone could build an exact replica of this bike, using the PowerParts catalogue.
TEAM MANAGER: GLENN KEARNEY!
In my dual role as team manager and rider, I am able to keep in touch with the bike setup across the team. So when we need to make changes I can get the ball rolling really quickly with the crew. With the likes of long-time factory race technician Danny Apro at our disposal, suspension matters quickly get dialed in.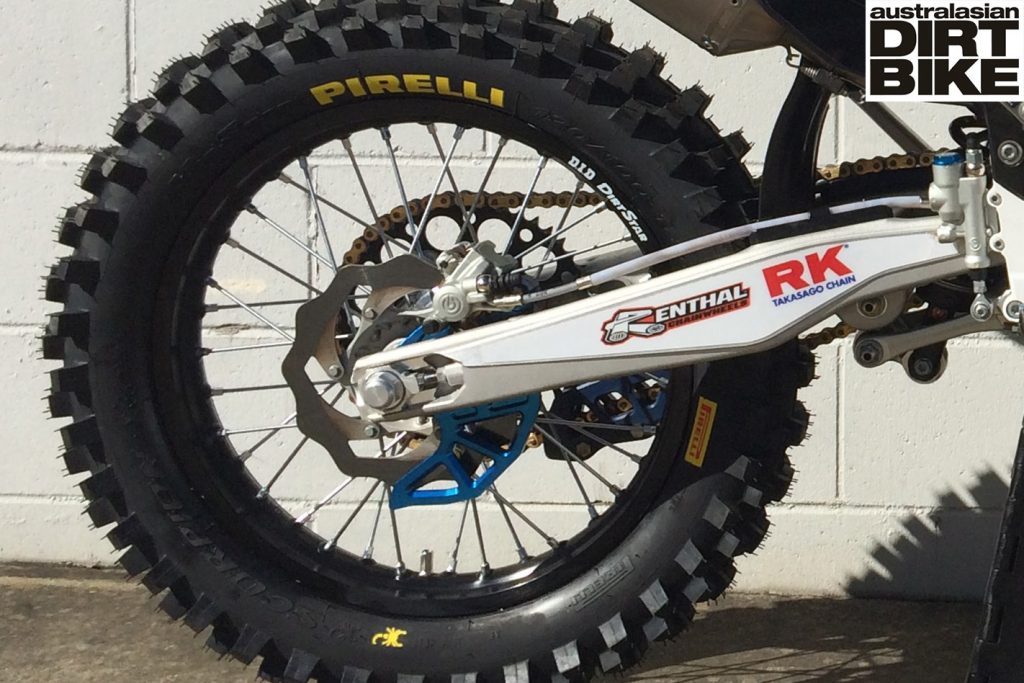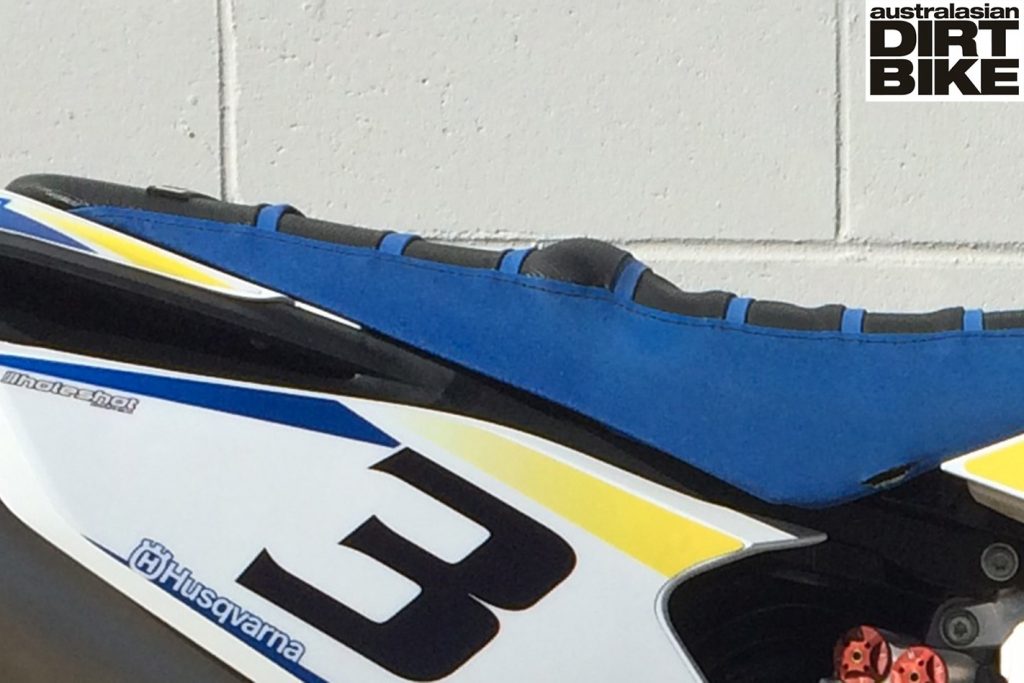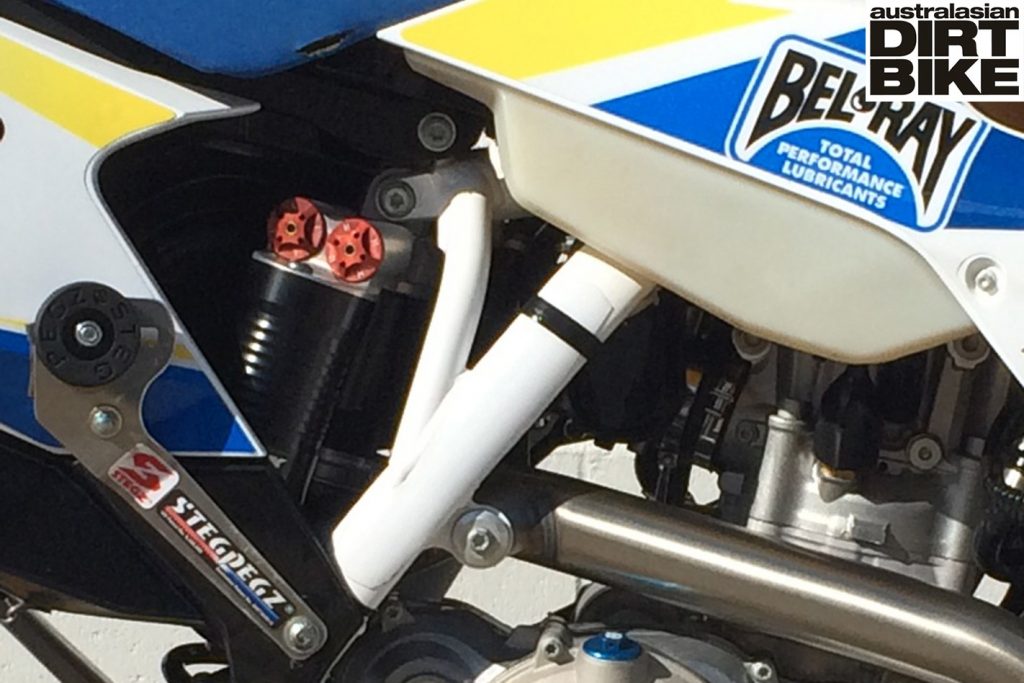 FIVE THINGS YOU DIDN'T KNOW ABOUT GK'S WEAPON
• GK runs a stock engine but a lightweight lithium battery to turn it over
• His chosen ignition map is softer than the standard one
• He runs the "trapped rat" seat hump to keep him forward on the bike
• Glenn Pivot Pegz and Steg Pegz to keep him in position despite the dodgy leg
• Kearney very rarely ventures below third gear