Part 3 of our hardcore adventure riding tips - deep sand corners by Stephen Gall.
Deep sand beside rivers, creeks or on beaches deserves a lot of respect on a heavy adventure bike. Entering the deep sand corners, I've lowered my body into the seated position. This happens in one movement, with the leg going out but not reaching for the ground as I start to turn into the corner.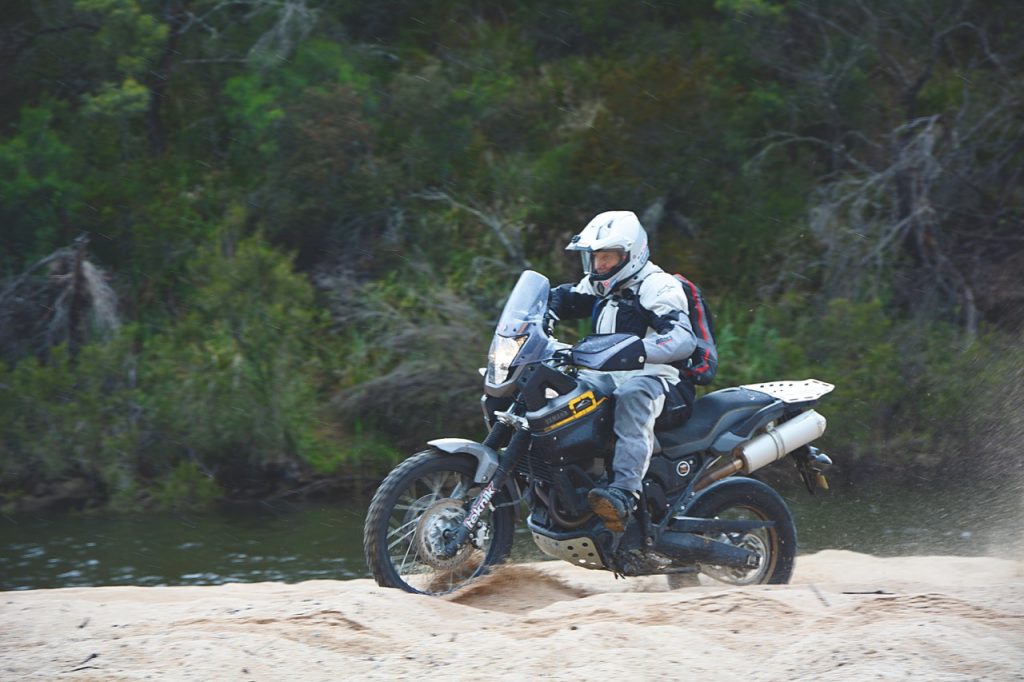 Do not reach with your inside leg as it transfers body weight off to the inside. Keep your body on top of the bike and accelerate at the start of the turn as there are usually ruts and tyre grooves at all angles. Aggressive control throttle is needed to push the front wheel through and keep the steering accurate.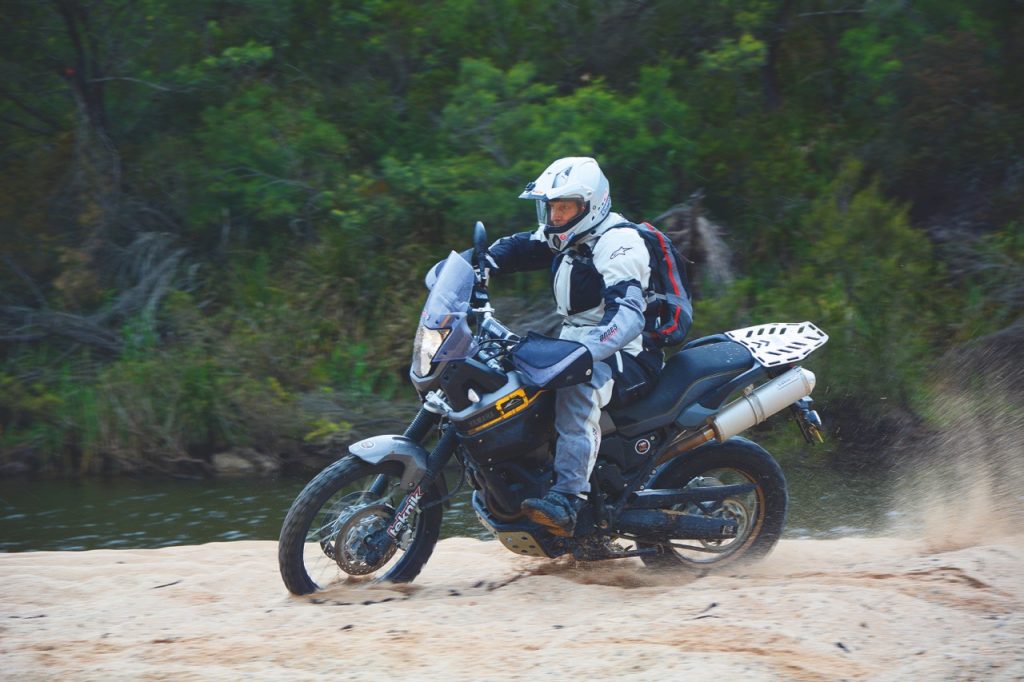 You need to be aggressive in these situations as more power is much better than being too soft on the throttle! Remember to keep your eyes looking forward through the turn.