We chat to rider Dean Ferris about his renewed relationship with the Factory Honda Team.

THE RIDER // DEAN FERRIS
The Honda has naturally evolved a lot over the 11 years since I rode one as a privateer. The bike now is a lot faster, that is for sure – way more engine and horsepower than we had back in the day. The biggest thing for me is that I obviously didn't have many parts or resources back in 2010 but Yarrive has some great connections which I think is expediting our testing procedures.
I like my bike to be stiff and, otherwise, textbook. The main priority for me is that the bike is balanced. I don't need to worry too much about the engine – the team already have an excellent package which I am happy with. When I'm setting up a bike I focus predominantly on getting the ergonomics right. During this time of year I am spending a lot of time testing and chasing a 'feeling'. I don't get too worried about trying to fit inside certain windows – I like to look outside the box and just try all different things until we find what works.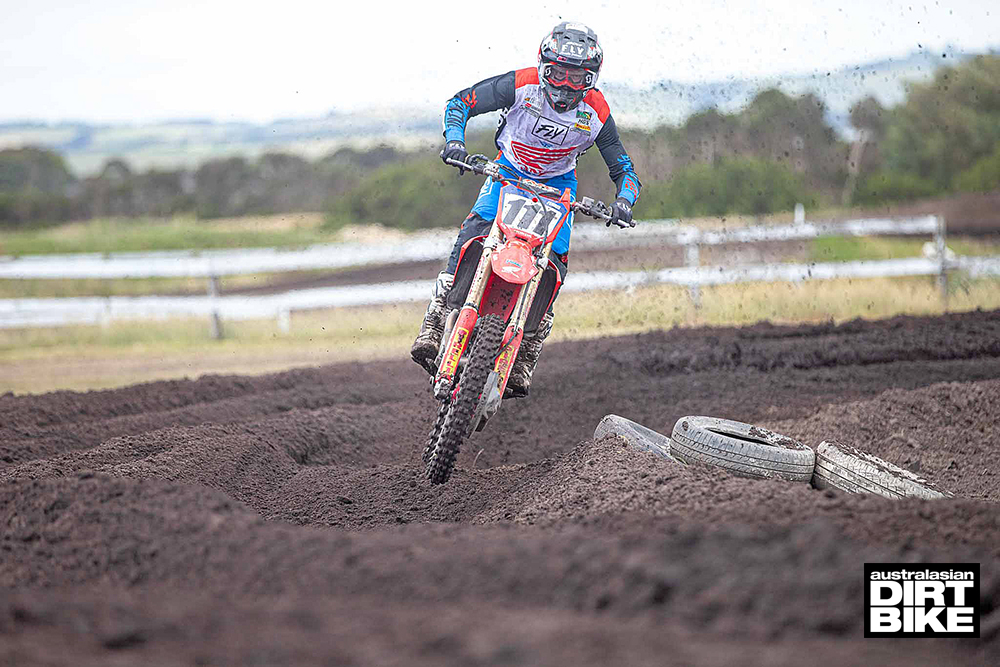 Despite this being my return to professional racing after a serious accident, I still expect to win. I can understand your concerns regarding the accident but, in my mind, that event was left in 2020 and has absolutely no impact on my performance in 2022 and beyond. Except for probably the fact that I'm even more wise now regarding my mindset and awareness of my thoughts and overall environment. I know on a subconscious level how and why the accident happened at the time it did and even though it was a painful way to get the lessons, I am grateful for the doors it opened and the opportunity to return to racing with all my ducks lined back up.
I feel as fit and comfortable on the bike as when I won the championship a couple years ago. In fact, I feel stronger and more comfortable. Thanks to good guidance, persistence and attention to detail with my rehab, I made a full recovery from my back injury so I have no lingering issues to work around. I've had a lot of time during the break to work on my entire body and take it to another level which has been great. And bike wise I'm absolutely stoked on the Honda so far. But I know not to get complacent so I will continue to keep working on my bike, my body and my mindset – the whole program really. Because there is always something to learn and 1%'ers to build upon.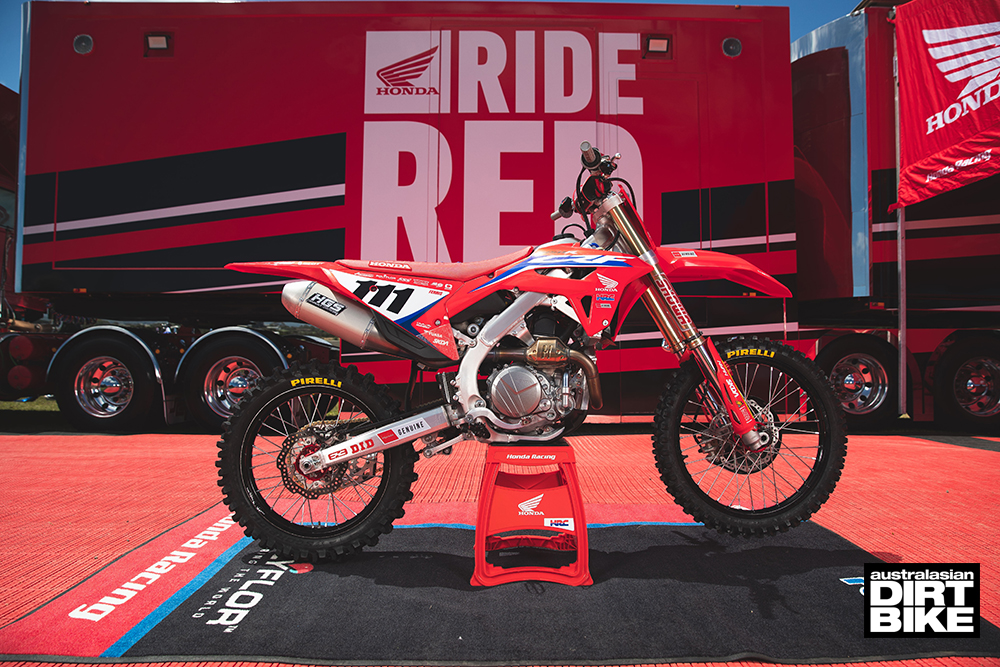 TEAM MANAGER // YARRIVE KONSKY
Since we separated at the end of 2009 I have watched from afar with admiration as Deano went from strength to strength.  I was in a comprising position; we were in the thick of the global financial crisis and I had to make some difficult decisions. I never stopped admiring Dean's riding ability.
When I heard he wanted to return to racing, I rang Honda's general manager of sales, Tony Hinton, and said I wanted to go after Dean. Tony agreed. I spoke to my crew chief Jarrod Pynee, who had heard from his father-in-law (Kevin Williams) that Dean wasn't opposed to talking with us. Kevin spoke to Dean and soon thereafter Dean and I spoke.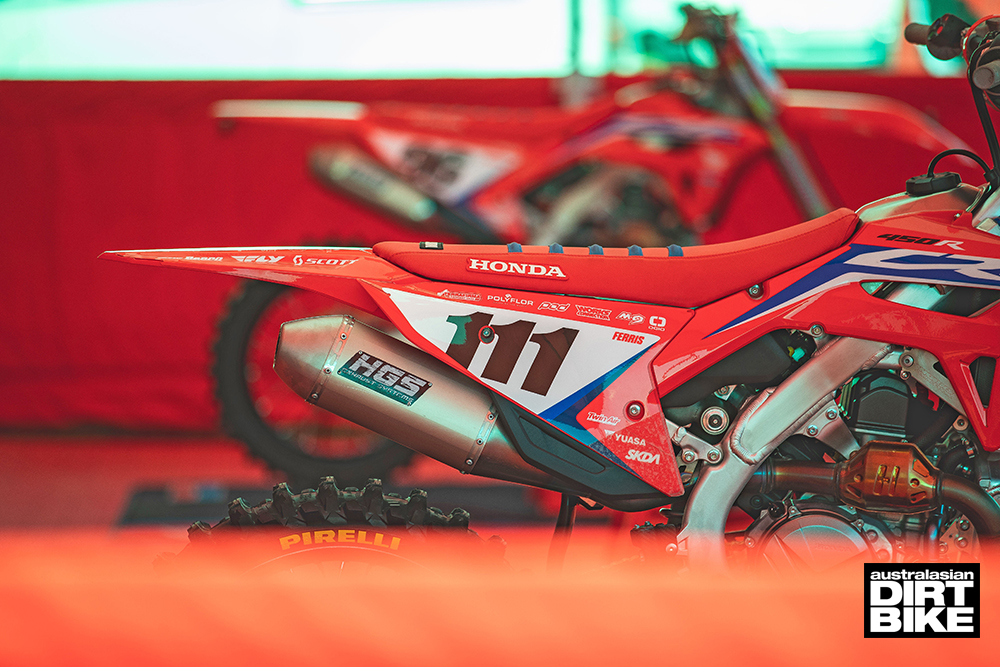 We are both very different to when we last worked together. Our program has in its infancy when he signed with us in 2008 and since then we have won 12 championships and several top-three overalls but wanted this to happen, its full circle for me and Honda.
Dean is no different to the other riders we've had on our team recently. Champions know what they want, and they don't waste time. Townley was the same. We learnt a lot from Ben. Dean told us what he was after from the team, bike and personnel, it's really been a very smooth and easy transition.
We are aligned with Factory SHOWA for 2022 which will benefit the team as we can work with Team HRC in America as well as our US team. We share information which translates into a better package. The quicker you can get a rider comfortable, the quicker they can start training to race instead of testing.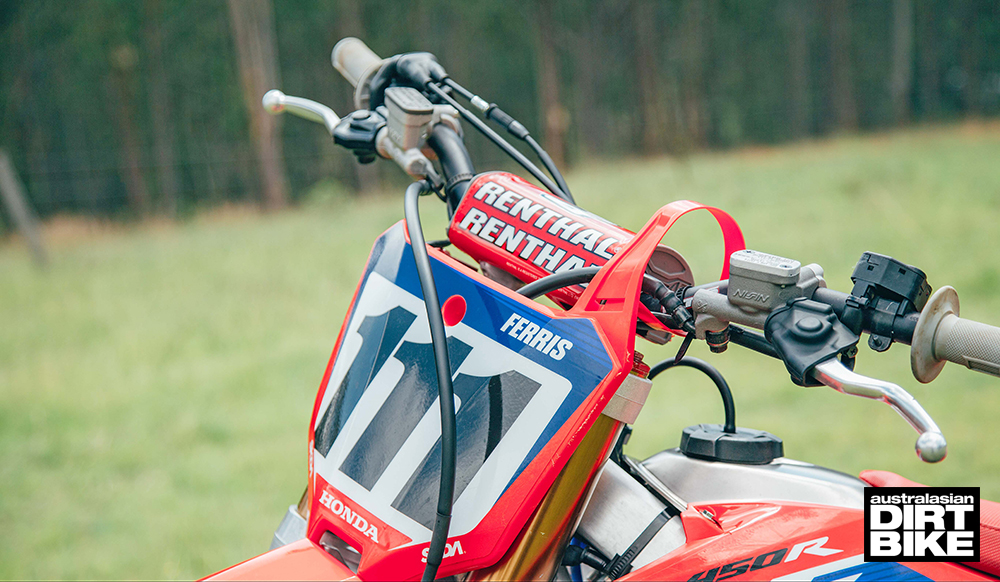 We are also working with renowned suspension tuner Grant "Moose" Covus. We will be using Hinson clutches and clutch components for 2022 and beyond. That decision was made so we could align more with HRC globally.
There's another massive change in the exhaust systems we are using. I decided to do this as we wanted to be more in control of development.  HGS and Factory Honda Australia as well as our US team will work closely to develop the best systems for Honda. HGS will then turn these into production units. We have the option to run HRC linkages, gearboxes and other components.  We will maintain our winning relationship with Vortex and EZE. Our engines will run Honda Genuine Oil and we are developing our own fuels with Panta – KR1. Other components we develop in conjunction with our partners are the venturis. Twisted Development and I have been working together on the Hondas and Woosner is manufacturing some hi-end pistons and rods for our bikes.  All of these products we are developing will be available to the public once testing is complete.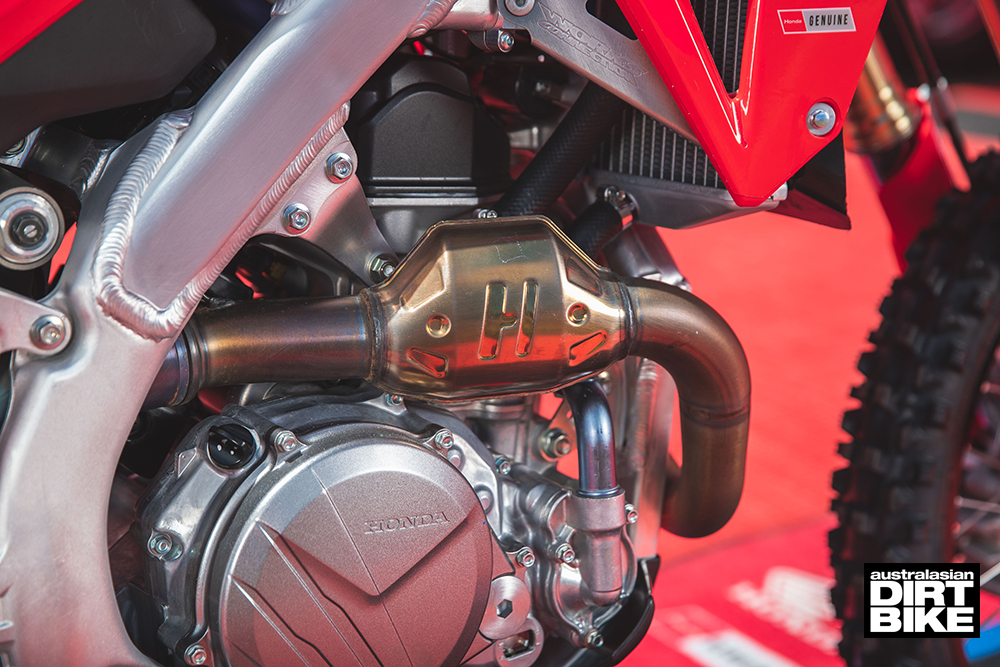 Development at this level is integral as riders and machines are very close to one another. I enjoy the technical side of things but I know it's best to leave it to the experts, that's why we have surrounded ourselves with these brands and personnel.
WORDS // BEC WILSON
PHOTOGRAPHY // MARC JONES