How To Ride Supercross Whoops – The Easy Way! | How To
If large whoops on the supercross or motocross track scare you as much as they do us, just look for the easy line.
Whoops are typically the most difficult obstacle on a supercross track. Riders like Chad Reed made a name for themselves as supercross whoops masters. It was an area of the track where they typically made up most of their time. Nowadays, riders can often be seen jumping through the whoops or blitzing them but what they need to be doing is looking for the flattest channel. Sometimes it isn't the fastest route but it will reduce the risk of a crash and if you're looking to win your local title by always being in the top five then you need to look for the best line.
1 LINE IT UP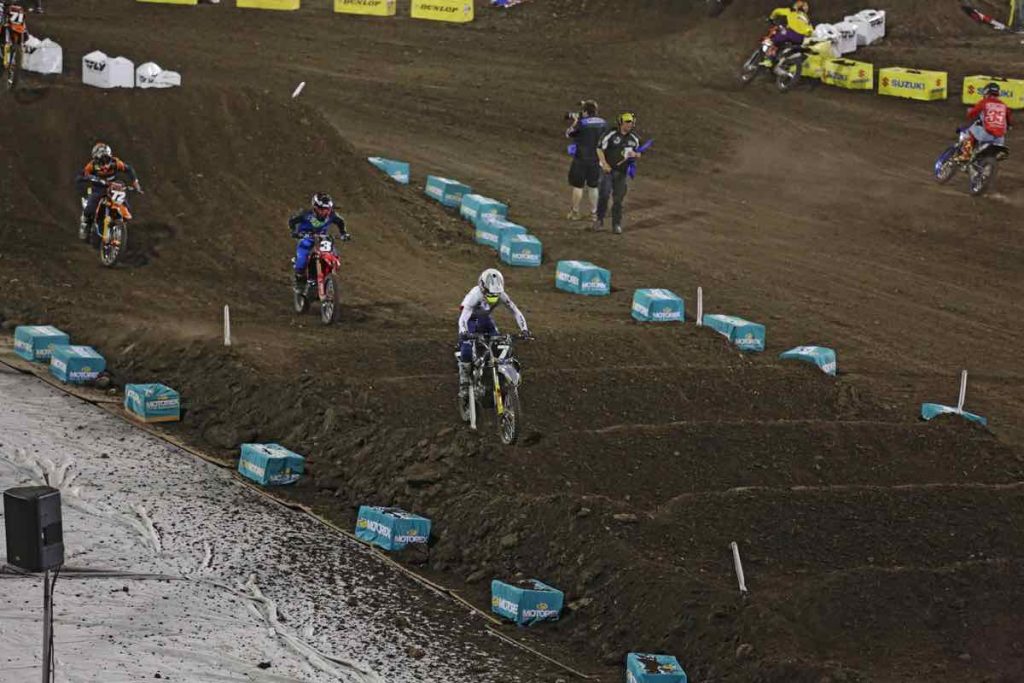 To ensure you hit the easiest line through supercross whoops you need to make sure you're in the right spot for the corner before. Think about where you need to be before you get to the whoops and line yourself up accordingly.
2 FINDING THE GROOVE

A set of supercross whoops will typically break down as a meeting goes on so look for the whoops with the lowest crests. Make sure the whoops before and after it are a similar size and shape. If they're all over the shop stay away.
3 ENDURO MODE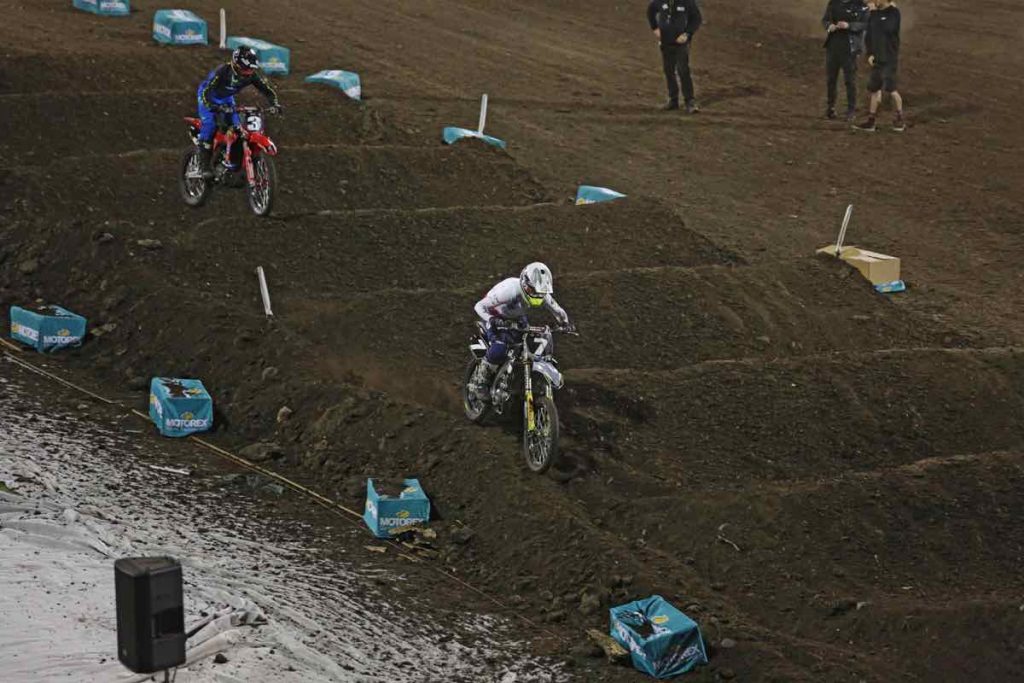 As you hit the supercross whoops, stand up and let the bike swivel around underneath you like you're riding singletrack. You will not need to hit the degraded whoops with the same ferocity as the big ones.
4 STEADY AS SHE GOES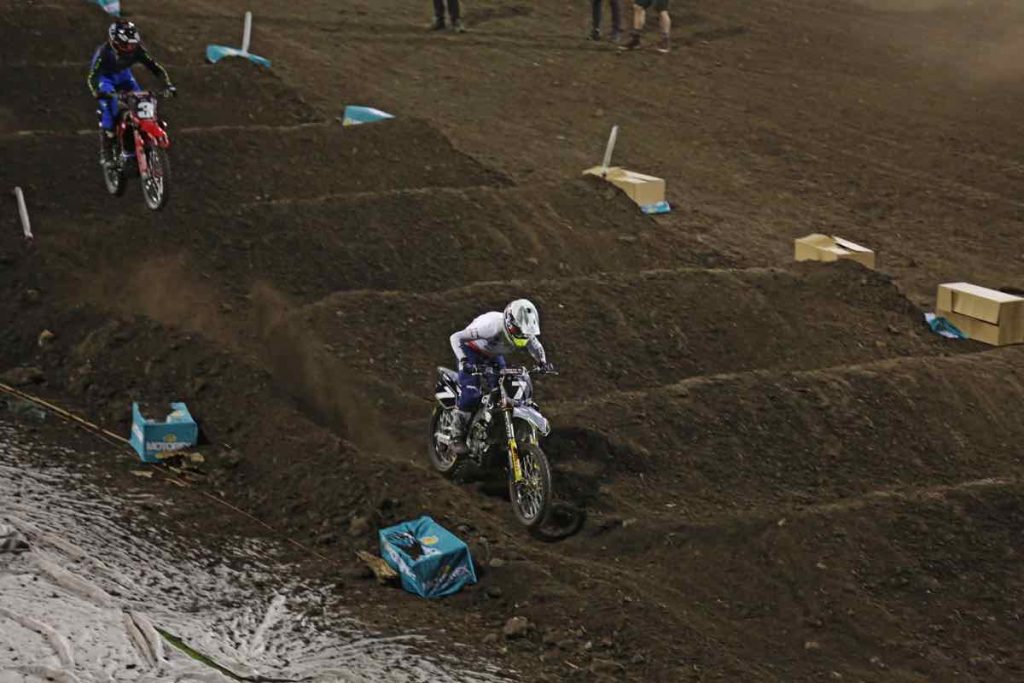 Remain standing and keep the throttle steady as you swivel through the degraded whoops. Some whoops will be a slightly different shape and size so keep your wits about you and allow the bike to do all the moving.
5 BRACE FOR IMPACT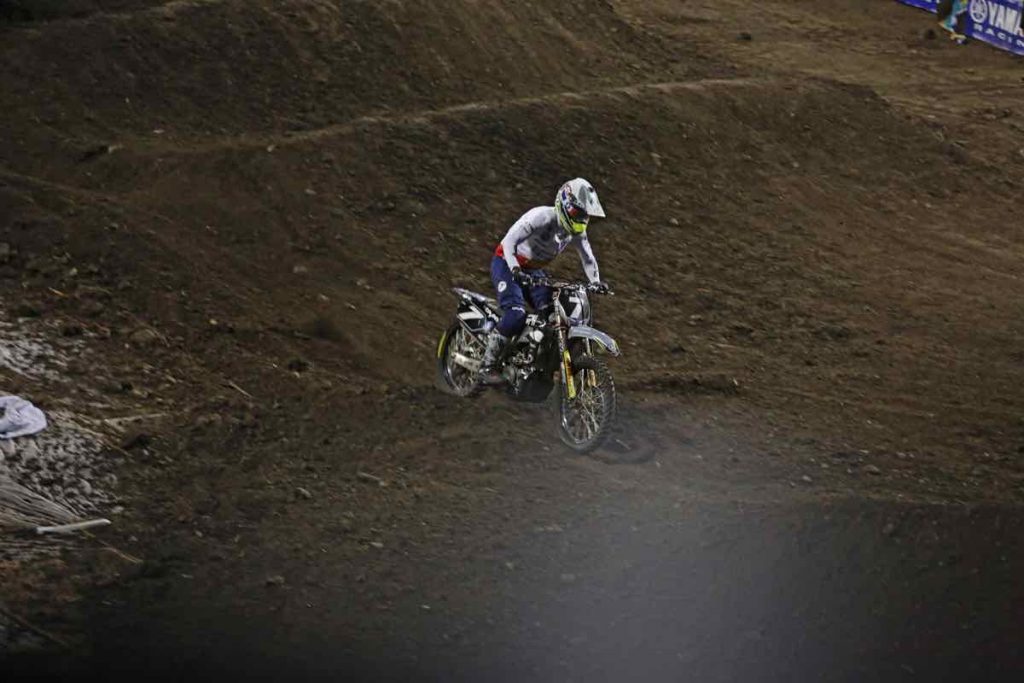 If you've decided to take the smooth line through the whoops there's a good chance someone behind you has taken the hard line in the hope of passing. Be ready for that rider to come pinned and out of control into the next corner. There's a good chance they will use you as a berm, so brace yourself for impact. SX weapon Lawson Bopping
Jump or Blitz Supercross Whoops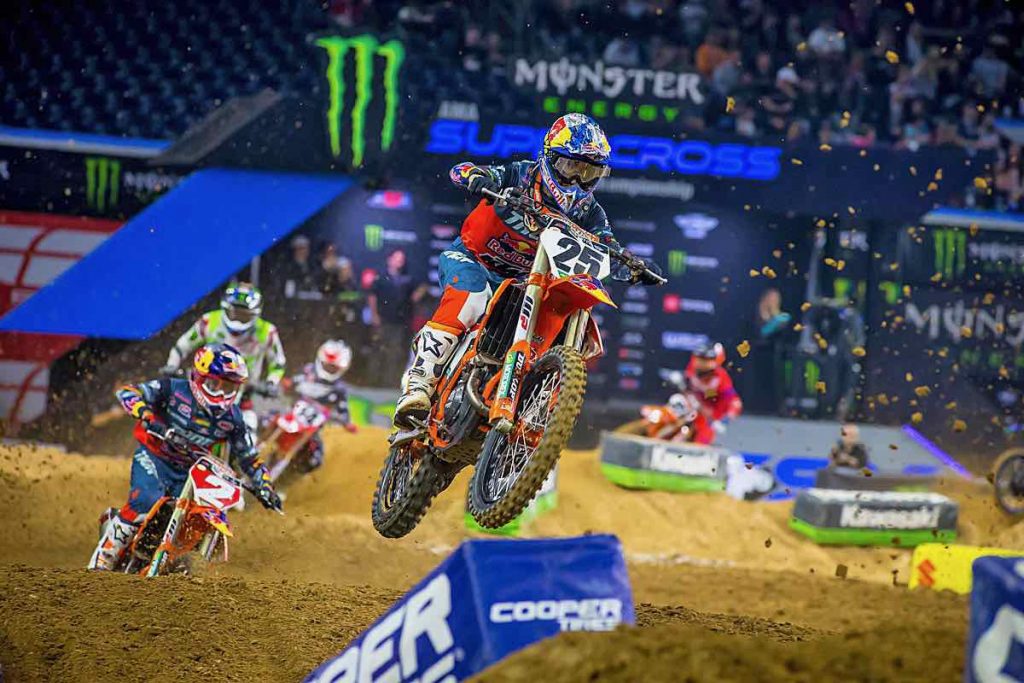 Many of the European riders introduced the rest of the world to jumping through the whoops. One rider who almost exclusively jumps through them is KTM's Marvin Musquin and while it's a little slower it seems to have less risk. You will not be able to jump cleanly through a set of degraded whoops so be careful if you think you can turn whoops into doubles.