Husqvarna FC 250 vs KTM 250 SX-F | Features
The Husqvarna FC 250 and KTM 250 SX-F share much of their DNA but how do the two bikes compare in a back-to-back motocross test?
Husqvarna FC 250 vs KTM 250 SX-F | WORDS // MAT BOYD PHOTOS // MITCH LEES
KTM is doing an excellent job of injecting orange into kids at a young age. Its off-road range starts with a 50 and stretches right up to a 500F and it doesn't miss a single capacity. In the youth ranks it has become more important than ever to be on an orange bike, especially if you want to be competitive.
The Juniors are so orange that, if they're not careful, they'll end up looking like Donald Trump. Our young test rider, Josh Morris, hadn't gone that far despite starting his motocross career on a KTM 50 Mini and progressing through the classes going from one Kato to the next. To be competitive he needed to be on a KTM or face racing against faster bikes with better suspension.
Josh is no different to other kids his age, he's just a product of the Austrians trying to take over the world. In my day, you were the odd one out if you weren't racing a Japanese bike but times have changed. Nowadays, most racer kids will tell you their favourite brand is KTM and you'll be doing well if you find a moto van without a KTM sticker on the back window.
Some might argue that Husqvarna has very similar models and they'd be right, but that is a relatively recent development. KTM's Junior takeover has been happening for over 10 years. Yamaha has finally rejoined the Junior scene with its YZ65, as well as having a competitive YZ85, but it's a little late. Yamaha is making a dent in the scene but it's only a little dent.
I'd assumed Josh was a diehard Kato guy, so when he suggested he might like to try another brand my mind was blown. Seeing him on another bike would be as strange as seeing a cowboy in Kmart, but it gave me an idea. If Josh was going to jump brands then why not try him on a Husky? Surely if Josh was going to feel comfortable on any other brand it would be that one.
So we rocked up to Josh's private practice track with the Husqvarna FC 250 and KTM 250 SX-F for him to ride so he could answer the ultimate question: Would he buy a Husky?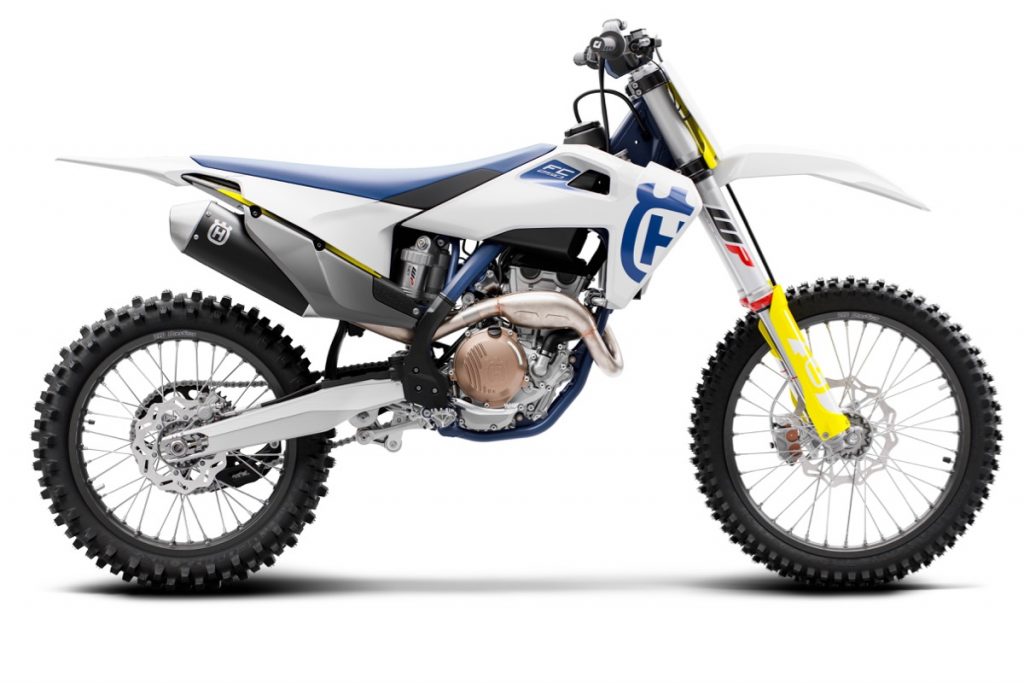 BIKE HOPPING
We let Josh spin lose all day and hop from one bike to the other. He had two factory mechanics, long-time KTM spannerman Danny Apro and Husqvarna's Christian Horwood at his disposal to make any changes he needed to get totally comfortable on both bikes. The venue being in Josh's backyard meant that he was already dialed in to the track. We did suggest he head out on the Husqvarna first as he'd spent his entire life on KTMs and I noticed that his body language was different at first. He seemed timid on the Husky FC 250 and it took him a little while before he looked comfortable while, on the 250 SX-F, he seemed at home before his front wheel hit the dirt. But my opinion isn't what you're here to read so, as soon as Josh took his helmet off and before his dad could race him back to work, I jumped in his face and asked him a bunch of important questions.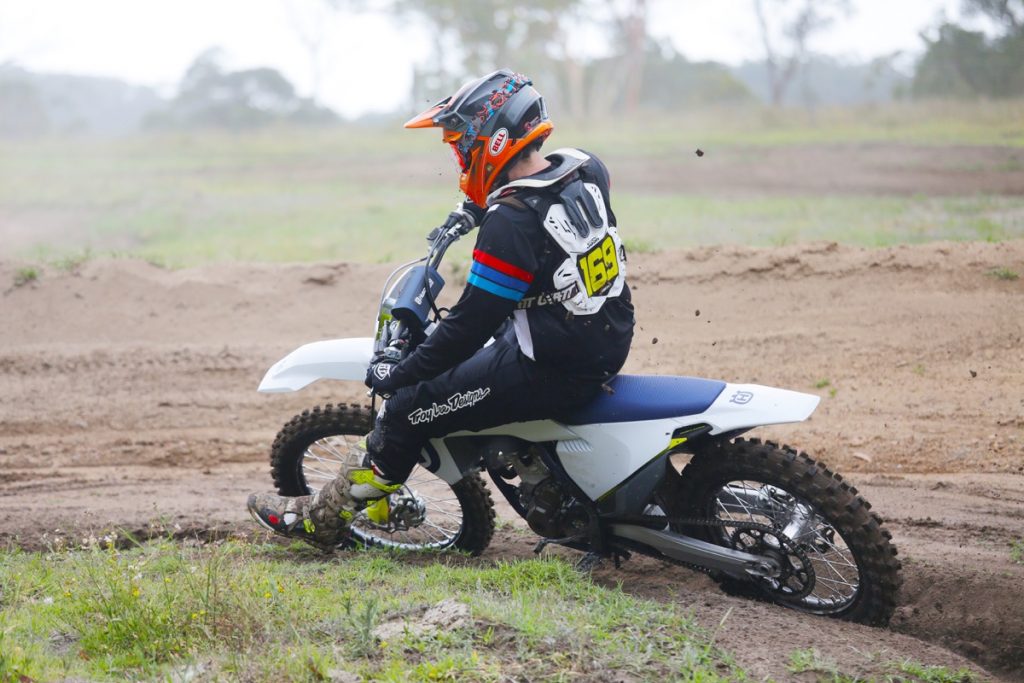 First up I wanted to know what he thought of the KTM's shape and ergos and the answer he gave was exactly what I was expecting. Josh's exact words were "well, it's what I've been riding forever so the shape of it feels normal". He went on to say it felt slimmer and much narrower than the Husky. Josh also found the ProTaper handlebar on the Husqvarna FC 250 interesting and said it made the front-ends feel like they were different heights. As a test rider who is constantly in different saddles, 'bar shapes are something I get used to in less than a lap but for someone who had spent most of his life hanging off the same style of handlebar this was a big difference.
SUBFRAME
The next thing that Josh said surprised me a little and had me scratching my head to come up with an answer. Josh felt the Kato brakes felt better.
Now we know the brakes are identical but, instead of writing his comment off, I did some thinking. All I could come up with that made any sense was that, on paper, the KTM is slightly lighter than the Husky. When riding it's not so easy to tell but on paper the difference is there.
Now this might be what Josh was noticing or it's more likely to be the different suspension settings that could cause different braking characteristics as the Husqvarna FC 250 is softer and dives more under brakes.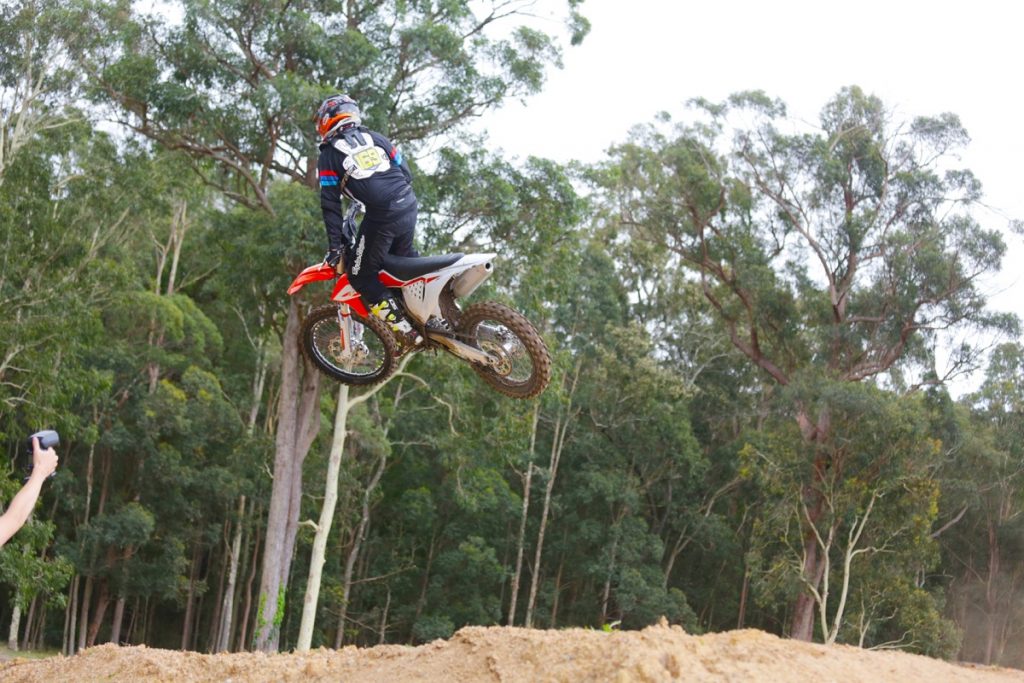 Now before I leave this alone you might still be wondering how a bike with a carbon-fibre composite subframe is 500g heavier. My guess is that, despite the switch to a two-piece design, there is still so much plastic in there to make it strong that it's actually heavier than the Kato's aluminium subframe.
Josh and I had a good discussion about the hard, grippy seat on the Husqvarna FC 250 and we discussed how the suspension was more plush so it worked well at slower speeds but needed stiffening up when you started to go faster.
Josh actually mentioned that he found the KTM fork to be too stiff and jittery over bumps so he dropped the air pressure and it made the fork much better. He mentioned he liked the suspension overall on the Husky better and found the action to be smoother and to absorb the bumps better but the stiffer KTM suspension was what he is used to and what he felt the most comfortable with because he knows just how it will react in every situation.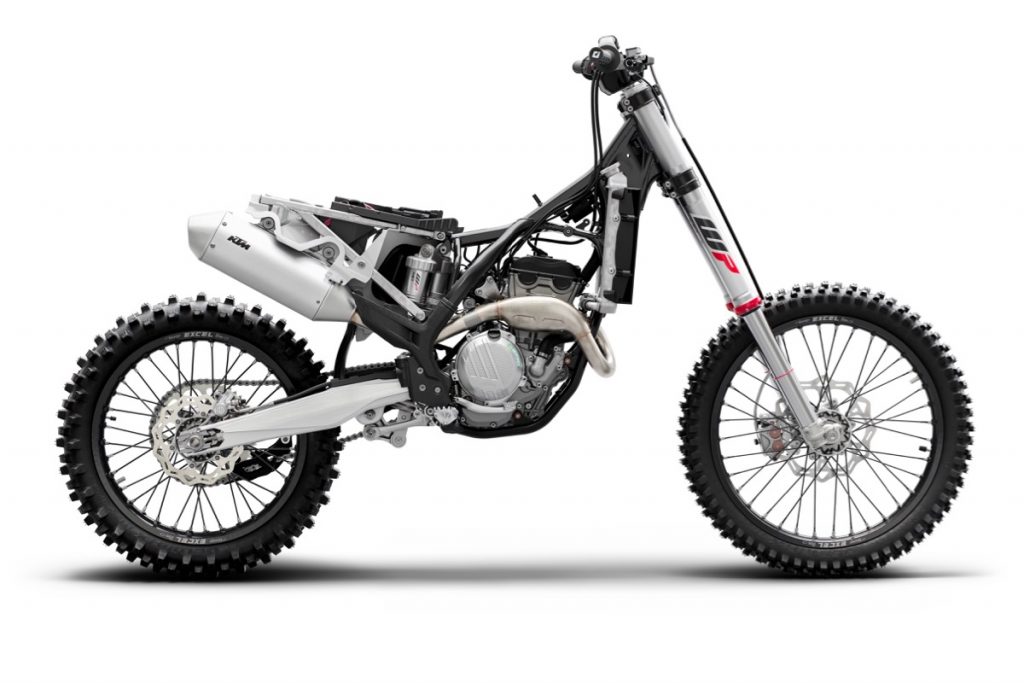 Josh also struggled steering into one of the ruts on the Husky but seemed to have no problem with the same rut on the KTM. Everybody who has ridden both bikes can vouch for their different characteristics so this was no surprise to me. It could be put down to the different subframe on the Husky or the softer suspension causing the bike to sit lower in the stroke, which changes the fork angle.
Josh got to play around with the different map settings and even got to try out the vented airbox covers. He liked the power down low on the Husky but felt that the KTM had just a little more power up top. He preferred the overall power of both bikes on Map One and wasn't a great fan of the traction control on either model. My opinion on the traction control is that it has its place but as Josh's track was grippy it was never going to be an advantage on that day.
VERDICT
During the day I never asked Josh what brand he would pick because I didn't want to sway his decision in any way. The way he talked about each bike, and even during our conversation at the end, there were several moments where I thought his decision could swing either way. I honestly had him picking each bike with every comment he came forward with.
In the end I couldn't take it anymore and had to jump straight in and ask him. "I liked the Husqvarna FC 250 but I would probably still go the KTM because I am used to them, I have lots of spare parts for them and I know how to fix them." Even after I explained that repairing them was the same as they shared most of their parts, Josh's answer did not change. The orange blood runs too deep in his veins. KTM injected the dye when he first threw his leg over that KTM 50 all those years ago and I, for one, believe that never comes out. Josh will be a KTM guy for as long as he rides a motorcycle.
Husky FC 250
Engine
Type DOHC, four-valve
Displacement 249.9cc
Bore & STROKE 78 x 52.3mm
Cooling Liquid
Compression ratios N/A
Fuel metering Keihin 44mm EFI
Tank capacity 7.0L
Transmission Five-speed, constant-mesh
Clutch Magura hydraulic, wet multiplate
Dimensions
Wheelbase 1485mm
Seat height 950mm
Ground clearance 370mm
Weight 99.5kg without fuel
Suspension
Front WP Xact 48mm USD, 310mm travel
rear WP Xact monoshock, 300mm travel
Brakes
Front Brembo twin-piston caliper, 260mm wave
Rear Brembo single-piston caliper, 220mm wave
Running Gear
Handlebar ProTaper tapered alloy
Front tyre Dunlop Geomax MX3S 80/100-21
Rear tyre Dunlop Geomax MX3S 120/80-19
Price & Contacts
RRP $12,195
Web husqvarna-motorcycles.com.au
Phone 1800 644 771
Warranty Three months
KTM 250 SX-F
Engine
Type DOHC, four-valve
Displacement 249.9cc
Bore & STROKE 78 x 52.3mm
Cooling Liquid
Compression ratios N/A
Fuel metering Keihin 44mm EFI
Tank capacity 7.0L
Transmission Five-speed, constant-mesh
Clutch Brembo hydraulic, wet multiplate
Dimensions
Wheelbase 1485mm
Seat height 950mm
Ground clearance 370mm
Weight 99kg without fuel
Suspension
Front WP Xact 48mm USD, 310mm travel
rear WP Xact monoshock, 300mm travel
Brakes
Front Brembo twin-piston caliper, 260mm wave
Rear Brembo single-piston caliper, 220mm wave
Running Gear
Handlebar Neken tapered aluminium alloy
Front tyre Dunlop Geomax MX3S 80/100-21
Rear tyre Dunlop Geomax MX3S 110/90-19
Price and Contacts
RRP $11,995
Web ktm.com
Phone 1800 644 771
Warranty Three months