INTERVIEW: Chad Reed and his Aussie Rivals | Features
On his journey to the top, Chad Reed had to earn his stripes in Australia. Along the way he raced against, and beat, some of the biggest names the sport has produced here.
His rivalry with the late Andrew McFarlane, who would go on to be one of Chad's closest friends, will go down in the record books as one of the best. Combine "Sharky" with the likes of Michael Byrne, Craig Anderson, Cameron Taylor, Cheyne Boyd, Danny Ham and myself and you have one heck of a strong period in our sport. After having a good think about it, I came up with a select group of riders who had their own special experiences with Chad Reed.
Danny Ham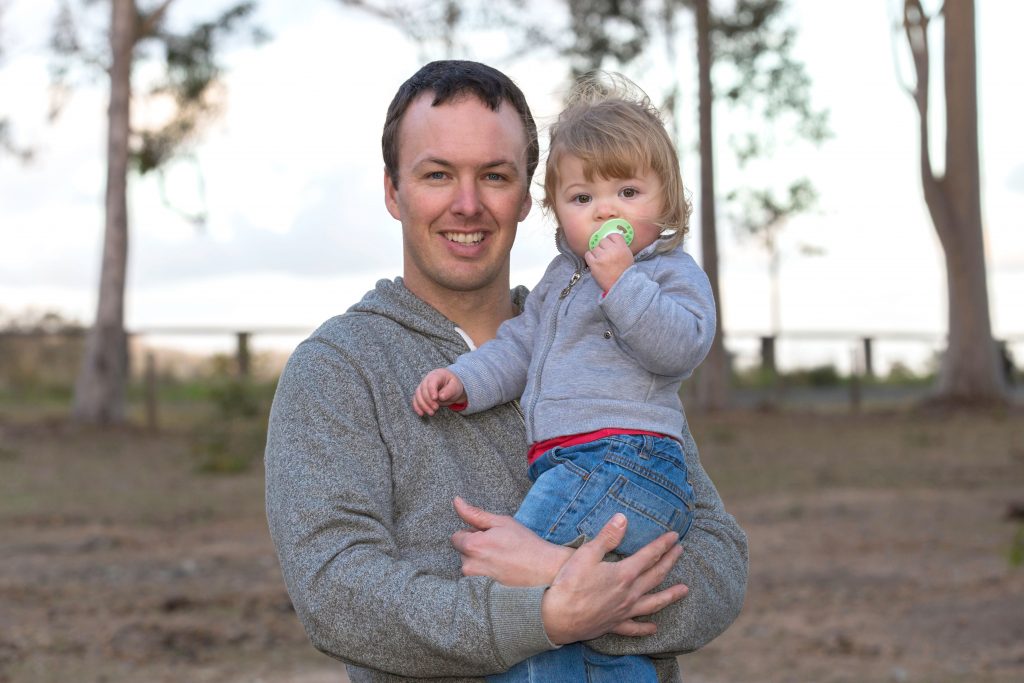 ADB: What are your earliest memories of Chad Reed?
I'm going to say that heading out to his house to ride on his track would be my earliest. At that stage he was still a Junior on 125s. I remember him not even being close to turning Senior but already being close to my speed. It was around '96 when you [Lee Hogan] and I were teammates at Miller Yamaha. We had so many good tracks around near us in those days and there was a new one at Bennetts Green. There was this massive jump that only a select group of us were doing and he was right in there lining up to give it a go.
At what point did you realise he was something very special?
From that very first ride at his track back in '96 when I saw his raw speed. He didn't really act like a Junior. He was already riding and training as if he wanted to beat us. He really was on a mission from a very early age and knew exactly where he wanted to go and what he wanted to achieve.
Is there one particular epic battle you had with Chad that sticks in your mind?
I honestly don't have one in particular. I'm sure that there were times that we battled in supercross races. I remember having a terrible run of injuries just as he'd turned Senior and he came onto the scene with a bang, immediately battling with the front runners in the premier 250cc two-stroke class as a 16-year-old.
Having raced so closely with Chad during those early years and also watching him from the other side of the world on TV, how do you rate him on a world scale?
He's got to be one of the all-time best, doesn't he? He basically did everything himself, so I think he's better than most of them. His parents supported him as a Junior and in those early years as a Senior, but once it came time to head overseas they didn't sell up everything to take him over. He and Ellie went and did it the hard way.
Cheyne Boyd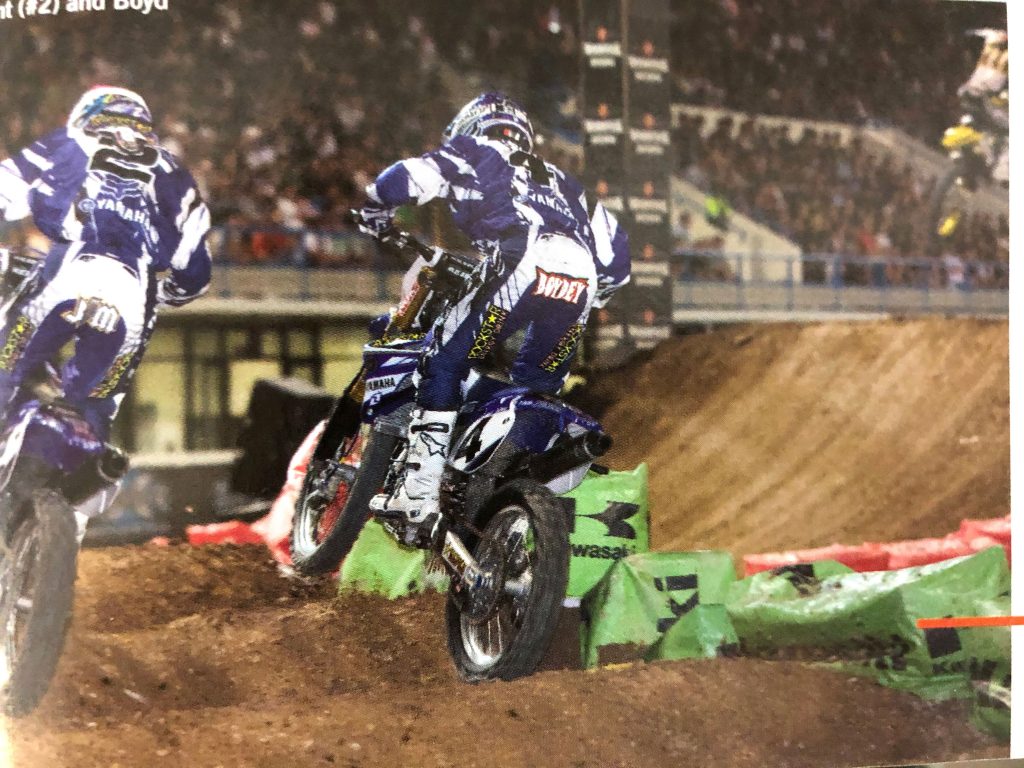 What are your earliest memories of Chad Reed?
Mildura SX 1998. I was in the Junior 125cc class. Chad was in the main 250cc class in his first year as a Senior and I remember seeing him win and throw the biggest whip I'd ever seen off the triple. In 1999 when I went to Tasmania as your teammate we got to hang out with Chad.
At what point did you realise he was something very special?
Obviously being teammates with him I could see how strong he was going to be. At such a young age he was incredible. Seeing how young he was when he took on the world. We became real close friends in 2000 as teammates and have been close ever since. I remember washing his boots for him when he was about to head over to Paris Supercross the next day.
Is there one particular epic battle you had with Chad that sticks in your mind?
I never got the opportunity to race Chad properly. I got to race him in the '96 and '97 Junior Nationals. Chad won both of those years and I finished somewhere in the top 10. Even though Chad's only one month older than me he went into the MX1 class [250 two-stroke) and I went to MX2 and by the time I stepped up he was off overseas.
Having raced with Chad and watched him on television for so many years, how do you rate him on a world scale?
There's always been the big six. There's MC, RC, both Ryans, James Stewart and Chad. And there's only a handful of riders that will ever do what they did. And it's pretty special to see an Aussie right up there in the mix.
He's been racing at that top level for that long that he's had so many rivalries with huge name riders. Starting with the McGrath/Carmichael era right the way to today's top riders.
Craig Anderson
What are your earliest memories of Chad Reed?
We had our first race together in July, 1986. Barry Reed (Chad's uncle) taught us both how to ride. We just went riding. We both had the oldest, worst, shittiest gear. Our first race was July 13 on the short circuit. I don't remember how we finished. Chad was on a Pee Wee and I was on a KX60.
At what point did you realise he was something very special?
Right from the beginning. You know, he was 10. I was 14. He only lived three houses down from me. We'd meet at the road and just ride in the bush. Even on Christmas Day. He had a couple of broken arms which slowed him down. But he was good straight away. Our dads built us some cool tracks in the bush and we would battle every day.
Is there one particular epic battle that sticks in your mind?
We battled for 20 laps at Archerfield SX, round two in 1999. I thought I'd wear him down. We passed each other so many times. He could just learn on the fly. He just bulldogged that thing. He did not give up. He passed me near the end and I just couldn't get him back.
Having raced with Chad and watched him on TV, how do you rate him on a world scale?
Obviously I rate him right up there. The reason I do is because he backed himself. He did it his way! And he always picked the right people to help him go to the next level. And he could just learn on the fly. He didn't have to go away and practice shit. He could be in a 20-lap Main, he could be sucking at lap 10 and he could fix that somehow and come good.
Lee Hogan
What are your earliest memories of Chad Reed?
In 1997 I was racing for Team Kawasaki and had just wrapped up the Australian 250cc Supercross Championship in Mildura. Chad was racing as a Junior on a Suzuki RM125 where he'd had another easy win. I remember dropping him back at his motel after the race and asked if he was looking forward to turning Senior the next year. "Yep I can't wait to beat you guys in my first year," was what he said. But the way he said it wasn't cocky, he just knew he'd get some wins in his first year.
At what point did you realise we was very special?
Round one of the National MX Championships in 1998 was at Smithton in Tasmania. Craig Anderson had won the first moto with Chad second and me third. This was Chad's first outdoor race as a Senior and I'm sure that Ando was thinking, like me, that the kid couldn't last nearly 40 minutes flat out at the end of the day on a rough Smithton track on a 250cc two-stroke. Chad holeshot the moto and, about the halfway point, I made the pass and thought that would be the last I'd see of him. The very next corner he passed me back. And over the next 20 minutes we'd pass each other back and forward until the very last lap when I thankfully made the pass stick. I went 3-1 for the day, Chad went 2-2 and Ando went 1-3.
Is there one particularly epic battle you had with Chad?
Manjimup 15,000 in 1998. I was racing a factory KTM 360 two-stroke and the showdown battle for the day was between me and Ando on the new Yamaha YZ400F four-stroke. By the fourth and final moto I'd won the first three and only needed a handful of points to wrap it up. I holeshotted and, by lap three, I had a good enough lead that when I was coming out of the first turn I could see Ando just entering the main straight. Nearing the end of the race I looked up and noticed Ando was at the same spot but I didn't realise that Chad had caught and passed him and was actually in second, charging hard. The 'Last Lap' board came out and the crowd was going crazy. When I got to the back straight I was waving to the crowd when Reedy came flying past. I nearly fell off my bike in surprise. With two corners to go I got back on him and we touched wheels in the last corner. Chad took his first Senior moto win and I took the overall, but Chad never let me forget that one.
Having raced with Chad and also watched him on TV, how do you rate him on a world scale?
I think he's in the top three of all time when you consider everything. You have to remember Chad back in 2003 when he was at his best. Beating Ricky Carmichael for the win seven rounds in a row to finish off the supercross season in his rookie 250 year. It was only three years before that he was packing up his suitcases with Ellie to head to Europe as a couple of kids really. I also feel that there are only a special few who were mentally tough enough to rise above and actually do better than normal when they are either sick or injured. That's a warrior right there!
WORDS // LEE HOGAN || PHOTOS // ADB ARCHIVES and Simon Cudby