Australia's Jay Wilson has been crowned the 2022 IA2 Japanese Motocross Championship
Australia's Jay Wilson has been crowned the 2022 IA2 (250cc) Japanese Motocross Champion after dominating the series from day 1.
Jay Wilson has been an unstoppable force in the Japanese Motocross Championships, and after round five and 11 race wins in a row, Wilson has been crowned the 2022 champion with rounds to spare.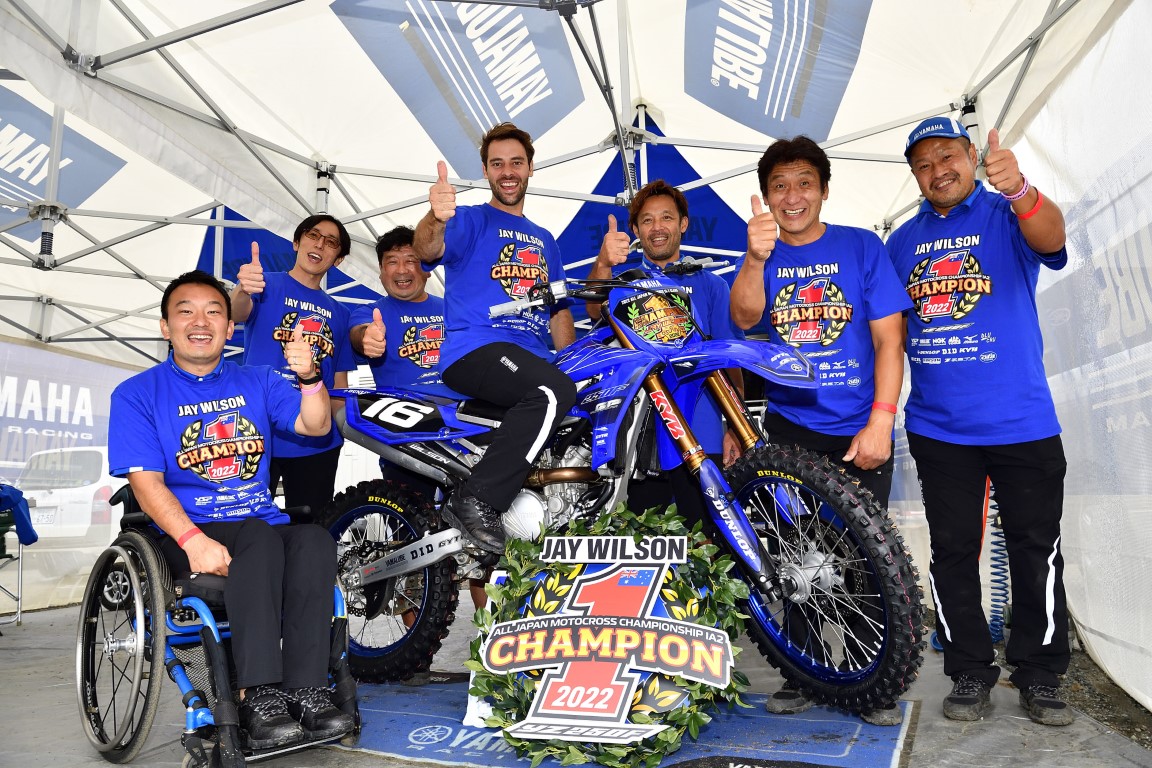 Kyushu hosted round five of the championship on the weekend and it has been a happy and familiar hunting ground for the Australian. Wilson won the opening round of the year in wet conditions at Kyushu but the track was in perfect shape for round five and he was again able to take both race wins on the day and as a result, earn himself enough points for an insurmountable lead in the championship.
"I'm very honoured to win, not just today, but also the Japanese Motocross Championship for 2022 for Yamaha. Since landing here, Yamaha has been nothing but amazing to deal with and have worked tirelessly so winning this is as much for them as it is for me," Wilson says with relief.
"It was a huge family decision we made towards the end of last year to move over from Australia and start a new chapter of our lives but it couldn't have turned out any better. We are loving our time here and working with Yamaha both with racing and in testing is my dream job come true."
"Thank you everyone at Yamaha Factory Racing and the people that support us. This is a team effort so everyone call feel a part of this success and it was so good to see so many people here to celebrate this win with me."
Watch the action from round 5 below.

There is now no championship pressure with two rounds left,  but he will continue to push forward to achieve the perfect race season.
"I'm not sure if that has been done before here in Japan, but regardless, for myself and the team, I would love to get through the year and win every race in the championship. It would be a great achievement for myself and the Yamaha team, so that's what we will keep working hard for and see if we can make it happen," he concluded.
Kanto on October 30 and Sugo on November 12 are the final two rounds of the Japanese championship.