Tough weekend for Aussie MX2 riders at MXGP of Great Britain | News
A series of DNFs and tough competition saw Jed Beaton and Hunter Lawrence finish 14th and 18th overall, respectively, at the MXGP of Great Britain.
114 Motorsports Honda rider Hunter Lawrence returned to racing at the MXGP of Great Britain after missing the previous round in Germany due to the concussion he suffered at the MXGP of Latvia.
Lawrence qualified fifth but unfortunately DNFed Race 1. He regrouped for Race 2 but was off the pace and turned in a 14th place finish.
F&H Kawasaki Racing team's Jed Beaton qualified one place behind Lawrence in sixth and placed eighth in Race 1. Unfortunately, the Tassie local crashed hard in Race 2 and broke both legs.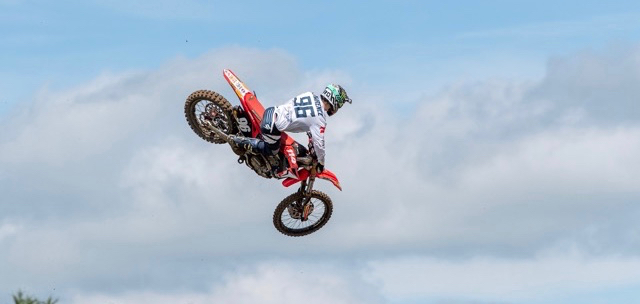 Photo: Haggis Hartman (Lawrence)