The Leatt GPX 5.5 helmet is ECE and DOT certified and features 360 Turbine Technology. What that means is that this lid is lined with small discs made from a polymer that can absorb energy.
They are secured only in the centre, allowing the edges to slide and squish on impact. This technology has two key advantages, namely the reduction of rotational acceleration to the head and brain, and the absorption of energy upon impact.
It also means the outer shell can be reduced in size, resulting in decreased rotational acceleration on impact. The helmet is fitted with a removeable liner, emergency removable cheekpads and a hands-free fitting for a hydration pack hose.
We've had the Leatt GPX 5.5 helmet for over a year now, it has flown around the world in my gearbag several times and has been used in desert racing, supermoto, motocross and enduro events.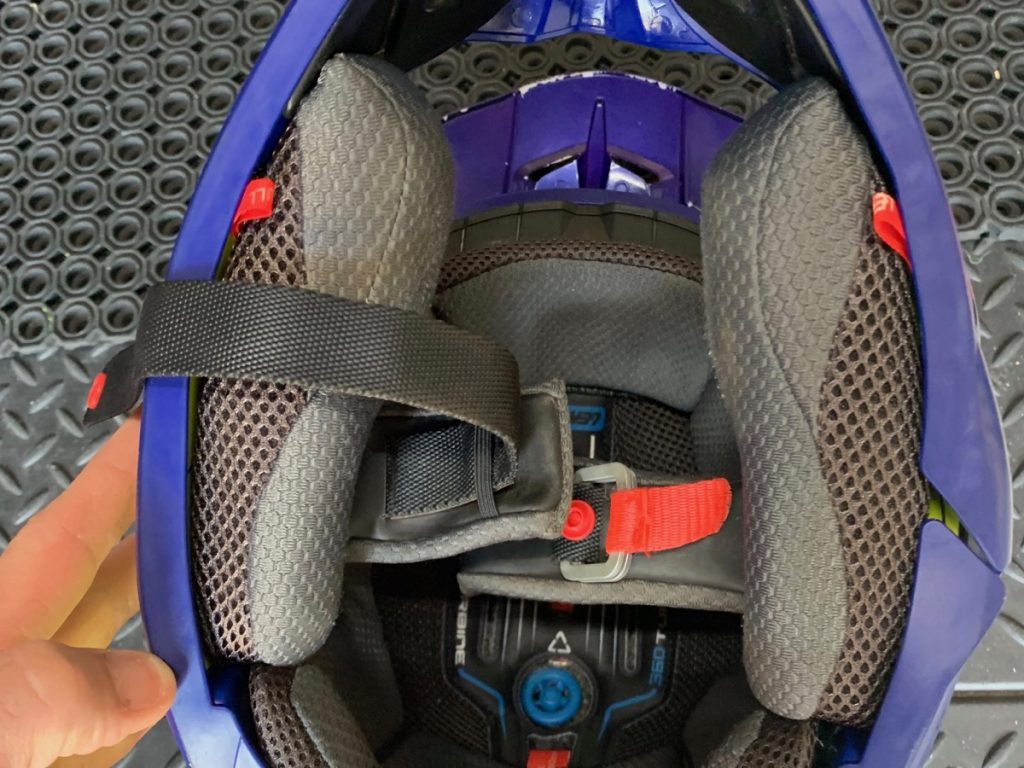 WE RATE
LIGHTWEIGHT The Leatt GPX is the lightest helmet I have ever put on my head. It is small and compact and feels like you're wearing nothing. Unfortunately, the GPX has made all other helmets feel heavy on my head.
AIRFLOW During my first ride with the Leatt on I noticed an amazing amount of airflow in the helmet. You can actually feel the air circulating. This can be a bad thing if you are riding in extreme dust, so Leatt gives you some foam inserts for the vents if needed.
COMFORT I found this helmet to be really comfortable. The overall shape and padding are a perfect fit for my head.
WASHABLE The padding has been washed so many times the calculator would explode if I tried to add them up but the liner is still in perfect shape. I just throw the padding in the washing machine with the rest of my gear. There is no need for you to complete an engineering degree to remove and fit the liner.
QUALITY Leatt products are always top quality. I felt comfortable knowing I was wearing a Leatt helmet that was made with one purpose, to protect my head.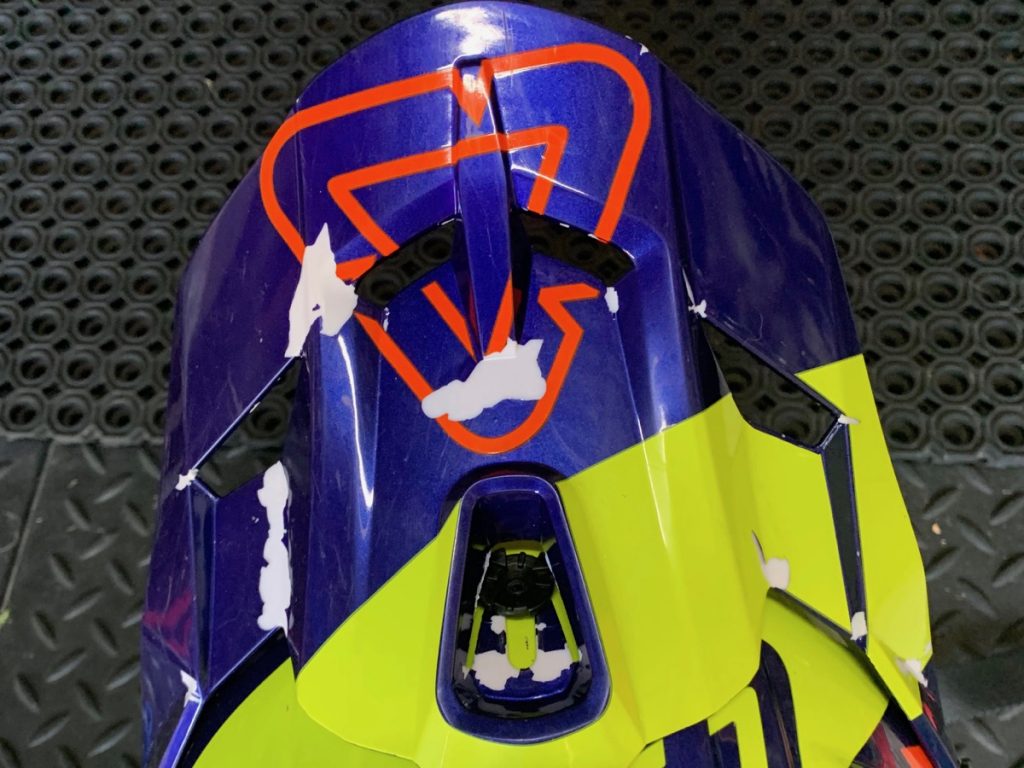 DON'T RATE
PEAK The paint job in this helmet looks great and the peak is light but, after a few months and a couple of dirt naps, the paint started to flake off the peak around the areas that flex. Fortunately, this doesn't affect the operation or safety of the helmet and, luckily, the matching paint on the shell is strong and doesn't flake off at all.
VERDICT
I loved the Leatt helmet from the moment I put it on my head. To this day it still seems to be the helmet I naturally go to when I'm heading out for a ride. It's light, comfortable and I know my head will be protected as much as possible in the event of an accident. Apart from the chipped paint on the peak, the helmet is still in great condition and continues to serve its purpose well. They might be a little on the expensive side but, in my opinion, you can't put a price on your brain. Typically, if you want the best protection then you will need to pay for it. I would go as far as saying this helmet would be in the top two of my all-time favourites and, in almost 30 years of dirtbike riding, I have worn a lot of helmets. Mat Boyd
GET IT HERE
BILL: $699
BROWSER: cassons.com.au
BLOWER: (02) 8882 1900