North Carolina-based off-road racer Josh Strang is dealing with the same situation as other pro racers all over the world after his season was turned on its head by coronavirus.
The Babbitt's Kawasaki rider was running second in the Grand National Cross Country XC1 Championship when the series was put on hold following Round 3.
Round 4 originally scheduled for 4-5 April at Steele Creek in Morgantown has been postponed tentatively to 11-12 July. The series is still set to resume on 18-19 April at the Camp Coker Bullet in Society Hill GNCC, South Carolina, but as the US situation is getting worse that seems unlikely.
We caught up with Strang to see how he was dealing with no racing and the prospect of going into full lockdown.
ADB: How was your season going before racing was postponed due to coronavirus?
JS: The season had been going well. Three podiums at the first three GNCC rounds has been an awesome start for me. I was looking forward to continuing with that momentum but things have been put on hold for a little while. We have had one round of Full Gas Sprint Enduro and that went okay, but really happy with how things started off. Really the season had only just begun with four out of 22 races being run.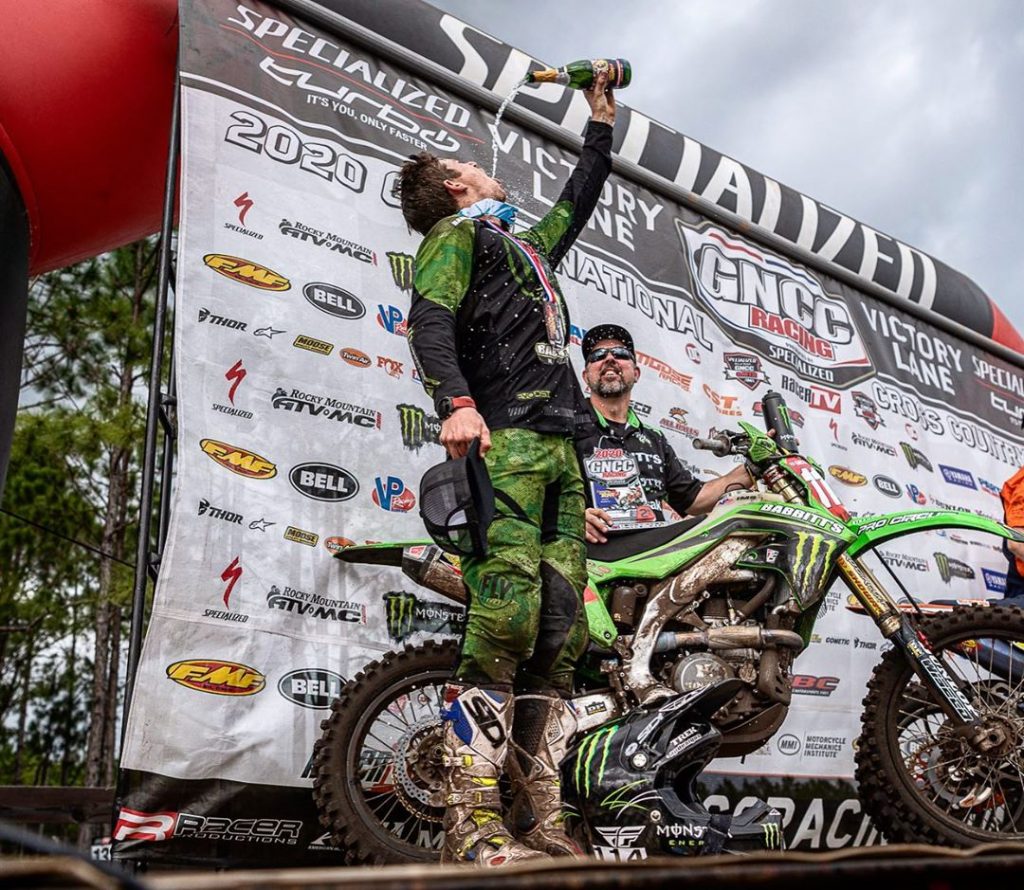 It's your second year riding for Babbitts Online Kawasaki, are you feeling more comfortable with the team and bike?
The team has been great. I was already very comfortable on the bike last year, it just took me a while to get everything dialled in. I changed some things in my training and that has really helped with the riding. The Kawasaki KX450 is an awesome bike in stock trim, you don't have to buy a different fork or shock to make it race ready. The stock suspension is excellent. My mechanic, Joey Mauer, has been around for years. He's one of the best guys in the business so to have him working on my bike is awesome. We also have Fred Andrews in a team manager-type of role so to have him around is a big help. We have full support from Kawasaki so we get some cool things for the bike but also get a lot of tips from the other race teams also.
The situation for the team hasn't changed much. We haven't been racing so I haven't seen the guys since the last race. But so far all good.
Has your income been impacted?
As of now, my income hasn't been impacted. Obviously travel and bonuses won't be coming in but that's no different to the off-season. I heard talk that some salaries outside of the US got cut and I find that outrageous. Contracts get signed for a reason but who knows how it all works? I don't think we will have that problem here as companies have these 'salaries' built into their budgets before the year even rolls around. I'm just a rider, though, so I may just be dribbling!
How is your family copping?
The family is good, a LOT of family time at the moment as my wife, Cameron, is a teacher and schools are out until at least 15 May but, other than that, we are all good.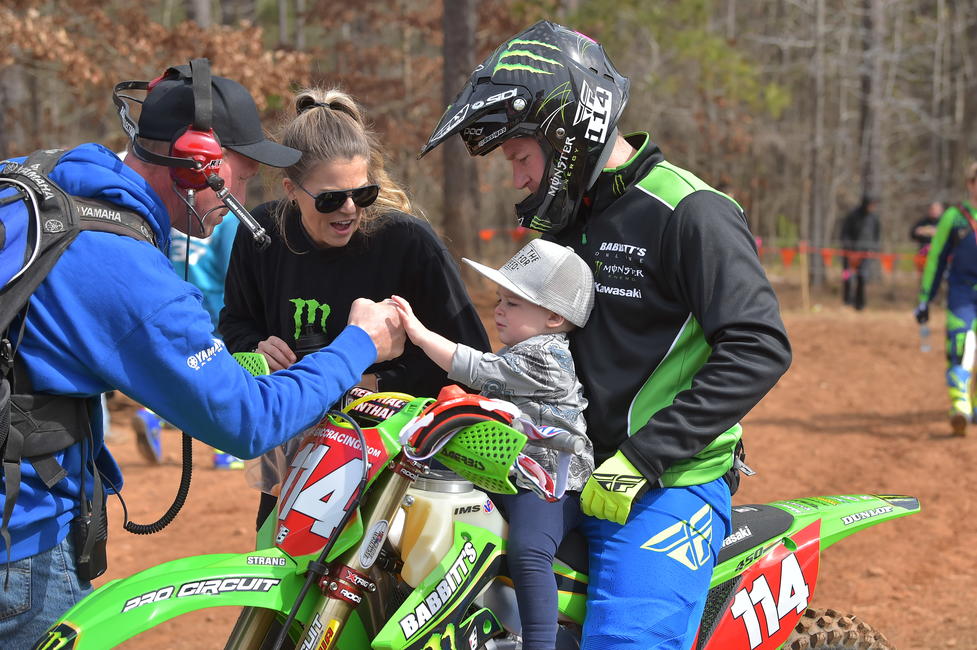 Did you consider coming back to Australia?
No, you poor bastards can't even get toilet paper! I'm not coming back (Josh is from Inverell, NSW) for that reason alone!!! But, no, this is my home and honestly things here are still running and going to some degree. I still have to pay my bills and mow the grass and wash the bikes. We will go back racing at some stage so I want to stay ready to get back to it when the time comes around.
How are things where you're based?
I'm in North Carolina, just north of Charlotte. Things here are okay, not great but okay. Some shops have closed and there is takeaway- only at food joints. The roads are quieter, which is actually a nice change. Other than that I don't really know, honestly. I can do most things I need to do without having to interact with a lot of people.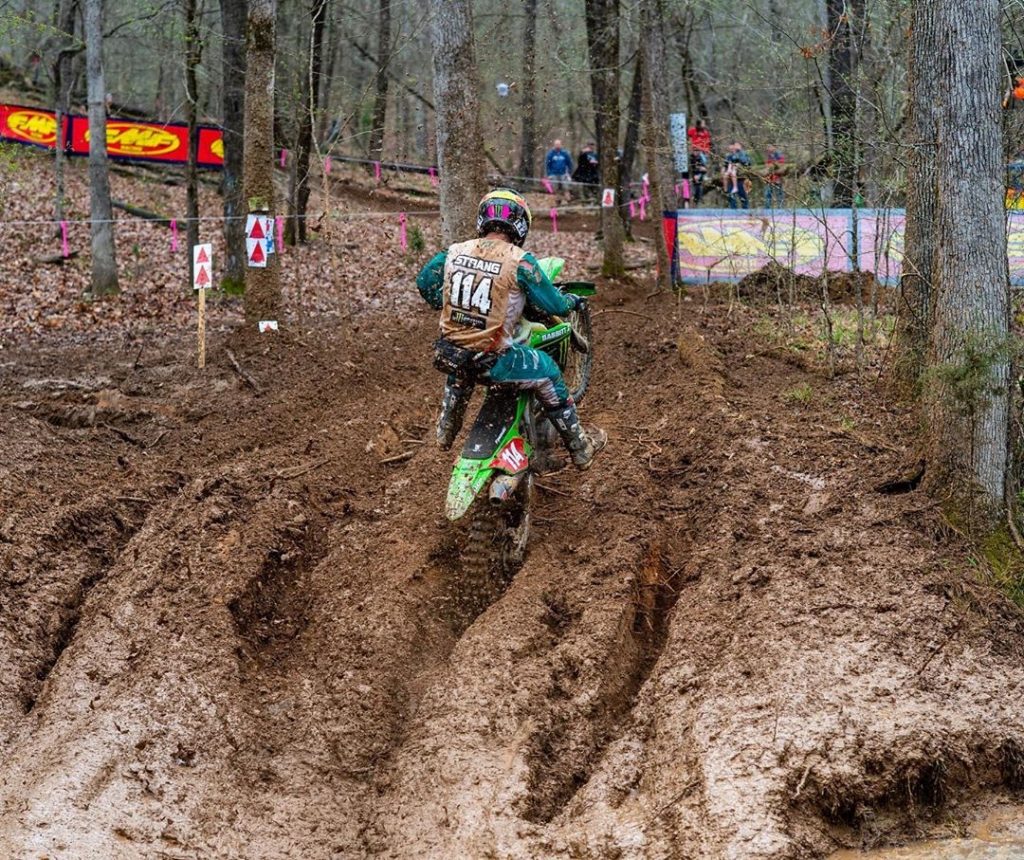 What's your new day-to-day routine?
For the most part, it's fairly similar. I actually built a little home gym end of last year, so that made it easy. I live almost in the country so on nice days I can get out for solo pedals which I enjoy anyway, rainy days I have a Wahoo/Zwift setup that passes a little time. As far as riding goes, right now we can still go riding. With at least five weeks off I have backed off on the motos a little but can still get out. Ninety per cent of my riding is done on private tracks so I'm not going out and hugging any other riders or people that may be out there. Just commonsense really.
What are you watching on NetFlix?
Lyndon Snodgrass [Strang's XC2 teammate) has been living at the house and he got me onto Narcos, which was pretty insane. I also just got done with both the seasons of the F1 documentary, that is really interesting but who knows how scripted it is? Both those shows have got me through a fair few hours on the bike downstairs on rainy days! The wife normally falls asleep while watching TV so she doesn't choose much.