KX Junior Squad member, Max Whale has claimed 16 podiums and an Ohio State Title aboard his Kawasaki KX450F during his mission to conquer the 2016 AMA Amateur Nationals.
Max ventured to the United States in late May this year to spend 5 weeks competing in various track events prior to tackling the prestigious 2016 AMA Amateur Nationals in Du Quoin Illinois.
Having already mastered his KX250F and becoming Australian Track and Junior Dirt Track Champion last year, the allure of 450cc racing got the better of the Queenslander. At 15 years old, Max has achieved more than most Australian racers however due to age restrictions he is not qualified to race a 450cc motorcycle in Australia.
Racing abroad for the first time, Max acquired his KX450F racing machine from Don's Kawasaki in Pennsylvania and knocked over seventeen races in four different states while clocking approximately 6000 travel miles during the five week escapade.
The 2016 AMA Amateur Nationals ran over 6 days and Max's ultimate goal was to claim the AMA number 1 plate by becoming the highest scorer across four events including the Mile Dirt Track, Half Mile, TT and Short Track events.
Day one presented the Premier Class i.e. the Mile Dirt Track event, in which the competing motorcycles reached speeds in excess of 100 mph (160km/h).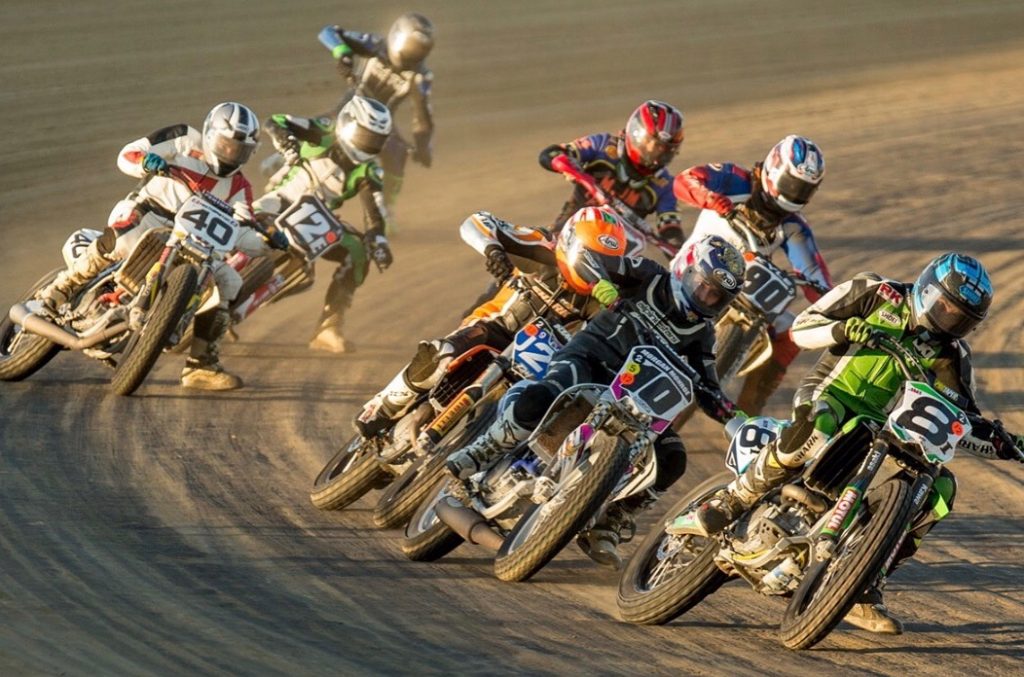 Max triumphed in the 450cc Modified class which was marked as one of the most exciting races of the day. The riders were tightly grouped throughout the event until Max made a phenomenal move in turn 3 on the third lap to shoot past three other combatants and take the lead.
Another win was within reach in the 251cc – 500cc DTX stock class, alas Max was second to cross the finish line by half a wheels length. Another notable result was taking 3rd in the 450cc Open Singles class aboard his Kawasaki KX450F.
The Half Mile, Short Track and TT events took place in the days following with more podiums for the KX Junior Squad member.
Overall across the events, Max came away with 2nd place in the 251cc – 500cc DTX stock, 3rd in the 450 Modified and a 4th in the 450 Open Singles class. A commendable effort from a 15 year old Australian Track and Junior Dirt Track Champion in his first international racing effort, let alone his first time competing aboard a 450cc motorcycle.
"My Kawasaki KX450F was unbelievable and never let me down. I just wish I could be racing it back here in Australia. I met some amazing people, saw some beautiful country side and learnt so much over the 6000 miles that we travelled in the U.S."
"I'm happy with my results but I really wanted to win! Next year I'm looking forward to getting back over to the U.S. on my KX450F and standing on the top step of the podium in the overall," commented Max.