Team HRC rider Mitch Evans went four-eight at the MXGP of Europe for fifth overall and has moved to within striking distance of the top 10 of the MXGP class.
Mitch Evans will head to the next round in Spain with renewed belief that he can battle at the front of the field, after battling hard to a fourth place in the first moto. It is the third time that he's finished fourth this year and it is further confirmation that the Queenslander in his rookie year can challenge for podium spots. An eighth in race two wasn't quite what he was after but it still meant an overall finish of fifth, which was what he achieved at the first round of the series in Great Britain, back in March.
"Today was a good day and a bit of a disappointing day too. In the first moto I got a good start, made a few passes and was in third for most of the race," expressed Mitch Evans.
"I ended up fourth but it was still a good moto and I enjoyed running with the top guys. In moto two I didn't get the best jump which made things difficult because it was still hard to pass, but I got back to eighth for fifth overall. This was the same as in Matterley Basin at the first GP of the year, so I'm pleased with that. I did really want that podium today but it didn't quite happen but there are still seven more rounds to get it done and that's what I'm focusing on when we head to Spain."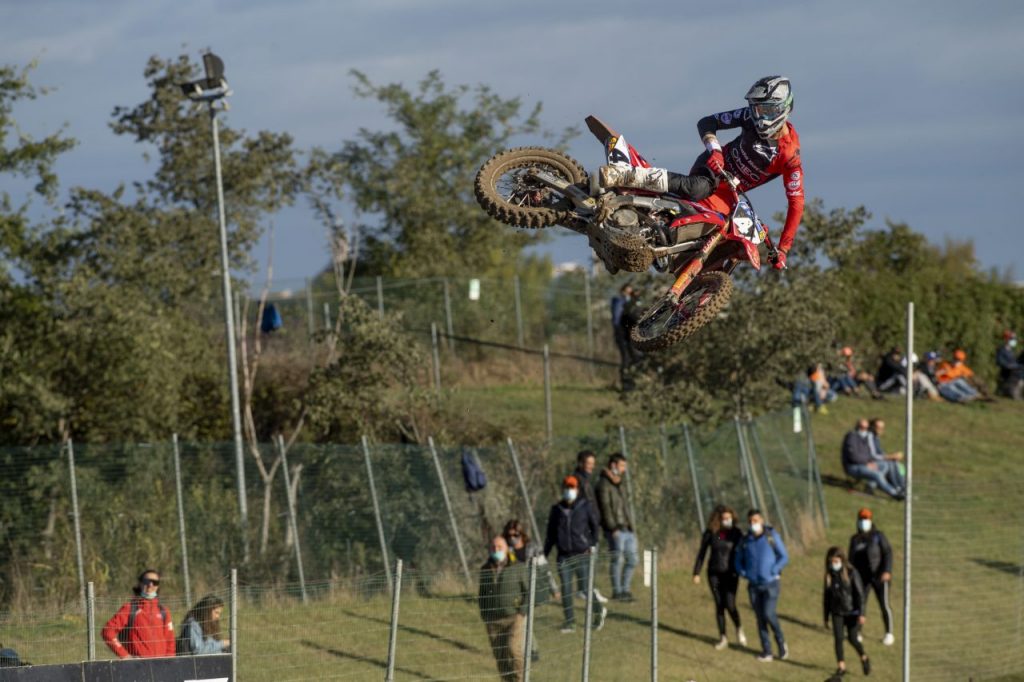 Honda 114 Motorsport's Bailey Malkovich suffered from a poor start in MX2 moto 1 and was 12th at the finish – his teammate Nathan Crawford not starting the race today due to a knee injury that requires rest and recuperation.
MX2 race two saw mid-pack starts from the CRF250Rs giving the riders a hard task to push forward. Malkiewicz once again headed the Hondas home driving through the pack from 20th on lap one to finish 14th at the flag. He placed 11th overall.