Team Australia's quest for 2023 International Six Day Enduro (ISDE) glory will again receive backing from online retailer, MXstore.
The 2023 instalment of the historic teams' event – first held in 1913 – will be returning to South America for the first time since 2018 when it's held in San Juan, Argentina from November 6-11.
Australia will be represented by a women's team in 2023, featuring ISDE stalwarts Jessica Gardiner and Tayla Jones – both six-time winners – and multiple junior girls national off-road champion and four-time Hattah Desert Race winner Danielle McDonald.
Gardiner and Jones were both part of the ISDE success in South America in 2018.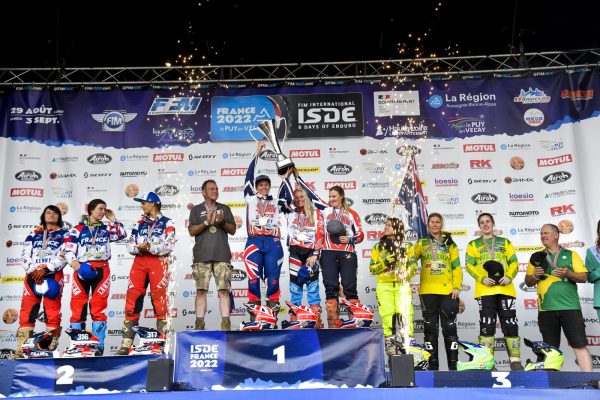 For Mark Briggs from MXstore, the opportunity to support the riders at the ISDE is an exciting one.
"We're thrilled to be supporting Team Australia for the 2023 ISDE," he said. "Enduro is obviously such a huge part of our sport and being able to support our Aussie women competing at the pinnacle is a proud moment for us.
"We can't wait to see them in action over in Argentina and witness again how incredible these athletes really are."
Peter Doyle, CEO of Motorcycling Australia, said: "MXstore has been huge a supporter of enduro racing in Australia as a major sponsor of the Australian Off-Road Championship, and we're delighted the association is continuing.
"The Aussie women are always perennial ISDE contenders, and we look forward to seeing them again pushing hard for outright honours in Argentina."
For more on the ISDE, keep an eye on Motorcycling Australia's website and MXstore's news page as well as the social accounts of the three Aussies:
•    Jessica Gardiner – www.instagram.com/missjessgardiner/
•    Tayla Jones – www.instagram.com/taylajones713/
•    Danielle McDonald: www.instagram.com/danielle_261_/