NEW PRODUCT: SCOTT Gold Edition Prospect Goggle | News
SCOTT has released the special edition Gold Prospect Goggle packed with features to ensure you've got the best vision on the track or trails.
SCOTT Gold Edition Prospect Goggle features;
A huge field of vision
SCOTT'S own lens lock system
Articulated outriggers
NoSweat 3-layer molded face foam
Extra-wide, no-slip silicone strap
Bonus clear lens included
SCOTT TruView single WORKS lens
NoFog™ Anti-Fog lens treatment
See the full range and learn about all the features at www.scott-sports.com
Goggle Tech
BIG 3 LAYER FACE FOAM:
SCOTT's 3 Layer Face Foam incorporates two layers of foam and one "No Sweat" layer to provide maximum comfort.
NO SWEAT FACE FOAM:
This unique face foam consists of a red microfiber layer which is extremely water absorbing. It soaks up moisture super fast and avoids sweat getting into your eyes or inside the goggle.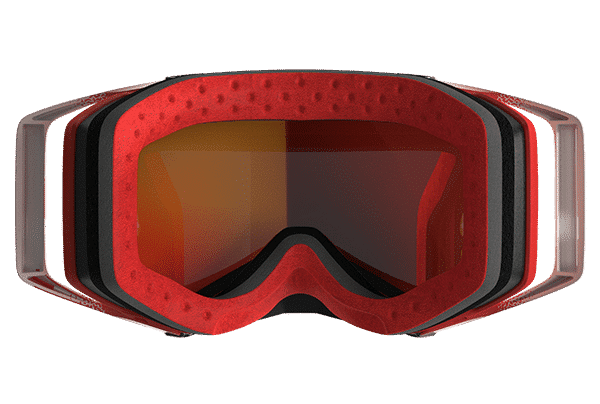 LENS LOCK
The SCOTT Gold Edition Prospect Lens Lock System features four locking pins that go through the lens. No matter which impact, it guarantees that the lens is not popping out. In addition, a thicker lens material (1mm) is used to make the lens even more resistant than before.
For changing the lens, you simply need to open the four tabs (two at the top, two at the bottom) to remove the lens from the frame in seconds.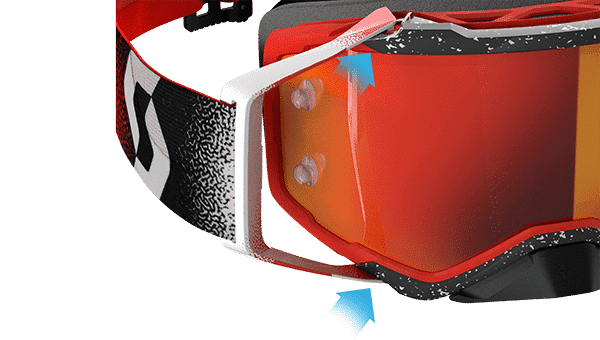 LARGE DUAL SILICONE LINED STRAP:
The Prospect comes with a 50mm strap backed with two lines of silicone in order to provide the best goggle stability on the helmet, regardless of how rowdy your ride gets.
PIVOTING OUTRIGGERS:
The Prospect has two pivoting outriggers that adapt to any helmet shape and size. The resulting pressure created by the goggle on the rider's face provides a complete and consistent seal.