The Nunawading and District Motocross Club is a place for kids to play that's close to home
Nunawading and District Motocross Club
Nunawading sounds like a name you would locate on a map somewhere in the Outback. Thankfully for Melbourne's eastern suburbs dirt bike riders, Nunawading is an impressive club-run motocross track located just 18km east of Melbourne's CBD.
The Nunawading and District Motocross Club has a rich history which dates back more than 40 years, when motocross in Australia was still in its infancy. Originally called Happy Wheels, the club changed its name to Trail Wheels before settling on the Nunawading and District Motocross Club.
These day's almost everyone simply calls it Nuddas.
the volunteer-run facility boasts a single 1200m motocross circuit which has been carefully designed to provide an enjoyable challenge for rider of all ages and skill levels.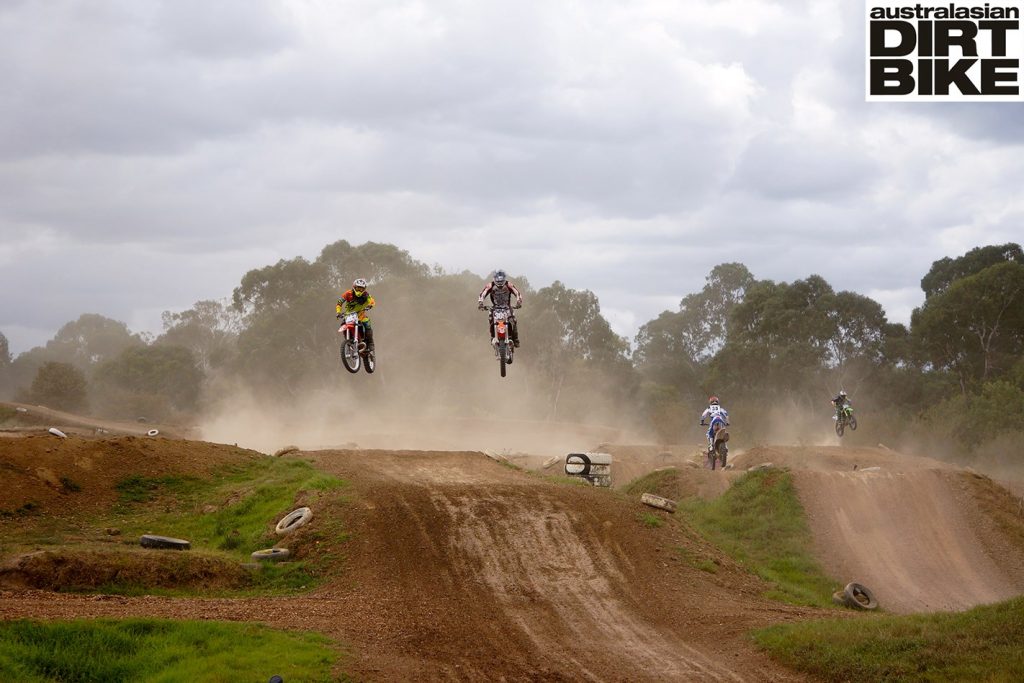 The club has made the most of the flat terrain, building a circuit which is a combination of motocross and supercross. A collection of varying size table-top jumps allows novice and experienced riders to improve their jumping skills, and a number of the doubles have been fine-tuned over the years – including the infamous Canyon. It's a safe roll-through as two singles, or a test of nerves as a double for the experienced rider.
The club has a full calendar of race meetings throughout the year, including a club championship, two-day race meetings – with an emphasis on fun and family participation – and the Royal Children's Hospital Good Friday Appeal Race Day which attracts riders from all over the state.
The track is open for social riding every Saturday between 9.30am and 4.30, Sundays Noon to 4pm and Thursdays between 4pm and 7.30pm during daylight savings. Riders are split into capacity groups for alternating 15-minute sessions.
Due to a long-standing council noise restriction, from the days of the big-bore 500cc two-stroke machines, the club only caters for 50cc- 250cc two- and four-stroke motorcycles.
HIGHLIGHTS
• Great family atmosphere
• Everyone is encouraged to get out on track and have a go
• Track designed with all skill levels in mind
• Centrally located in Melbourne's eastern suburbs
• Summer mid-week late afternoon social riding
• Lee Hogan-run BCP coaching school
• Informative web page
LOCATION
Morack Road extension and Burwood Highway, Vermont.
Situated behind Bunnings and next to Whitehorse Recycling Station, 30min east of Melb CBD
COST
• Family membership $190 per annum, family ride fees capped at $30,
• single $160 per annum. Membership includes a $50 bond, refunded on completion of one rostered session of track duty.
• One-day membership: $40 (includes ride fee)
CONTACT
P: (03) 9887 4788
W: www.ndmx.com.au
FACILITIES
• Drinking Water
• First Aid
• Mobile-phone coverage
• Guide
• Toilets
• Shelter
• Tech
• Eftpos
• Food
• Coaching – BCP with Lee Hogan
– Find more dirtbike clubs and tracks in Victoria with ADB's Where to Ride guide