Öhlins celebrates its 40th anniversary with the launch of a new rear shock, the TTX Flow!
Extensively developed and tested for two years, TTX Flow offers improved bike stability and traction within a full redesign, which has also been created to be extremely easy to maintain and set-up.
FEEL THE FLOW..
The shock features new patent pending pressure technology combined with an all new 'spool' check-valve system which essentially helps the shock cope with multiple forces at once and 'forget' them extremely quickly, retaining chassis balance.
In rider feedback this equates to vastly improved handling in whoops, braking bumps (so the rear wheel doesn't go light) and absorbing harsh hits where the bike needs to remain settled for a large jump.
Bottoming resistance is also improved through the introduction of a new bump rubber cup unit.
The TTX flow has also been fully redesigned through every single component to make it much more rider and mechanic friendly, for both maintenance and set-up.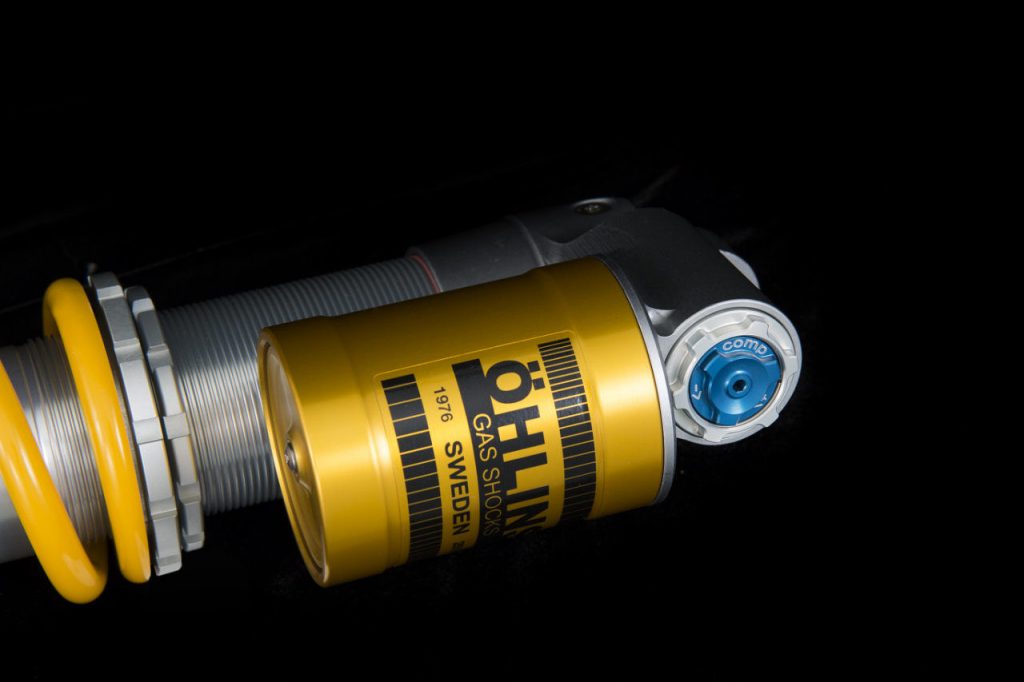 The spring is now extremely easy to change due to a new spring clip design and the simple spring pre-load adjustment is more robust. Adjustments can easily be made to compression and rebound with a new indicator to show positioning.
The system retains the Öhlins patented TTX (Twin Tube) Technology with a 46mm piston and 16mm piston rod. There are a wide range of springs to suit rider weight and riding style. Available for all main adult MX and Enduro models.
Christopher Nilsson, Product Specialist MC Offroad, explains, "We have been working on TTX Flow for several years and are really excited to be able to launch it for our 40th anniversary. The shock has been developed to solve the many challenges with setup-tradeoffs that MX riders are faced with. WithTTX Flow, there is no need for a compromised setup, this shock can handle everything thrown at it. We're also proud to have designed the shock to be easier for our customers to use and service".
TTX Flow features at a glance:
Newly developed shock featuring TTX-technology
46 mm piston and 16 mm piston rod
A new 58 mm gas reservoir on majority of applications
Patent pending pressure technology
Improved bottoming resistance through new design of bump rubber cup
Compression and rebound adjustments with indicator
Easy and cost effective to service
Simple spring change due to new spring clip design
Spring preload adjustment more robust
Wide range of springs
Most new and recent MX and Enduro models covered
The new TTX Flow will be available from Steve Cramer Products
www.stevecramerproducts.com
(03) 9587 1466