There are few dirt bike races as iconic as the Finke Desert Race. Every year, just as winter begins to take over, the famous race in Alice Springs begins to dominate the dirt bike media.
2015 Tatts Finke Desert Race
In 2015 Finke celebrates its 40th anniversary, an impressive achievement given the current world we live in. Unlike many dirt bike events, Finke has never taken a step backwards and continues to grow every year.
ADB has been a long-time supporter of Finke, beginning with Geoff Eldridge's involvement in the late 70s and 80s. It is therefore only fitting that ADB also celebrates its 40th birthday in 2015.
2015 will be the biggest ever edition of 'Bathurst of the Desert', with the cap on bike entries increased to 600. There are a number of birthday celebrations planned for race week and the population of Alice Springs is likely to swell considerably as petrol heads flock to the Red Centre.
Long-time contributor, Warren Jack, will be covering the event for ADB this year but in the meantime, here is a preview on the 40th running of
Australia's greatest desert race.
KTM Desert Team
Toby Price – With three titles to his name, Price is the red hot favourite. Arguably the fastest dirt bike rider in Australia and loves the run down to Finke and back. Barring injury or a mechanical issue, it is very likely that the New South Welshman will add a fourth Finke crown to his trophy cabinet.
Ivan Long – Established himself as a contender with a third place in 2014. Will have a tough time beating Pricey but the SA native will give it a red hot go. Likely placegetter.
Tye Simmonds – Making his Finke debut for KTM, Simmonds is a former motocrosser who took up off-road racing this year. The boy from Bourke has been fast in the AORC and should do well in Alice. Possible we could see a KTM 1-2-3.

Smith Brothers Racing (Honda)
Jacob Smith – Finished 2nd in 2013, but could only manage 12th last year. Will be looking to improve on that position and is a chance to secure another podium.
Jake Hadrill – Has been given an opportunity by Smith Brothers Racing in Todd Smith's absence. He was competitive at Condo before mechanical issues forced him out.
Todd Smith – Suffered a serious neck injury at the second round of Enduro-X and has been off the bike for some time. While his name is on the entry list, the 2013 winner will almost certainly sit this one out.
Active8 Yamaha
Josh Green – Green proved himself at Finke by finishing 3rd in 2013. He fell ill before the race in 2014, but still managed to fight his way through for 4th place. A real chance to finish on the podium.
Beau Ralston – Finished 13th last year in his Finke debut. He has been fast in the AORC and is a good chance to crack the top ten at Finke this year.
The Locals
David Walsh – The last local to win Finke was Ryan Branford in 2006. Alice Springs residents once dominated the great race, but have failed to win since. Walsh is possibly their best chance this year. He finished 2nd in 2012 and 2014 (he was injured in 2013) and is definitely one of the favourites.
Jack Dooley-McDonnell – The commentator's love his name, but he can ride as well. Has been a regular in the top 20 and will look to improve on his 6th place in 2014.
Daymon Stokie – Ran 5th in 2014, and was running top 10 at Hattah before a mechanical forced him out. He is a genuine chance for a podium.
And don't forget……
Wayde Carter – Finished 14th in 2014 at the age of 17.
Mitch Van Vliet – Won the quads in 2014 and wants to be the first quad rider to crack the top 20.
Tayla Jones – There is no dedicated women's class, but Jones was the best of the girls in 2014.
Peter Boyle – The Penrite Oil Honda rider could be a chance for a podium.
Caleb Auricht – Another fast local who finished 10th in 2014.
The Verdict
It is hard to go past Toby Price for the win. Assuming he stays fit and his bike is dialled in, you may as well place all your money on orange. But there is an old theory at Finke that 'the desert decides who wins.' A lot can happen in 460km so every rider must be at their best if they have a
chance of taking the top step.
The 2015 Tatts Finke Desert Race kicks off on Saturday with Prologue, before the riders begin the trek to Finke on Sunday.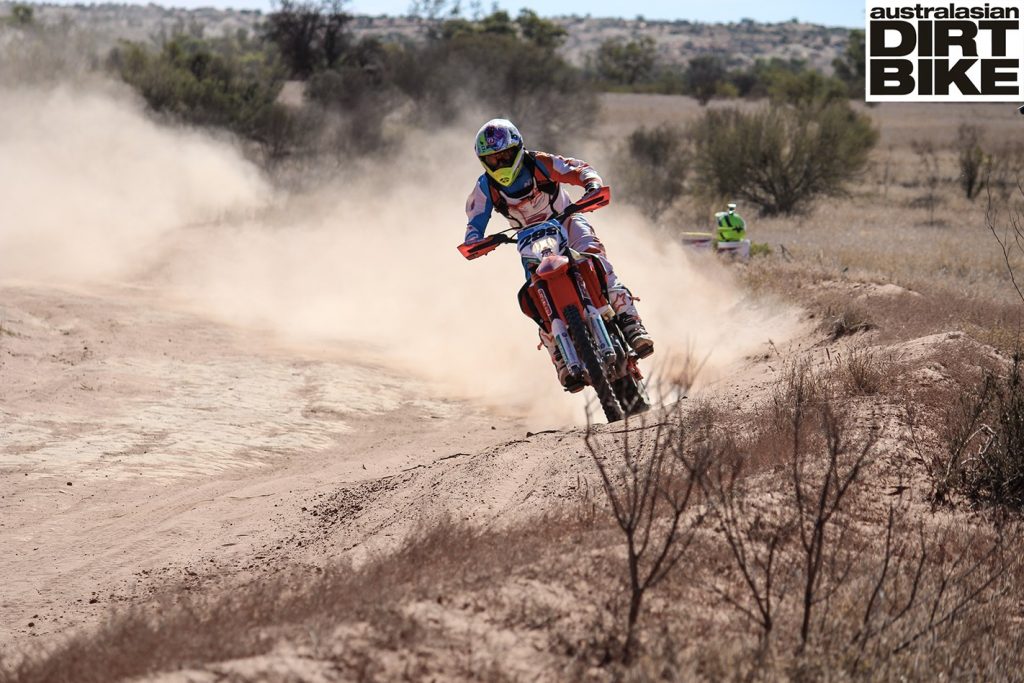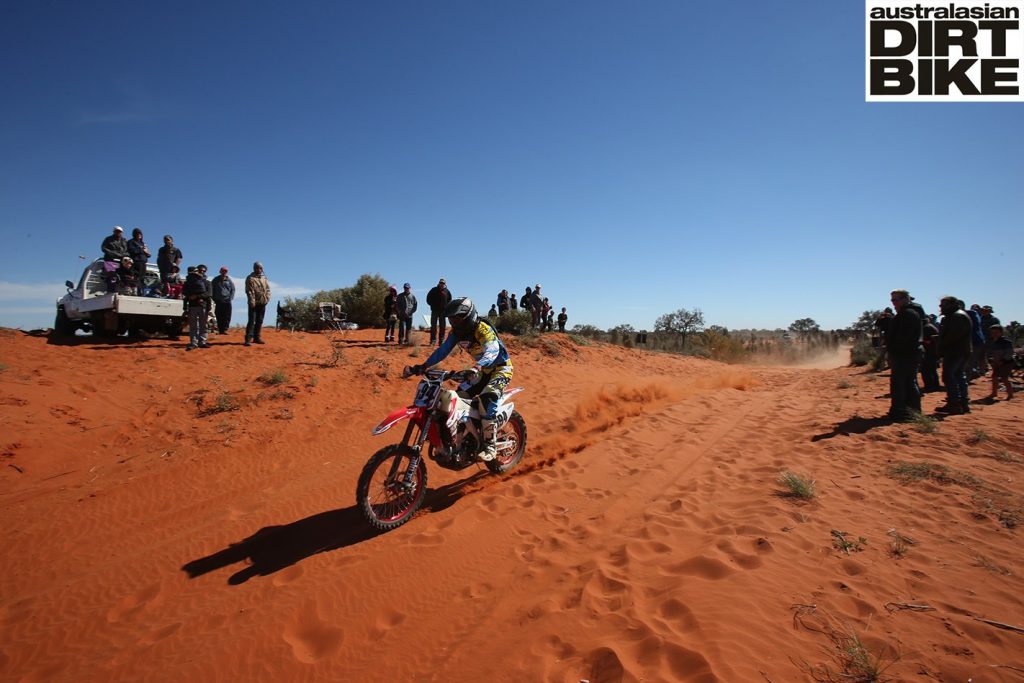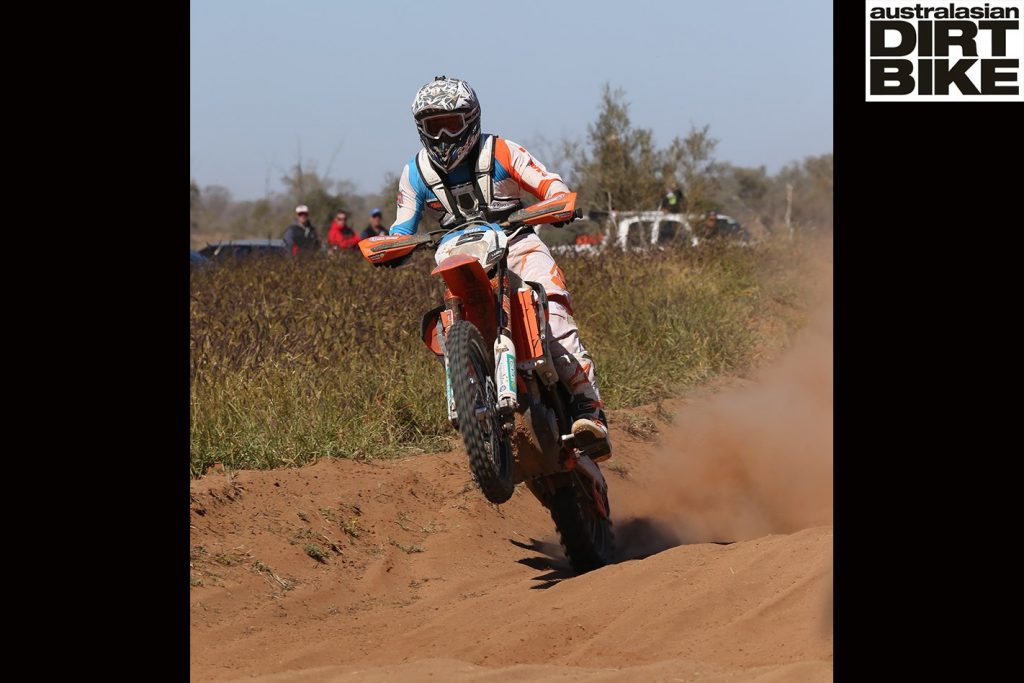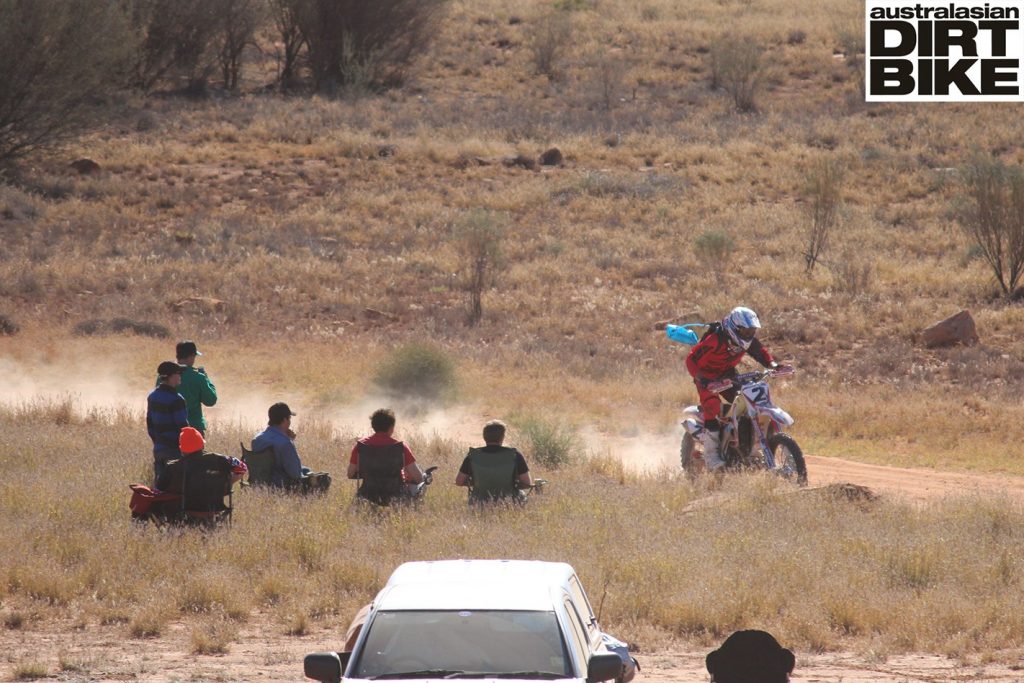 To receive the latest news, reviews and video highlights from the world of dirt bikes, sign up to our weekly newsletter here.