Kalpowar: King of the Central Queensland singey!
QLD Moto Odyssey
It's now day three of our QLD Moto Odyssey and I'm beginning to wonder why I've never lived in the Sunshine State. I'm a proud cockroach and last Wednesday was a dark day for New South Wales after the QLD Maroons managed to pull another victory out of the hat. Despite my bitterness, however, I can't resist the call of the north. The weather's perfect and the trails we rode today are next-level.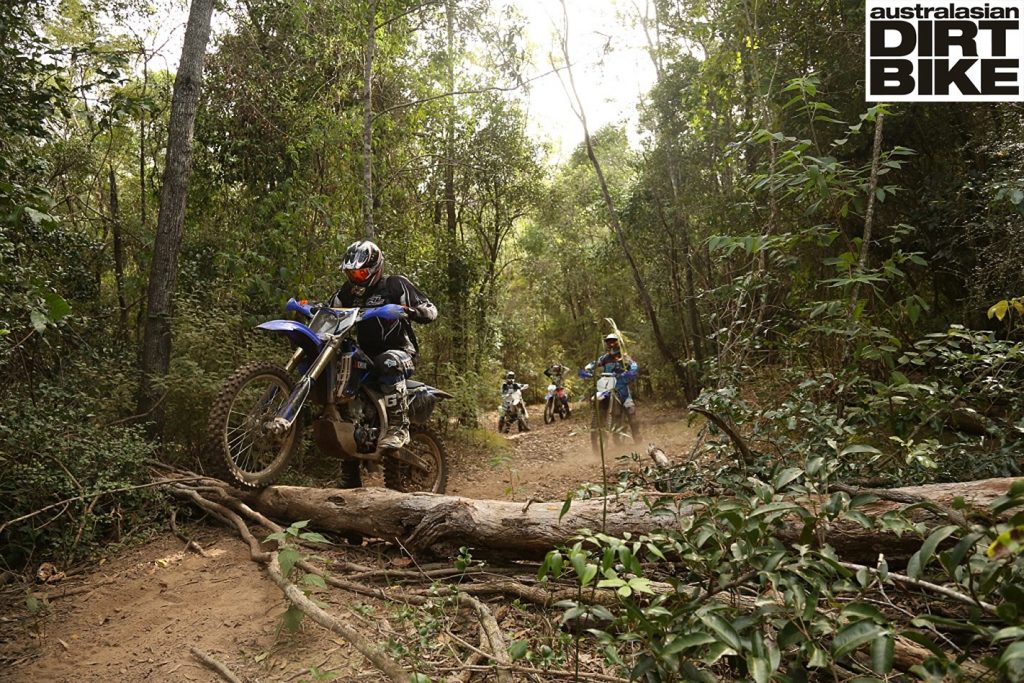 We packed up camp early from FraserIsland, took in a pink sunrise and made our way to the Wongoolba creek. After getting destroyed by midgies we were locked and loaded and bound for Kalpowar to meet ADB readers Aaron Odgaard, Mike Clemerson, and Dan Mulholand, for a ride of what they were claiming was the best trails in central Queensland.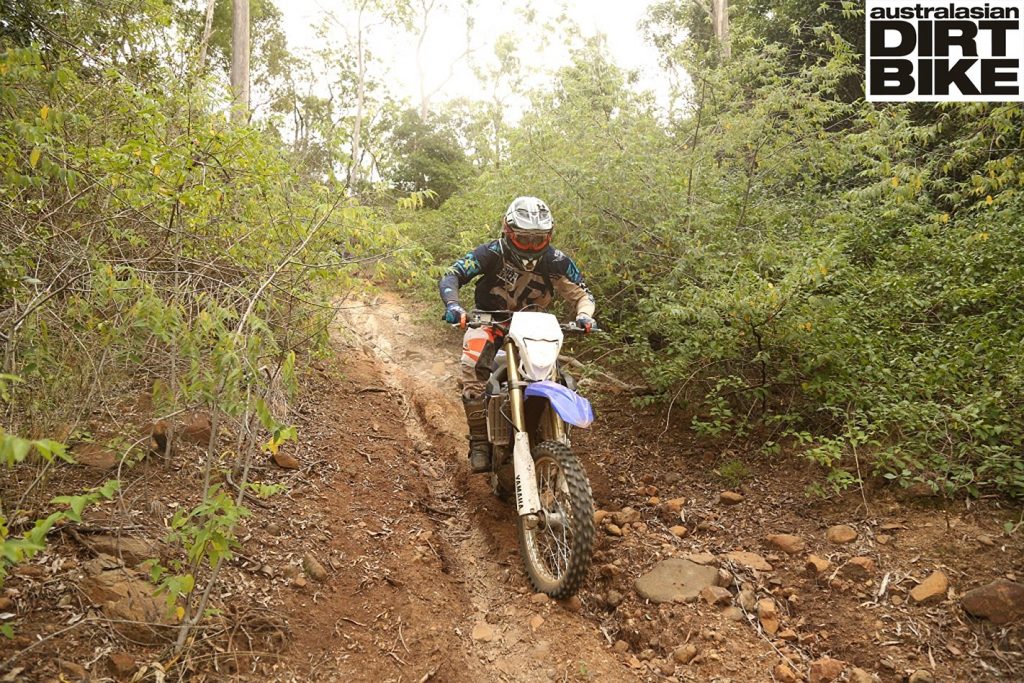 Kalpowar is a town in the middle of nowhere, about 1.5 hours south west of Gladstone. We made our way out to the Kalpowar Recreation area, unloaded the bikes and set off into some singey. We were straight into some dusty trails behind the carpark and spent the next three hours ploughing through a mix of red clay, rocky soil and pine forest loam. Aaron took us through a bunch of snaking trails that had us southerners lost within seconds, but Aaron knew exactly where he was. The trails linked up with the infamous Route 66 and Carpark hills.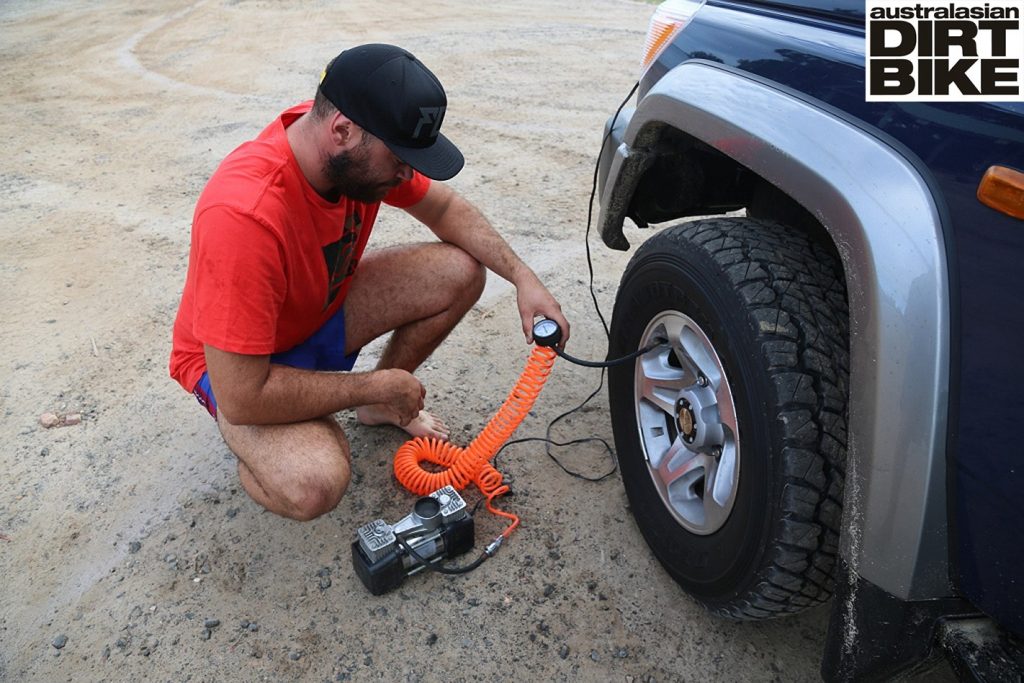 With 95% of the trails singletrack, we'd bashed out a technical 60kms that included a long dry, rocky creek bed that went for kilometre after kilometre, with the old kickstart YZ giving their riders right leg a big work out. We hopped onto the main road with fading light and wheelied the WR250Fs back to camp. The Kalpowar campground is set up with tables and chairs, firepits and manicured lawns. A few more beers and a couple rissoles and we were ready for bed.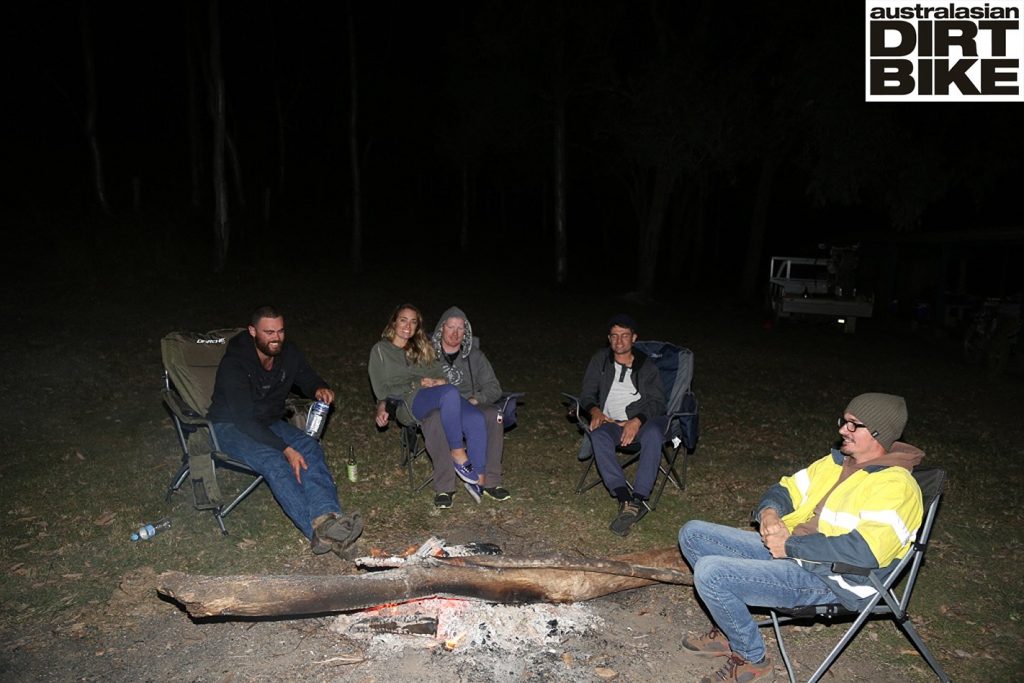 We were up early and made the 4WD trip out to Kroombit Tops, to visit Beautiful Betsy the B24 Liberator that went down in the hills behind Gladstone after World War 2, before hitting the tarmac and heading to Mackay for some single among the sugar cane. But more on that tomorrow.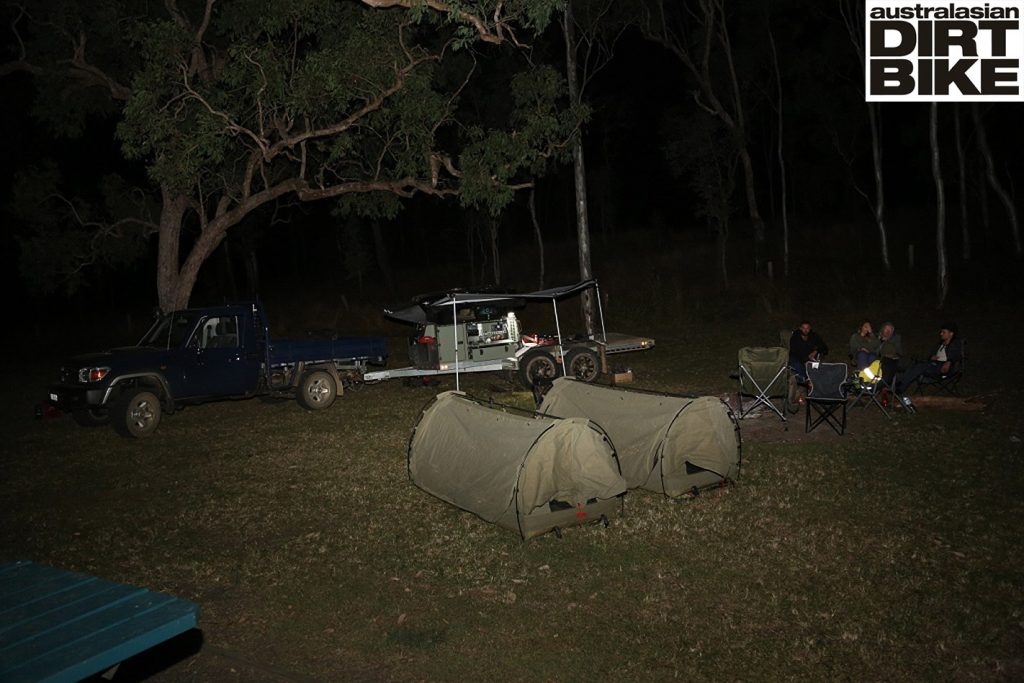 To receive the latest news, reviews and video highlights from the world of dirt bikes, sign up to our weekly newsletter here.