REGAN DUFFY TAKES OUT 2019 MOTUL MXD CHAMPIONSHIP FIRST YEAR IN CLASS | News
Raceline KTM Thor team rider Regan Duffy claimed the Pirelli MX Nationals MXD championship in his debut year in the class.
Regan Duffy is in his first year out of juniors and has been a dominant force all year maintaining the red plate in the Motul MXD class from round two onwards and taking out the Championship with a 32 point lead.
Duffy started off the final weekend of the season on a high qualifying in P1 on Saturday before going on to finish third in moto one after struggling to get a start and working his way through the pack. Duffy then finished second in the second moto behind very Maximus Purvis. Regan kept his points lead after finishing second overall at Round 9.
After resting and regrouping Saturday night, preparing himself for the final showdown on, Round 10 Sunday. Duffy again started the day strong getting pole position in qualifying and went on to take out both moto wins comfortably, securing himself the 2019 Motul MXD Championship. This is a huge achievement for Duffy in his first year in the senior ranks and the team is very proud of his determination and dedication throughout the year.
Duffy is extremely happy with his results and credits the team for their help and support in his first year in the senior rankings
"It's such an awesome feeling to take out the title in my first year. I can't thank the team enough for their support and believing in me. I'm now focusing all my energy and training into supercross and hopefully, I can prove myself and skills there too," said Duffy.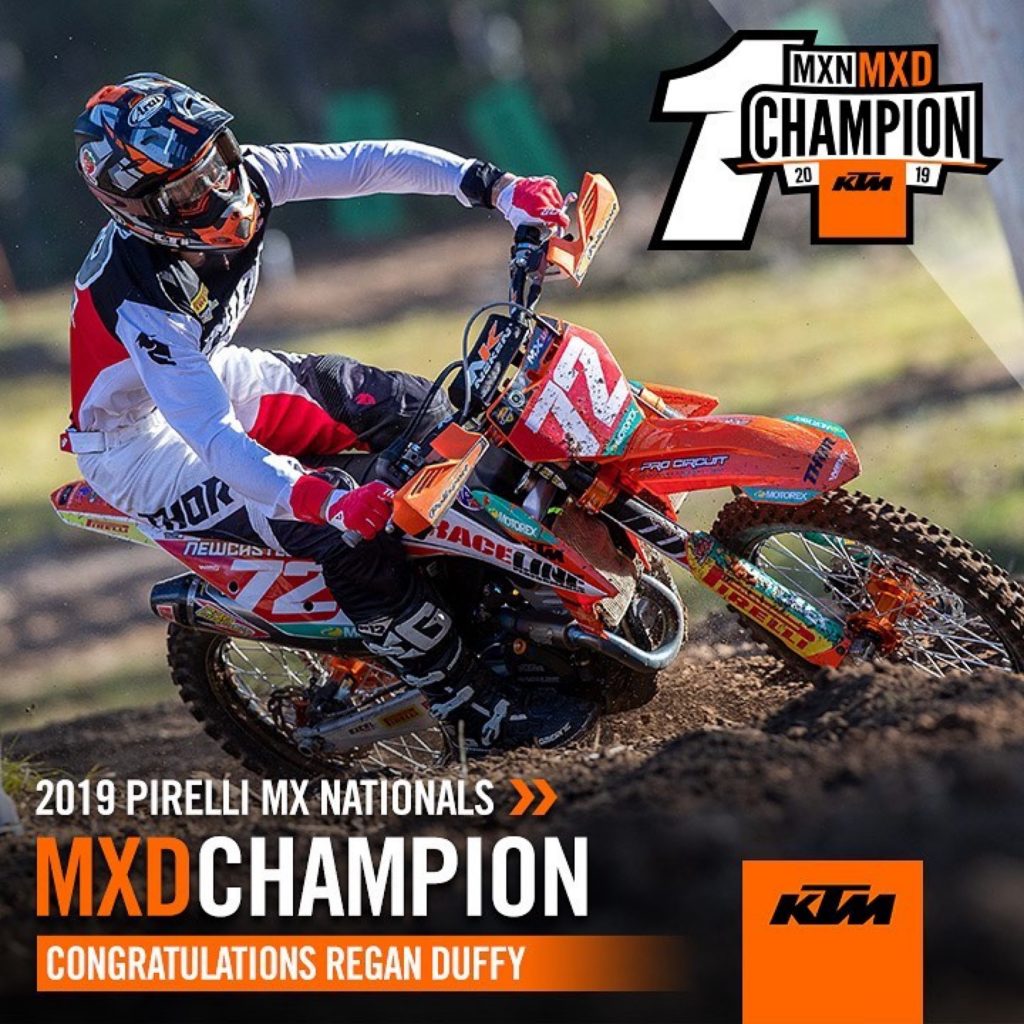 Hayden Mellross went into the weekend carrying a serious injury and proved to himself, the team and his competitors he has nothing short of iron man strength and passion.
Mellross' aim was to remain inside the top 10 for each moto knowing this would keep him in third place for the championship.
Mellross was able to qualify in 12th on Saturday morning setting the theme for the weekend, he was then challenged with the two back to back motos in which he went 13-10 before finishing seventh in the final moto of Round 9. He spent Saturday night resting and elevating his leg in the hope to be able to maintain solid results on Sunday.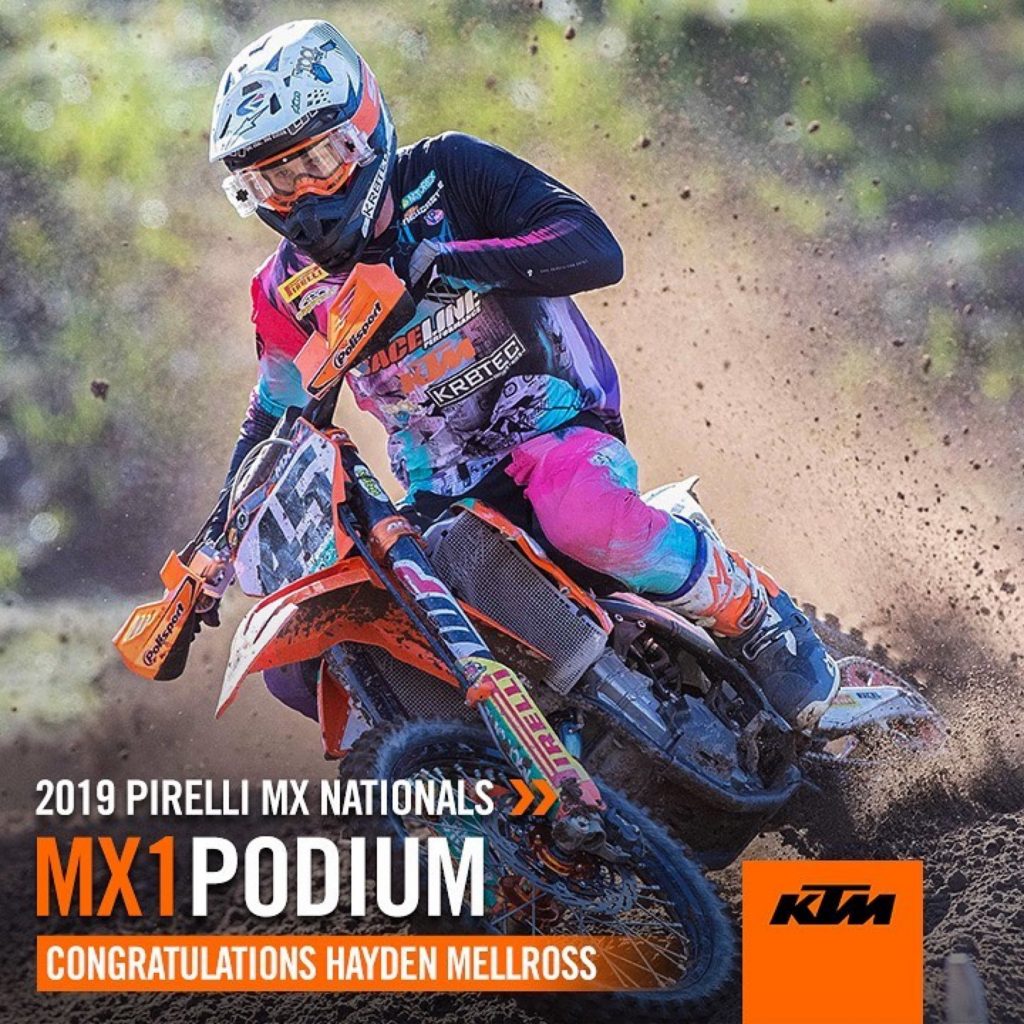 Qualifying Sunday morning Hayden pushed hard to make sure he could secure himself a good gate pick for the duration of the day, he was able to qualify eighth and finish the first moto in 21st. Hayden elected to not race the final race of the day due to Kirk Gibbs (4thin the championship) not finishing Moto 1 and ensuring Hayden third place in the 2019 Thor MX1 championship.
Hayden Mellross was pleased with the positives that come out of his bittersweet year.
"It was a bit of a bittersweet year for me, being able to salvage third in the championship I'm able to take away a lot of positives, I'd like to thank every member of the team for the ongoing support I cant wait for next season," enthused Mellross.