Ratchet spanners are excellent for those of us with sausage fingers that struggle to line up the spanner with the hex head.
If you've ever changed a tyre out in the bush and had to use a regular spanner to undo the rimlock you'll know how annoying it can be to have to keep lifting the spanner off the nut and back on. This is made worse if you're in a hurry during a work period at one of those multi-day enduros that MA keeps cancelling.
This is where a set of Ballard's Ratchet Spanners can come in handy. They've also been handy for those hard-to-reach places under the car when realigning the spanner every time to turn the bolt or nut a quarter of a turn drives you insane.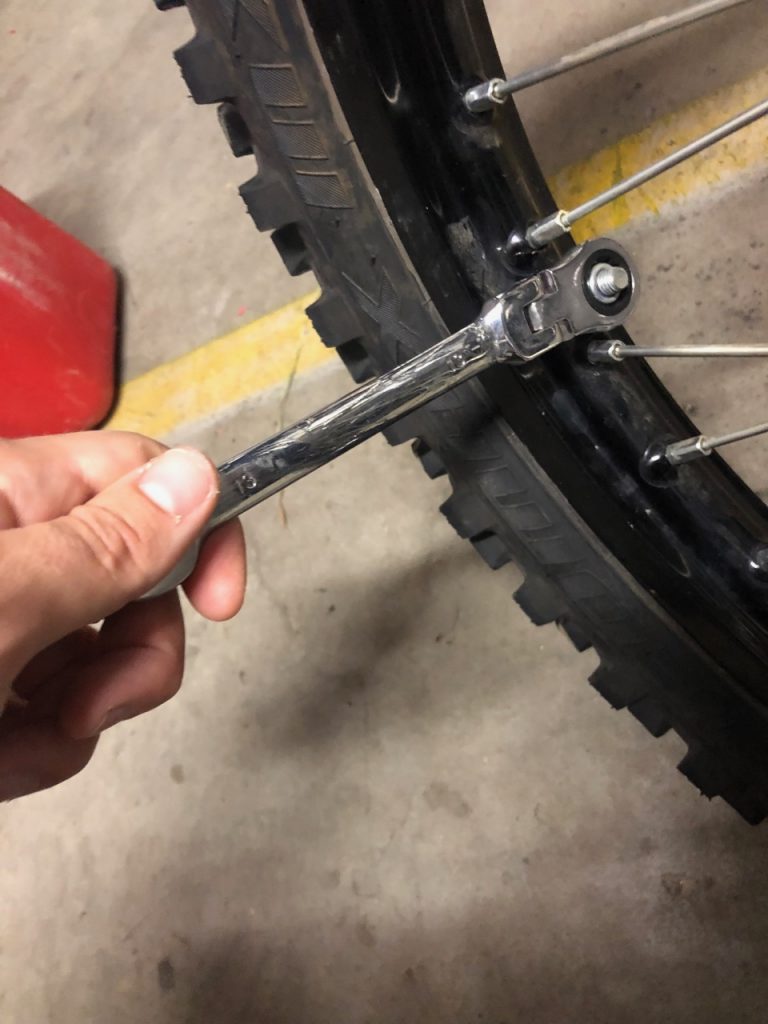 WE RATE
RANGE I've got loads of spanners I never use because they're odd sizes. With the Ballard's set you only get what you need, which is an 8mm, 10mm, 12mm, 14mm and 17mm. They come in a handy plastic holder which you can attach to the wall and it holds the spanners tightly.
FLEXIBLE The head of each spanner can rotate through 180 degrees so you can always get a good grip on the hex head you are turning.
DURABLE We've used these spanners as hammers, pry bars and throwing instruments and still haven't been able to break them. We've also had no issues with the ratchet mechanism breaking. But they are built to a price and everything can break, given enough anger, so don't go trying to loosen off those rusted-up nuts.
DON'T RATE
SIZE This is a basic product, which means there isn't much you'd expect to go wrong. But, the ratchet and pivoting mechanism is bulkier than a normal spanner and this can restrict where you can squeeze it in.
VERDICT
Ratchet spanners are excellent for those of us with sausage fingers that struggle to line up the spanner with the hex head. They make turning bolts and nuts so much quicker and easier in hard-to-reach places. When loading them into your backpack as a trail tool they take up a little more space than a compact spanner so maybe leave them hanging on the wall in the garage. Head Ed Mitch Lees
BILL $59.95
BROWSER mxstore.com.au
BLOWER 1300 871 290