Motul Pirelli Sherco rider, Jonte Reynders, secured victory in the demanding E2 class of the South Australian round of the AORC.
Round 8 of the 2023 Australian Off-Road Championship (AORC) was held at Keyneton, South Australia in dry and dusty conditions. Motul Pirelli Sherco rider, Jonte Reynders, emerged as a beacon of resilience and unwavering focus, clinching victory in the demanding E2 class with a performance that showcased his sheer determination.
Following a tragic setback in the previous day's Cross-Country event, Reynders was fuelled by an unyielding fire in his belly to reclaim the top of the podium. As the sun-drenched track awaited, Reynders harnessed his steely resolve to navigate the treacherously dusty conditions of the 2023 AORC Round 8.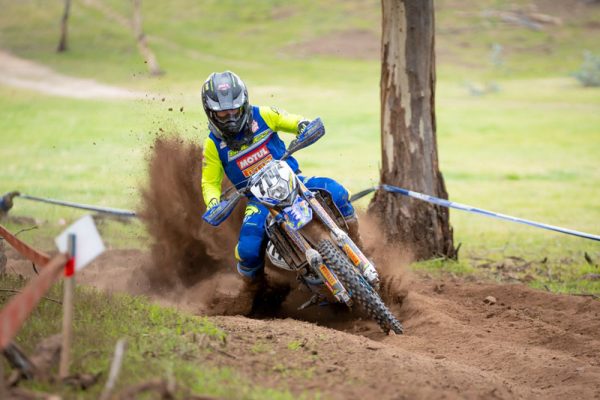 Reynders displayed a remarkable blend of precision and aggression, expertly piloting his Motul Pirelli SHERCO 300SEF FACTORY through the arid terrain. The dryness of the tracks demanded unparalleled focus, and undeterred Reynders tackled each obstacle with calculated ferocity, threading through the dust clouds that kicked up in his wake.
By the end of the last sprint, Reynders had carved out an impressive lead of over two minutes, a testament to his unrelenting determination. With every run, he seemed to further solidify his recent dominance in the E2 class. The dust that hung in the air did little to obscure his performance, which was nothing short of a masterclass in off-road racing.
With a time of 1:06:46.937, he secured his position as the winner of the E2 class, narrowly missing out on the Outright victory by just four seconds.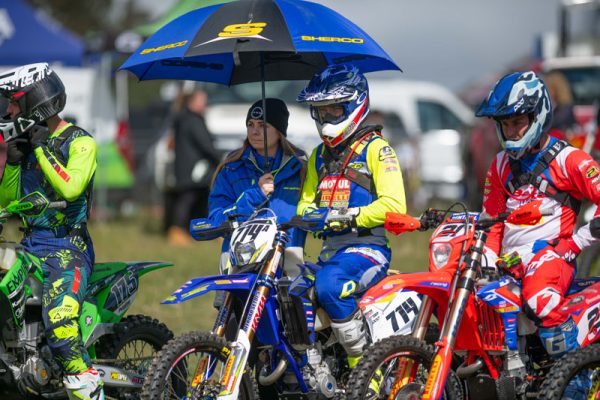 Jonte Reynders #714 – P1 E2 Class / P2 Outright – 2023 AORC Round 8
"I didn't get the best of starts in yesterday's 3-hour XC, which saw me having to push my way through the pack," said Reynders.
"I was able to make the ground up and was knocking on the door of the lead group when we suffered an issue with the bike and had to withdraw, resulting in a devastating DNF".
"Fortunately, we were able to turn things around today and rebound in the best way possible with a strong win in the E2 class and P2 outright."
"I felt great on the bike all weekend. A huge shoutout to my team and supporters for everything they contribute, I'm glad to repay them with the class victory today and looking forward to continuing this momentum and finishing out the year strongly," concluded Reynders.
Rounds nine and ten of the 2023 AORC will be held in Kyogle, NSW, on 16-17 September.
2023 AORC Round 8 E2 Top 5 Provisional Results:
1          Jonte Reynders (SHERCO)             1:06:46.937
2          Joshua Green                                     1:08:37.585
3          Jye Dickson                                        1:10:37.384
4          Fraser Higlett                                     1:10:38.485
5          Jeremy Carpentier                              1:10:54.026