The track design for Rhythm X, Australia's first ever Rhythm and Supercross event, has been released.
Rhythm X will feature a 400m straight track, on which riders will 'drag race' in a head-to-head battle to be first to the chequered flag.
Symmons Plains Raceway, near Launceston in Tasmania, will play host to the event on November 19 which will see riders battle it out in a knock-out style format for a slice of an $80,000 purse.
The 400m track has been designed by Jason Baker from Dreamtraxx and will require 15,000 tonnes of dirt to construct.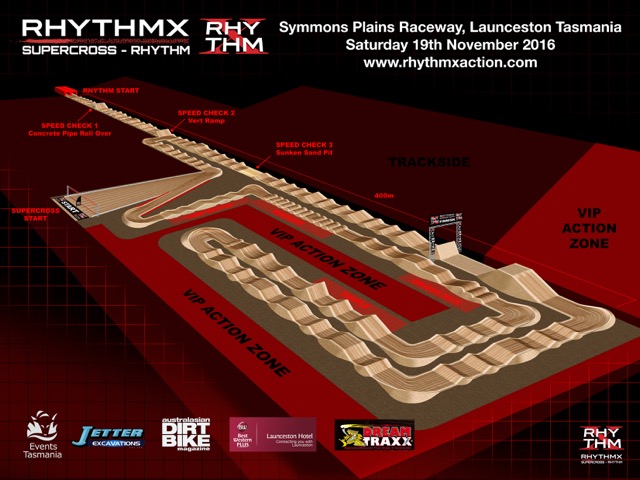 For more information check out rhythmxaction.com