Sanders Seals Outright AORC Honours Following Hedley Finale | News
Husqvarna Enduro Racing Team's Daniel Sanders has earned top Outright honours as the 2019 Australian Off-Road Championship (AORC) concluded at Hedley, VIC, over the weekend of 14-15 September.
Sanders earned a double victory in E3 at Hedley's final rounds of the AORC series, just two weeks after clinching his class championship aboard the factory Husqvarna FE 501.
It was Sanders who stormed to victory in class during Saturday's penultimate round of the championship, finishing second in the Outright classification following a hard-fought battle in the three-hour Cross Country format.
Newly-crowned champion Sanders maintained his perfect winning record in Sunday's E3 finale, going undefeated in the series by securing the win while also topping the times Outright to round out the year.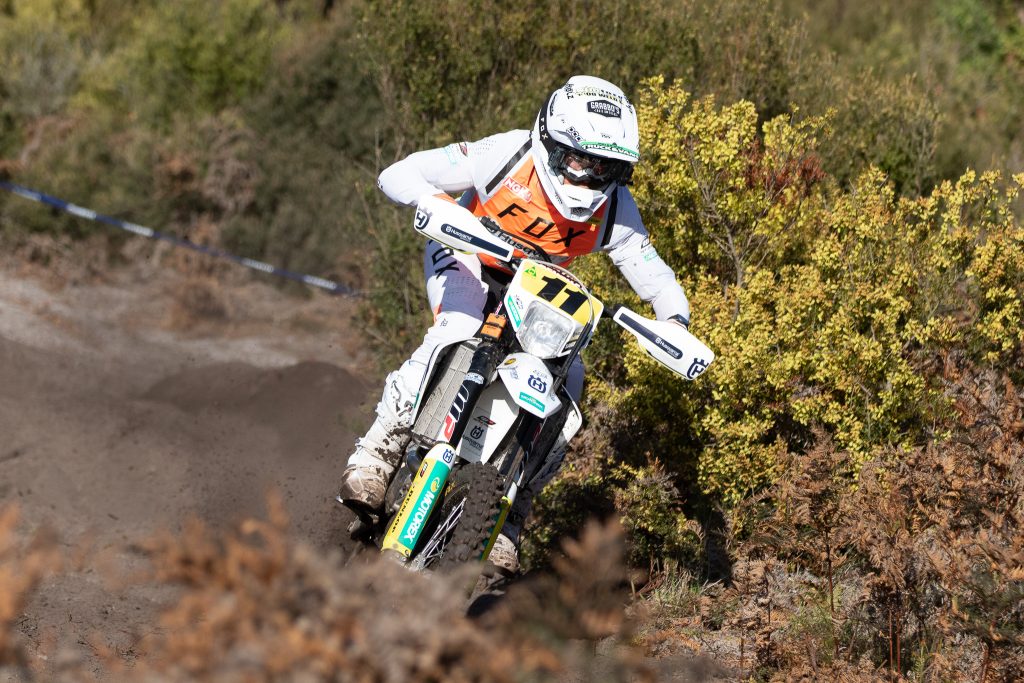 Teammate Fraser Higlett secured a championship podium in the E1 division, continuing to shine riding the Husqvarna Enduro Racing Team FE 250.
Battling an illness throughout the final rounds, Higlett was able to push through for an impressive third on Saturday, setting the sixth-fastest time in the Cross Country's Outright results.
Still fighting the effects of being unwell on Sunday, Higlett soldiered on to earn fourth in class, which was enough se- cure third in the final E1 championship standings.
Both Sanders and Higlett will now prepare to represent Australia at the 2019 International Six Days Enduro (ISDE) in Portimao, Portugal, between 11-16 November.
Daniel Sanders – Husqvarna FE 501: "It was an awesome season, not only for me, but everyone in the Husqvarna Enduro Racing Team as well. We pushed really hard and got the FE 501 working really well this season, so it's good to get it done here in Victoria and to deliver for everybody at Husqvarna Motorcycles. My family and friends were here this weekend as well, so it's a great reward to get it all wrapped up."
Fraser Higlett – Husqvarna FE 250: "It was a rough weekend for me. I felt okay, but I was pretty sick on Saturday in the Cross Country, and then today was just struggle-street for me. I still managed to get a third yesterday and a fourth today, which meant I held onto third in the E3 championship, so I'm happy with it overall. The E1 class is stacked this year, so it kept me on my toes all season and I'm glad to finish top three in points."
Christian Horwood – Team Manager, Husqvarna Enduro Racing Team: "It's been an unbelievable year for the Husqvarna Enduro Racing Team – it's really satisfying and I'm so proud of the whole team after the big effort that's gone in. To have both riders finish on the series podiums, we couldn't ask for a better result. Fraser managed to scrape onto the E1 championship podium, so that was a really great result to finish off the season, especially after 'Chucky' wrapped up the E3 in South Australia and now the Outright crown also."
2019 Australian Off-Road Championship (AORC) – Hedley, VIC Round 10 Results:
E3
1. Daniel Sanders (Husqvarna) 2. Andrew Wilksch (Sherco)
3. Tom Mason (KTM)
4. Jesse Lawton (Husqvarna) 5. Matt Murry (Kawasaki)
E1
1. Lyndon Snodgrass (KTM)
2. Luke Styke (Yamaha)
3. Fraser Higlett (Husqvarna) 4. Michael Driscoll (Yamaha) 5. Lachlan Allan (Kawasaki)
Round 11 Results:
E3
1. Daniel Sanders (Husqvarna) 2. Andrew Wilksch (Sherco)
3. Tom Mason (KTM)
4. Jesse Lawton (Husqvarna) 5. Matt Murry (Kawasaki)
E1
1. Luke Styke (Yamaha)
2. Michael Driscoll (Yamaha) 3. Lyndon Snodgrass (KTM)
4. Fraser Higlett (Husqvarna) 5. Lachlan Allan (Kawasaki)
Championship Standings (After 11 of 11 Rounds):
E3
1. Daniel Sanders (Husqvarna) 275 2. Andrew Wilksch (Sherco) 212
3. Jesse Lawton (Husqvarna) 198
4. Matt Murry (Kawasaki) 177
5. Beau Ralston (Husqvarna) 148
E1
1. Luke Styke (Yamaha) 259
2. Lyndon Snodgrass (KTM) 241
3. Fraser Higlett (Husqvarna) 219 4. Michael Driscoll (Yamaha) 216 5. Lachlan Allan (Kawasaki) 169