Toby Price set to race Finke | News
KTM's Toby Price will return to Finke for the 2016 edition of the desert race in an attempt to capture a record-equalling fifth race win.
When KTM Australia's Desert Racing Team powered to its stunning 1-2 finish in the 2015 Tatts Finke Desert race, with defending Champion Toby Price leading home rookie teammate Tye Simmonds in the prestigious 40th running of the event, it was KTM's sixth win in seven years.
Since Ben Grabham and Brad Williscroft brought home a memorable 1-2 aboard KTM 505 XC-F machines in the 2009 running of the famous 480-kilometre desert epic, he and another KTM legend named Toby Price have held a virtual stranglehold over the event, Grabham going again in 2011, with Price winning in 2010, 2012, 2014 and last year going back to back for the first time in 2015.
The annual, two-day journey from Alice Springs south to Finke and back is an adrenaline fuelled blast that tests both man and machine to the limit. It's a condition where KTM's thrive.
Sadly for the opposition, things aren't going to get any easier in 2016 as reigning Dakar Rally Champion and defending back-to-back Finke Champion Toby Price (having recovered from his recent back injury) will return for a record-equalling fifth Finke Desert race win.
He'll be flanked by KTM Desert Racing team mate and 2015 Finke runner-up Tye Simmonds, who is in hot form with a last-start win at the Australian Off-Road Championships at Murray Bridge in South Australia.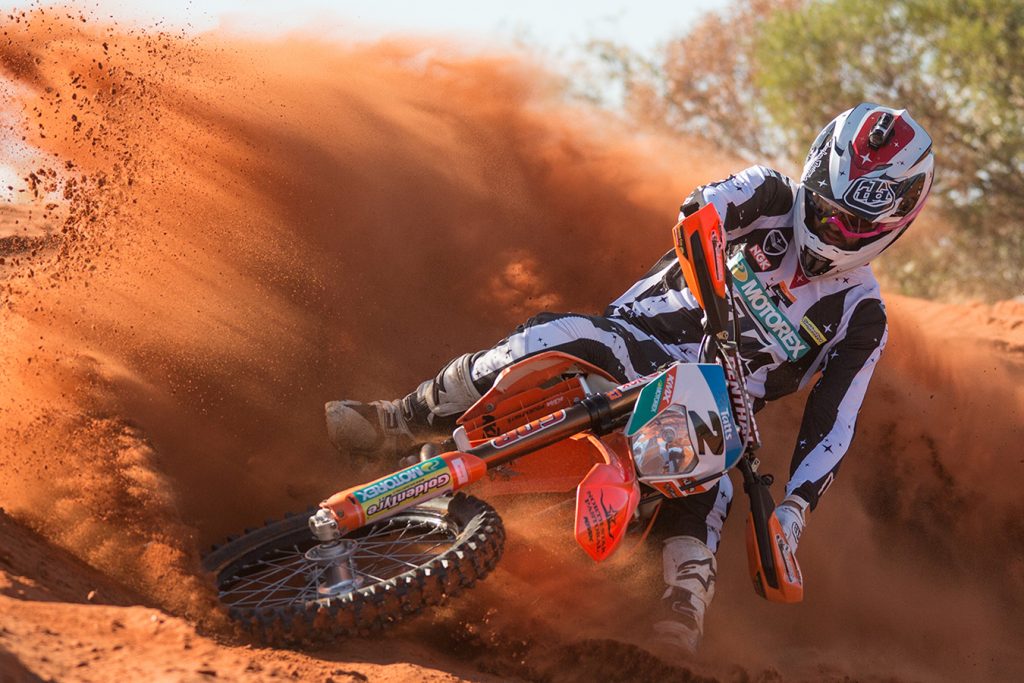 The third member of the team is returning KTM team member David Walsh, the 26-year-old Alice Springs carpenter who himself has a pair of runner-up finishes (behind Price) to his credit, and would dearly love to upstage arguably the world's fastest desert racer.
All three riders are currently in Alice Springs, testing and pre-running in preparation for the biggest event on the Australian desert racing calendar.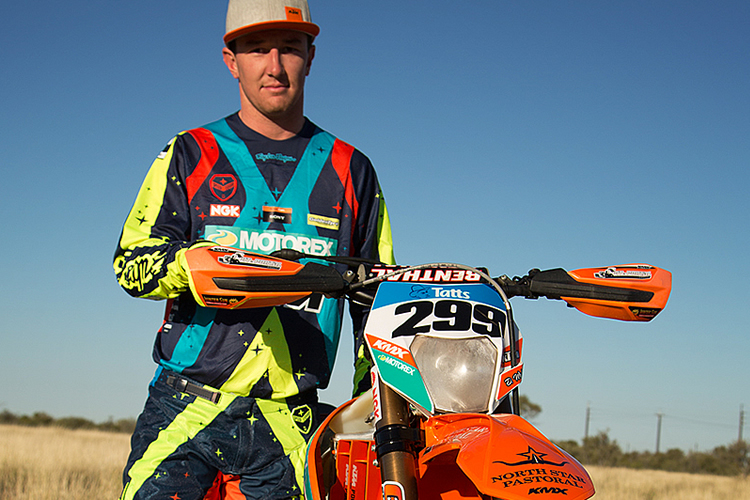 KTM's combination of innovative design, proven reliability and passion to be the best has led to a level of success which is now widely recognised across the sport, and illustrated no more clearly than in the entry list for this year's Finke Desert race.
The 172 KTMs entered in the 2016 Finke Desert race is exactly double the 86 machines of the next best represented brand.