Watch the action from Round 6 of the WA Hard Enduro Series.
Take a look at the 'Toodyay Terror 2.0', in Round 6 of the WA Hard Enduro Series!
The Gold Class of the WA Hard Enduro Series consists of some of Australia's top Hard Enduro riders, battling it out over some of the harshest conditions around.
Neil Price and Darren Rudling placed first and second respectively with Neil applying a severe amount of pressure, who only stopped to rest twice during the event. Sam Rogers travelled all the way from the Gold Coast to compete and fought hard to show just what he can do across some of Western Australia's roughest terrain.
Watch Sam Roger's highlights of the event on his Rieju MR300 Pro below (Viewer discretion advised).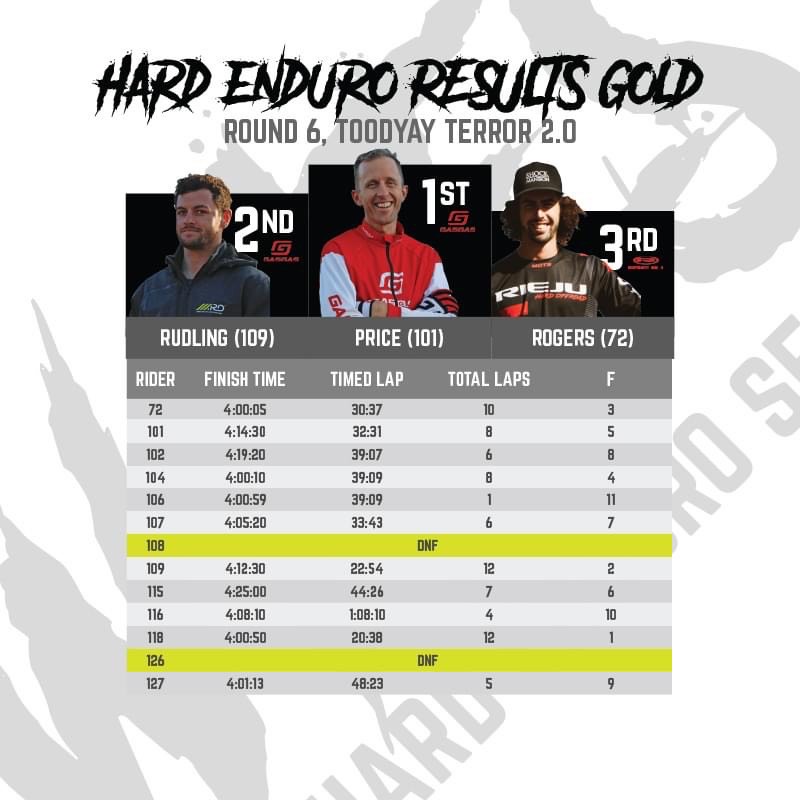 Click here for more details of Round 6, Toodyay Terror 2.0