Ever wanted to round up a bunch of mates and go on a multi-day trailride? Most of you probably have at one point or another. For some though, especially those who are new to the sport,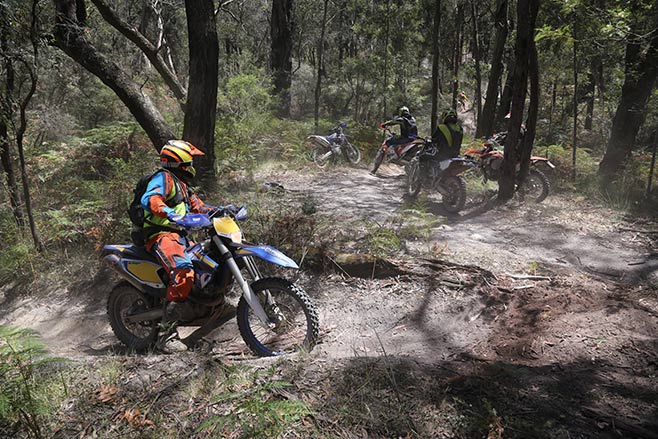 Of course, there are heaps of great trailtour companies who run plenty of epic trips all year round, but these rides don't always fall on dates that suit you and they may not take place in your desired location. There is also the issue of cost; organised trips are often expensive and not everyone can afford them. The solution is to organise your own ride and believe it or not, it's not that difficult to do.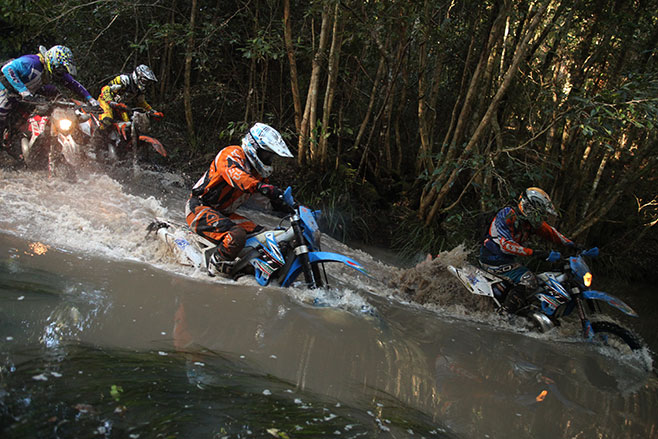 For the past few years I've been taking part in a privately-run six-day trailride in Victoria's high-country. You pay $600 and that covers accommodation, food, fuel and even booze. The ride is simply run by a group of mates and has become an annual event.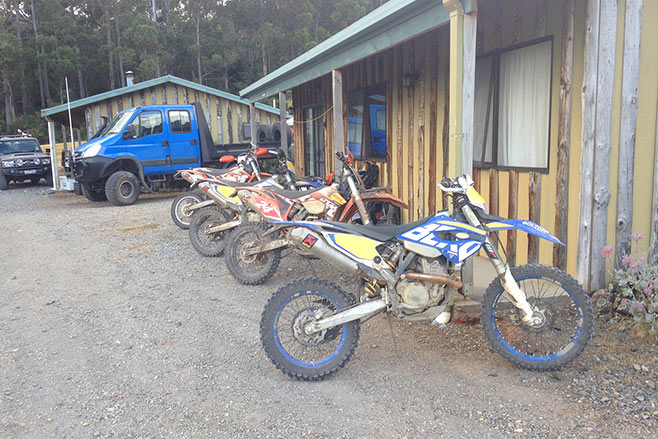 If you're prepared to put in a little time and effort, it can be quite easy to run your own trailride with your mates.
Here 21 tips on how to do it:
1. Gather your crew – brainstorm some ideas with your mates and work out who wants to go.
2. Pick a location – you probably already know where you want to ride. Pick somewhere where the riding is epic and there is an abundance of places to stop at overnight.
3. Work out the timeframe – do you want to be gone for two days, three days, or more? It's up to you.
4. Figure out where each stopover will be – research different towns and accommodation.
5. Map out your route – pick tracks that will be challenging and enjoyable, but remember that you and your group will be out there on your own. Be realistic and make sure that you take time and weather conditions into consideration.
6. Rest day – If you ride is going to be longer than five days, it wouldn't hurt to add a rest day. This allows riders to recover and fix any niggling problems with their bike.
7. Work out a budget – figure out how much each person will have to pay for accommodation, fuel, food and grog and set a price.
8. Gather the funds – there are a number of ways to do this, but the easiest option is to get everyone to direct deposit to your account. This may seem a little dodgy, but if they're your mates, then they should hopefully trust you!
9. Book – book all accommodation, restaurant reservations and any necessary travel. Also, if you're travelling with a big group, it wouldn't hurt to call any other services (fuel stations, cafes, supermarkets, bottle shops) to let them know you're coming.
10. Choose a trail boss and sweep rider – must be capable riders and have a good knowledge of the tracks. Sweep rider must also have good mechanical knowledge and carry any necessary tools.
11. Organise a support vehicle – this is a must, as you will need a way to transport your gear/tools/clothes ect, from one hotel/pub to the next. And of course, should there be any breakdowns, you need a way to transport bikes around.
12. Plan for all conceivable situations – make sure you have plans in place for any mishaps, breakdowns, injuries, missing riders, lack of money ect.
13. Send out an itinerary – make sure everyone knows the plan and where they need to be on what dates and what times.
14. Keep track of conditions – if the weather forecast does not look good, adjust your route accordingly.
15. Get there – everyone needs to find their own way to the meeting point to begin the ride. Carpooling is not a bad option to save some fuel and money.
16. Use the corner man system – there really is no better way to do it. If you don't know it, look it up. And make sure every rider knows it.
17. Keep track of the funds – make sure you know how much is spent each day and ensure you don't go over budget. Set an amount for each day.
18. Stick to the plan – make sure you follow the route you set originally. However, if any changes are necessary, make sure everyone knows and is on board.
19. Extra money – if you happen to run out of money, do a quick round-up and get everyone to pitch in an extra $20 or $30. If there is any leftover, distribute it back to the riders.
20. Get back safely – mishaps are a part of trailriding and often make for good stories, but the ride won't be any fun if someone gets taken away in ambulance or a bike gets destroyed.
21. Do it all again next year – assuming that you had a good time; there is no reason why you can't do it again next year! Start planning!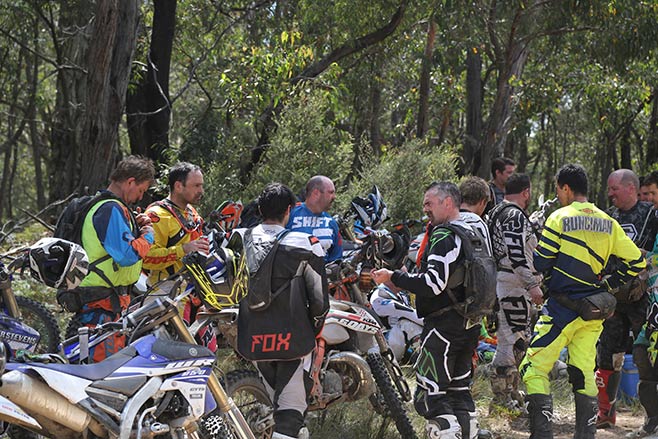 To receive the latest news, reviews and video highlights from the world of dirt bikes, sign up to our weekly newsletter here.